—
Today we talk about Anti-Flag's new music video, the When We Were Young event you don't want to miss, and My Chemical Romance touring in the US.
—
Anti-Flag Drops a New Music Video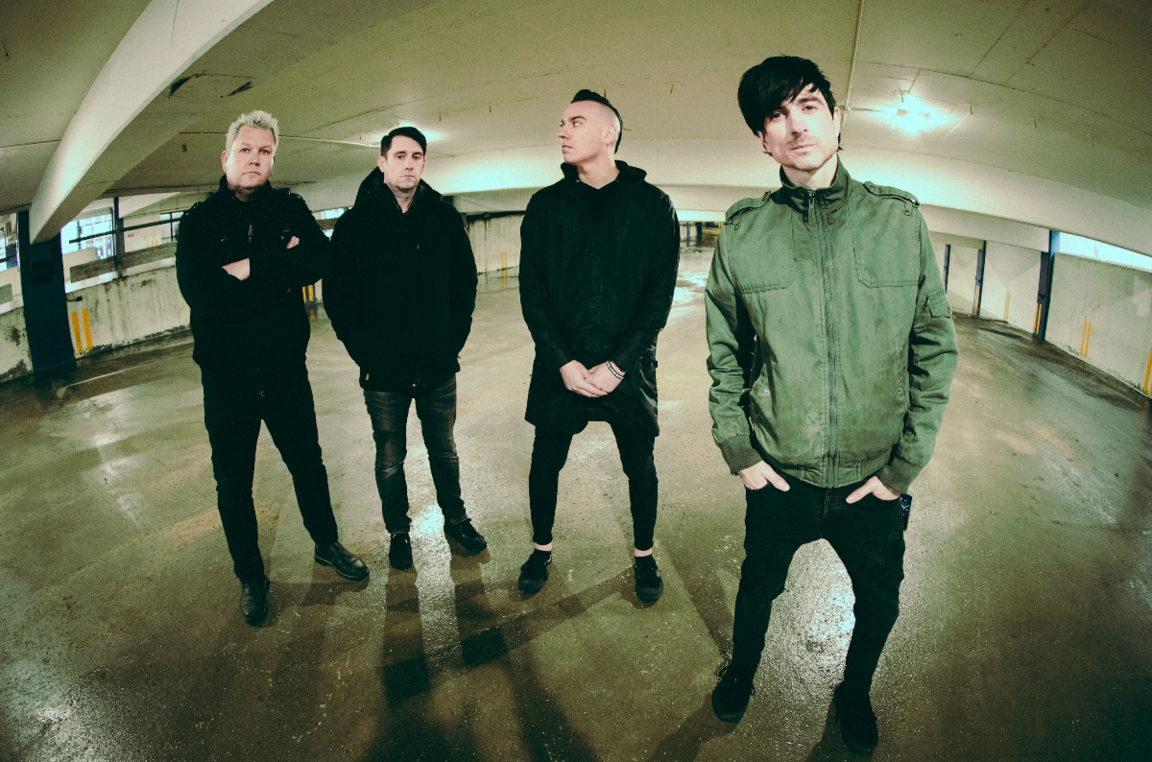 Punk legends Anti-Flag have dropped a brand new video for their song "Imperialism". The track's meaning takes a deep approach with a history rooted in frontman Justin Sane's family. On top of an already incredible song and music video, it also features Ashrita Kumar of Pinkshift. Anti-Flag brought them on because they believe a band like Pinkshift are the future of punk music (and we absolutely agree).
Sane says about the song, "A quick glance at imperialism the world over makes it hard to argue with this assertion, especially when one takes into account the brutality that accompanies imperialism and the ravages it leaves in its wake. Not to mention the frequency with which powerful elites justify subjugating and stealing from other people to grow their power and wealth." He continues on to say, "You can't smash a city with bombs, kill and terrorize its population and burn it to the ground in order to save it. But those are the tactics and explanations of those with imperial ambitions. Actions speak louder than words, especially when there is a trail of bodies left in the wake of an occupier claiming that the violence they have perpetrated was carried out on the basis of high moral grounds."
"Imperialism" will be part of Anti-Flag's newest album Lies They Tell Our Children, out on January 6th. In the meantime, pre-order the album here and watch the new music video below!
—
When We Were Young Sideshow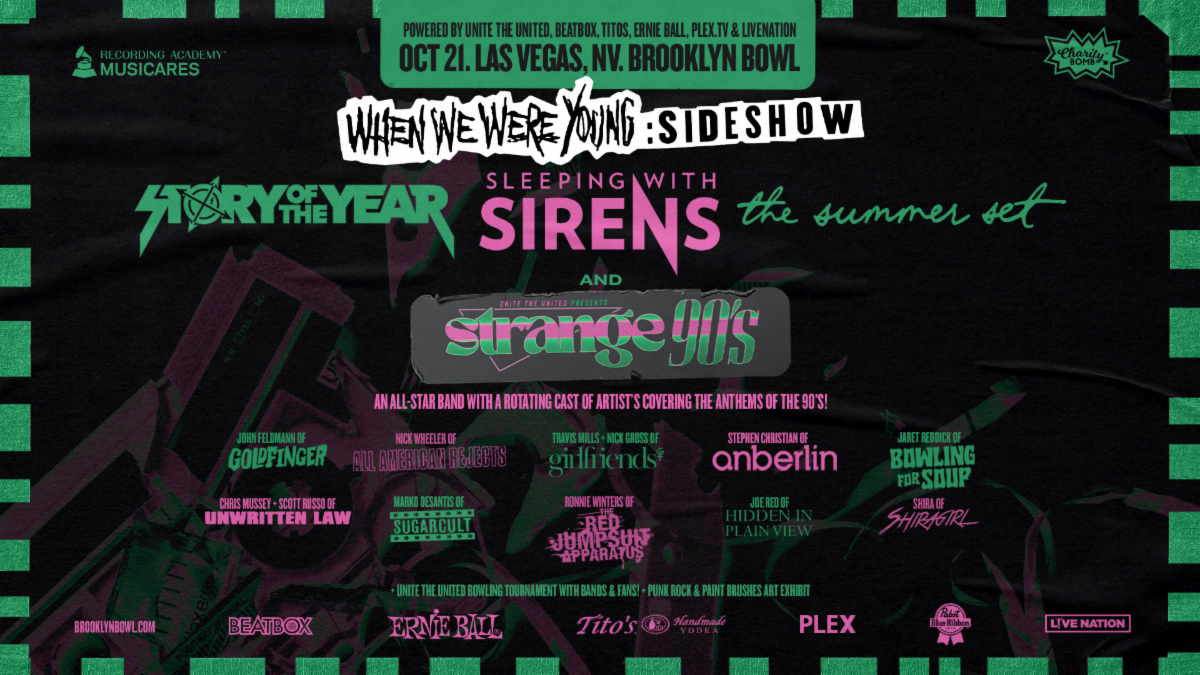 When We Were Young is the gift that keeps on giving. On October 21st there will be a sideshow event at the Brooklyn Bowl in Las Vegas that is jam packed with insane things to see. First of all, Story of the Year, Sleeping with Sirens, and The Summer Set are all performing. That's enough to make any music lover happy. There's also a band of rotating artists called Strange 90s to give you covers of your favorite music from the 90s. The artists are made up of members from: Goldfinger, girlfriends, Sugarcult, All American Rejects, Anberlin, Bowling for Soup, Red Jumpsuit Apparatus, Unwritten Law, Hidden In Plain View, and Madina Lake. (Are you screaming yet??)
Wait, there's MORE. There'll be a Unite the United charity bowling tournament, which the idobi team will be competing in (and we are READY)! There will also be the Punk Rock & Paint Brushes art exhibit and Fearless Records President Andy Serrao's birthday bash.
Tickets are on sale now for $27.50 right here—make sure to stop by and say hi to the idobi bowling team while you're there!
—
—
Gerard Way Continues to be an Icon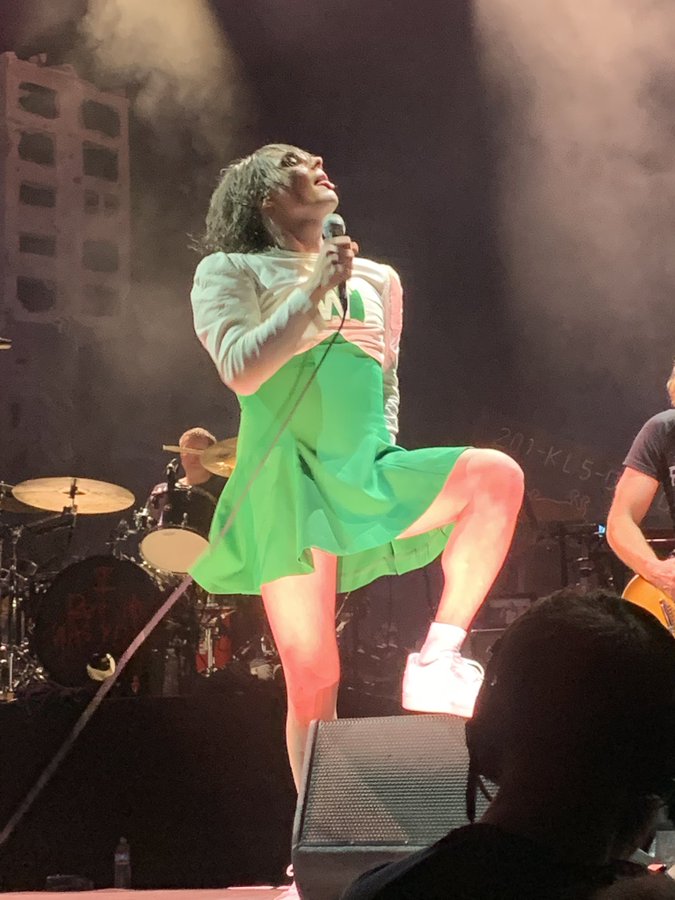 Nearly three years after My Chemical Romance announced they were getting back together for a tour, and their tickets selling out in minutes, the beloved emo band has finally begun touring in the US. A couple of weeks ago they kicked off in Oklahoma and they will keep on traveling through October, finishing up in Los Angeles. And we can't forget that they are also headlining for When We Were Young. One of the best parts of MCR being back is that they are just as great as ever. We aren't just talking about their quality of music either—frontman Gerard Way is just as fun and fucking cool as ever before.
Talk about a man who can pull off a "POOL BOY AT THE VAMPIRE MANSION" t-shirt and Chubbies shorts. Or how about performing in a full cheerleading uniform, cat makeup, or a skeleton suit?! The energy the band is giving off in their performances is proof that they were meant to get back together and a reminder of why they are so widely loved.