[Bottom Left Clockwise: Photo via Netflix, Photo via Netflix, Photo via Epitaph, Photo via Neil Gaiman]
Today we've got news on Neil Gaiman's upcoming television series Anansi Boys, a sneak peek at The Witcher: Nightmare of the Wolf, a new song and video from The Linda Lindas and a look at Netflix's The Chair starring Sandra Oh.


Neil Gaiman Reveals New TV Series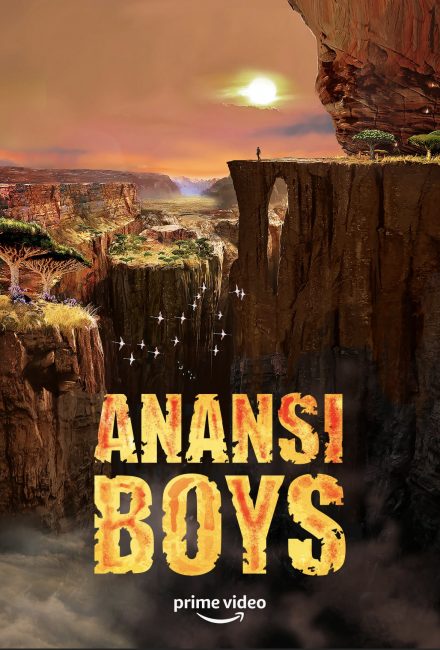 This morning Neil Gaiman teased fans about an announcement later today. He's now revealed that he's working on another television series titled Anansi Boys for Amazon Prime. The upcoming series, which will be an adaptation of Gaiman's novel, follows a young man named Charlie Nancy who discovers that his late father was Anansi: Trickster God of Stories. According to The Hollywood Reporter, the new series will not feature actor Orlando Jones who portrayed Mr. Nancy (AKA Anansi) in the recent TV adaptation of American Gods on Starz. Anansi Boys is set to start production in Scotland later this year. 


New The Witcher: Nightmare of the Wolf Teaser 
Netflix is giving fans of The Witcher universe a sneak peek at their upcoming anime origin story titled The Witcher: Nightmare of the Wolf. The film follows Vesemir as he escapes a life of poverty, slays monsters, and goes on adventures that confront the demons of his past. Netflix has also revealed the voice cast which will include: Theo James, Lara Pulver, Graham McTavish, and Mary McDonnell. The Witcher: Nightmare of the Wolf  is set to hit Netflix on August 23. 


The Linda Lindas Drop New Song + Video
The Linda Lindas have released their highly anticipated song "Oh!" and a music video to accompany it. The video, which was directed by Ryan Baxley, features skateboarder and photographer Ray Barbee. The band shared some insights behind the track: "'Oh!' is one of the first songs we collaborated on during the pandemic, masked and distanced on the front porch." They added, "It started with the main riff and progression Bela brought to the band. Eloise wrote the verses and Lucia and Mila wrote the choruses. The song deals with trying to help out someone and having it blow up in your face."


Netflix Unveils Trailer for The Chair
Sandra Oh is starring in a new Netflix series called The Chair. The series follows her character Dr. Ji-Yoon Kim who faces challenges as the first woman to chair the department at Pembroke University and navigates being one of few staff members of color. In the new trailer we get a look at the trouble that is thrown Dr. Ji-Yoon Kim's way. The Chair launches on Netflix August 20.