[Bottom Left Clockwise: Photo. by Bastiaan Slabbers/NurPhoto, Photo via DreamWorks Animation, Photo by Jimmy Fontaine]
Today we have a new single and video from Meet Me @ The Altar, the Trollhunters: Rise Of the Titans trailer, and Juneteenth becomes a federal holiday.



Meet Me @ The Altar Drop New Single +  Music Video
When Meet Me @ The Altar drops a new content, you know they are bringing the heat! The band released their new single "Feel A Thing" from their upcoming EP along with an official video to accompany it. Meet Me @ The Alter's Model Citizen EP is due out August 13. 


Trollhunters: Rise Of the Titans Trailer
The first trailer for Guillermo del Toro's Trollhunters: Rise Of The Titans is finally here. The movie is set in a world created by del Toro from his Tales of Arcadia trilogy. It follows heroes from the Trollhunters series as they embark on another adventure but this time they must face the Arcane Order. The Netflix/DreamWorks Animation movie is set to drop July 21. 


Juneteenth Becomes Federal Holiday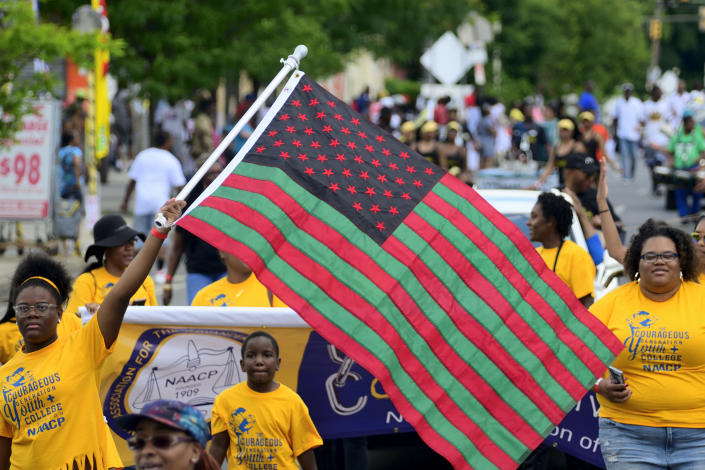 After a unanimous decision, the Senate has officially passed a bill that will recognize June 19 as Juneteenth National Independence Day. The federal holiday commemorates the end of slavery in the United States on the same date in 1865. The bill now moves to the House and then to be signed by President Joe Biden before it becomes law.