[Bottom Clockwise: Photo by Jonathan Lee Davis/Netflix, Photo via ASCAP, Photo via K.Flay]
Today we have Cowboy Bebop releasing a new teaser, a look at the new season of Outer Banks, K.Flay's new song with Travis Barker, and the ASCAP honoring Timbaland, Swizz Beatz, and D-Nice.


Cowboy Bebop Tease Release Date
Yoko Kanno, the composer behind the iconic soundtrack of the original COWBOY BEBOP anime will be creating the soundtrack for the new Live Action Series. Also confirmed…Cowboy Bebop is coming this Fall. #GeekedWeek pic.twitter.com/6lHZQcoFR6

— Netflix Geeked (@NetflixGeeked) June 8, 2021
The highly anticipated live action series Cowboy Bebop shared a little bit more of what's to come in a new teaser. The short video revealed that Yoko Kano, the original composer for the anime series, would also be creating the soundtrack for the live action version of Cowboy Bebop. Additionally, at the very end of the video the text read, "See You This Fall". Are you ready like we're ready, Space Cowboys?!


Netflix Shares Outer Banks Teaser
After some near death experiences and the escape of a lifetime in season one, Outer Banks is back this summer. The new season continues with John B and Sarah on the run in the Bahamas while Kiara, Pope, and JJ handle things at home. Outer Banks fans get a taste of the high stake adventures the Pogues will get into in the new teaser from Netflix. Season two premieres July 30.


K.Flay Drops New Track Featuring Travis Barker
K.Flay is back with yet another incredible team up, this time with Blink-182 drummer Travis Barker. "Dating My Dad" featuring Barker, is the latest release off of her forthcoming EP Inside Voices. You can stream the song here.


ASCAP Honoring Timbaland, Swizz Beatz, and D-Nice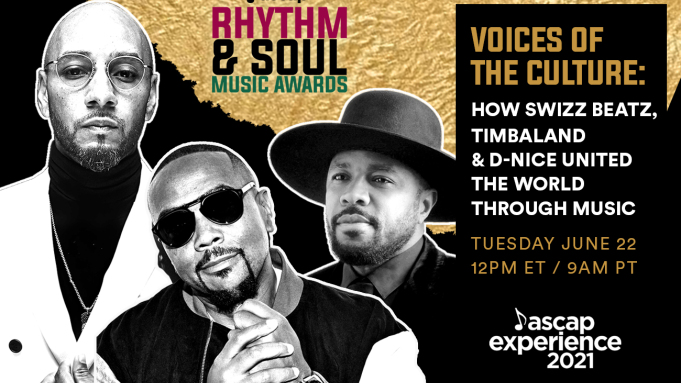 The American Society of Composers, Authors and Publishers (ASCAP) will honor Timbaland, Swizz Beatz, and D-Nice for their efforts in keeping music alive throughout the pandemic. The three acts will receive the ASCAP Voice of the Culture Award for hosting popular virtual events Verzuz (Timbo and Swizz) and Club Quarantine (Nice) which celebrated music and community.