Today we talk about the full Riot Fest lineup, Death Cab For Cutie's return, Elon Musk wanting to undo Trump's ban on Twitter, and a new video from The Maine.
Riot Fest Announces Full Lineup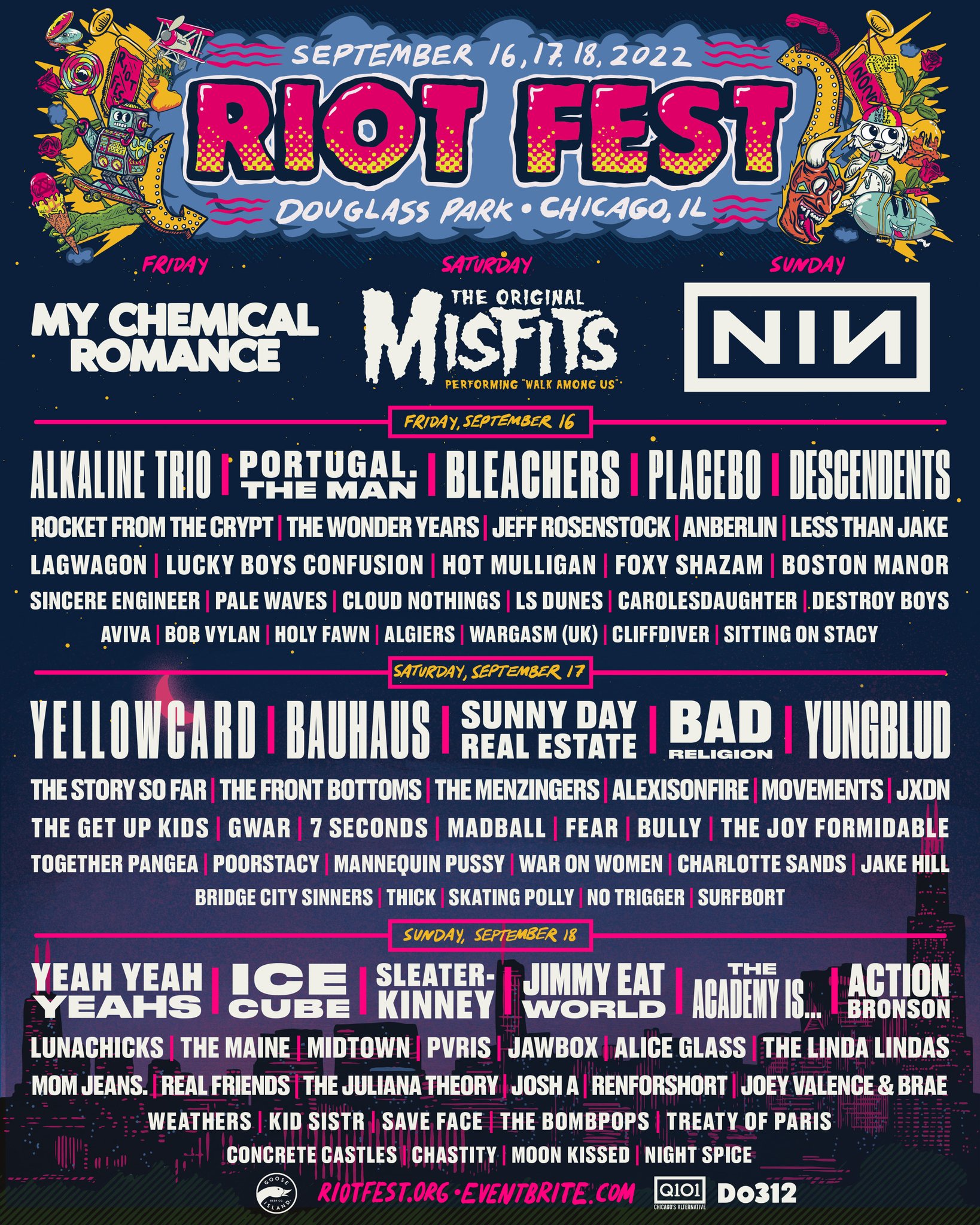 Riot Fest has given us what we've all been waiting for and released their full lineup. The Chicago festival had previously announced some of the artists but now we have all the information we need. First things first, the headliners are: My Chemical Romance, the original Misfits, and Nine Inch Nails. Then you throw in Alkaline Trio, Portugal the Man, Yungblood, The Maine, the Yeah Yeah Yeahs, Jimmy Eat World, and The Story So Far, amongst so many others. Playing the festival will also be a massive reunion for Yellowcard, The Academy Is…, and Midtown. This festival looks incredible. It'll take place September 16th–18th at Douglass Park. You can get passes for one, two, or three days and tickets are on sale now! Grab them for yourself here.
—
—
Death Cab is Back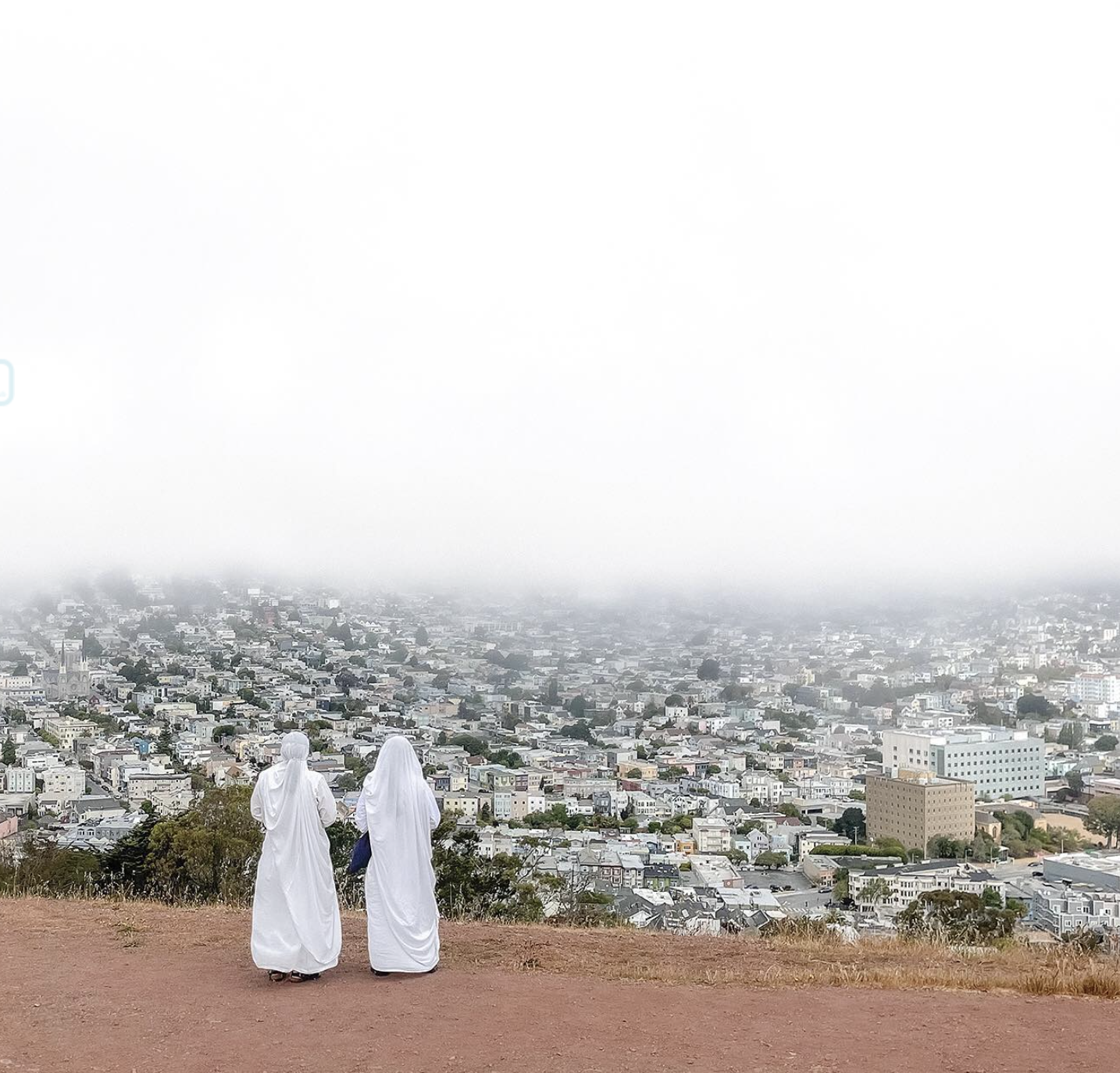 Death Cab For Cutie let us know this morning that they are back in full swing. Their new album, Asphalt Meadows, will drop September 16th. Until it's released, we can listen to the first single "Roman Candles". The band posted, "Asphalt Meadows, our tenth album, was begun separately from each other during a time of great uncertainty. It was completed together during joyous and inspiring sessions with a new friend and producer, John Congleton." Asphalt Meadows is the first album the band has released since 2018. It's quite the comeback and long-awaited by their massive amounts of loyal fans.
As if that wasn't enough, they've already announced their tour will kick off in Mexico at the end of this month and finish up in Washington in October. Pre-sale starts this upcoming Monday at 10am and general sale will begin on Friday the 20th. Make sure to sign up here and listen to the new single below!
—
—
Elon Musk Likes to Make Bad Decisions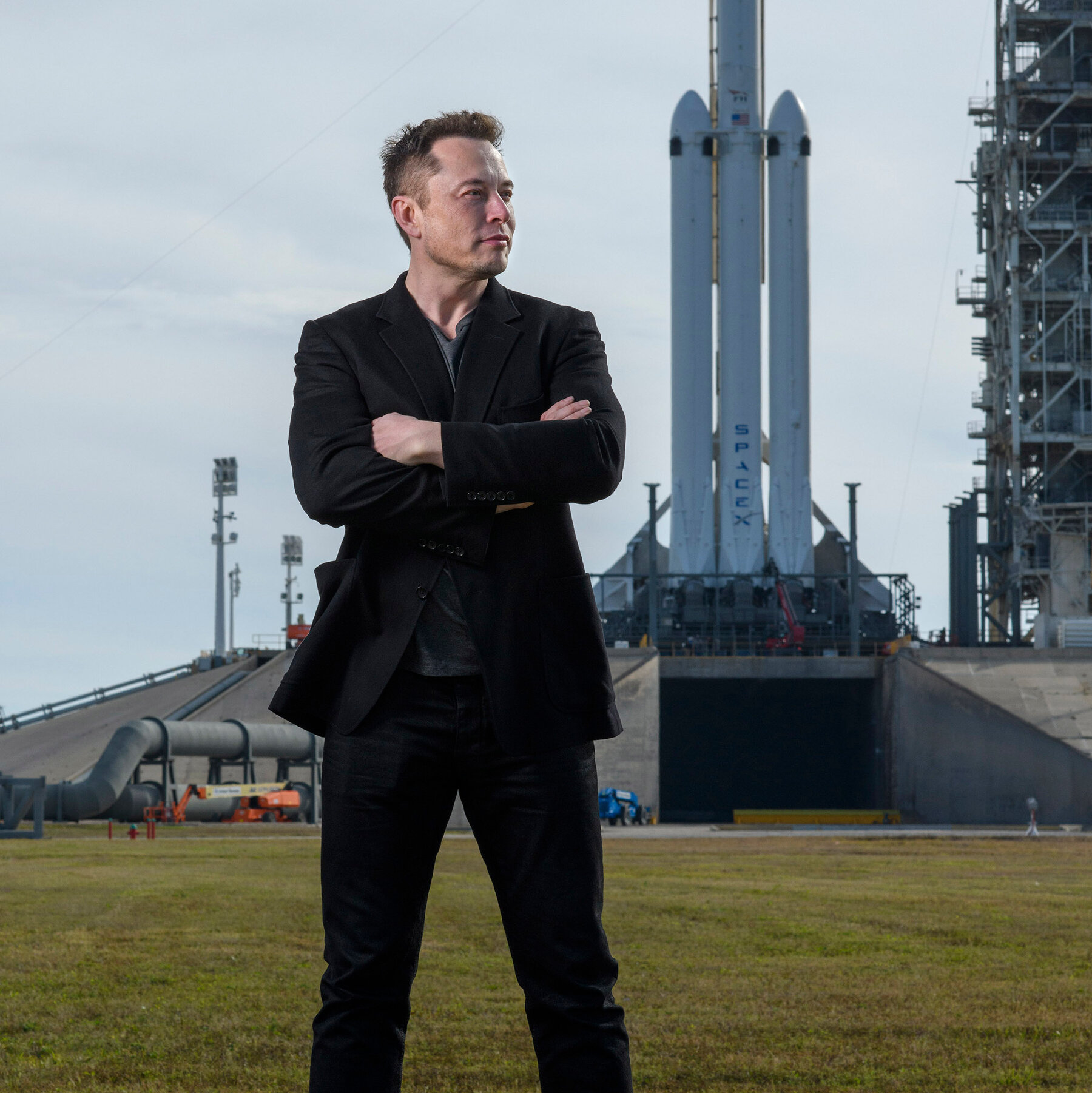 Elon Musk just wants to watch the world burn. He said that if his Twitter takeover bid is officially approved, he would allow Trump back on the platform. Musk wants to make the social media platform a private company and promote "free speech"—but he still hasn't explained exactly what that means to him, because it's nothing to do with the 1st Amendment. Trump was permanently banned from Twitter after his tweets provoked the Jan. 6th attack on the Capitol, an attempted insurrection to overthrow the United States government.
Further than that, Musk would remove bans that have been put on bot accounts. Over the past few years, Twitter became a breeding ground for misinformation and hate speech, which is why bans were put in place to begin with. Musk just doesn't seem to care about that and wants to set those dangerous delusions loose. However, since being banned, Trump has attempted to start his own social media platform where he can spout off his nonsense. This might make it likely he will stay off Twitter and stick to his own creation. We can only hope.
—
The Maine Crushes it Live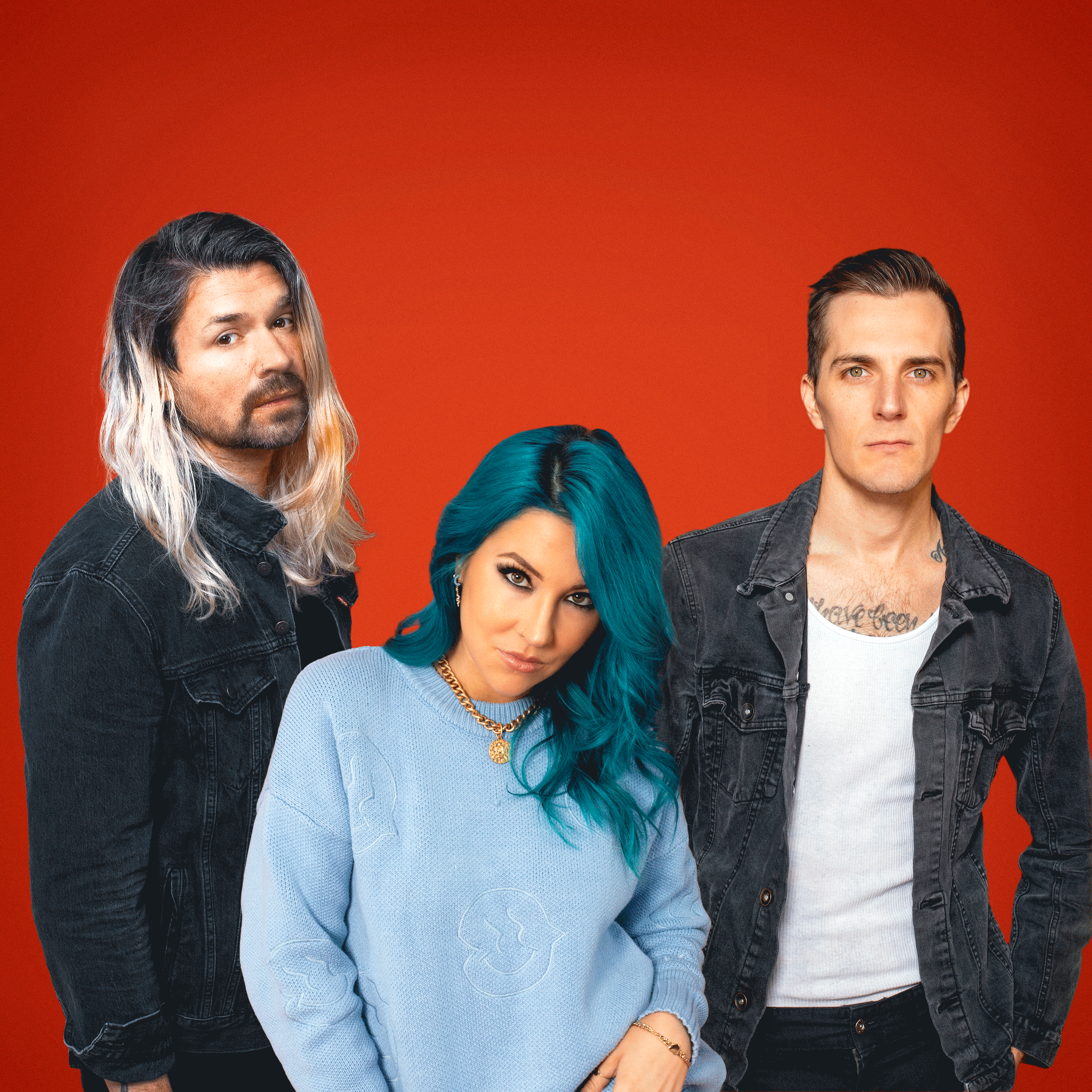 The Maine joined forces with Taking Back Sunday's Adam Lazzara and Charlotte Sands to perform "Loved You a Little" live in New York City. Now we all get to experience the goodness because they've released the video and recording of the performance. The video makes you feel like you're standing in the audience and feeling the energy firsthand. John O'Callaghan said, "Playing a new song live always tends to rack the nerves, but when you have the luxury of playing with a vet like Adam and a monster singer like Charlotte, the nerves seem to dissipate. NYC audiences get active like few other places in the world, and this night at Webster Hall was one for the scrapbook for sure. The whole band just loved this moment!" This is a performance you won't want to miss, so check it out below!