[Bottom Left Clockwise: Photo via Netflix, Photo via Marvel, Photo via Summerfest]
Today we have the new Stranger Things 4 teaser, Summerfest's 2021 lineup, and a new Loki announcement from Marvel Studios.



Stranger Things 4 Drops New Teaser
Eleven, are you listening? Stranger Things 4 has released a new eerie teaser for its upcoming season and we cannot wait. What supernatural situations will Eleven and the gang get into next?


Summerfest Releases 2021 Lineup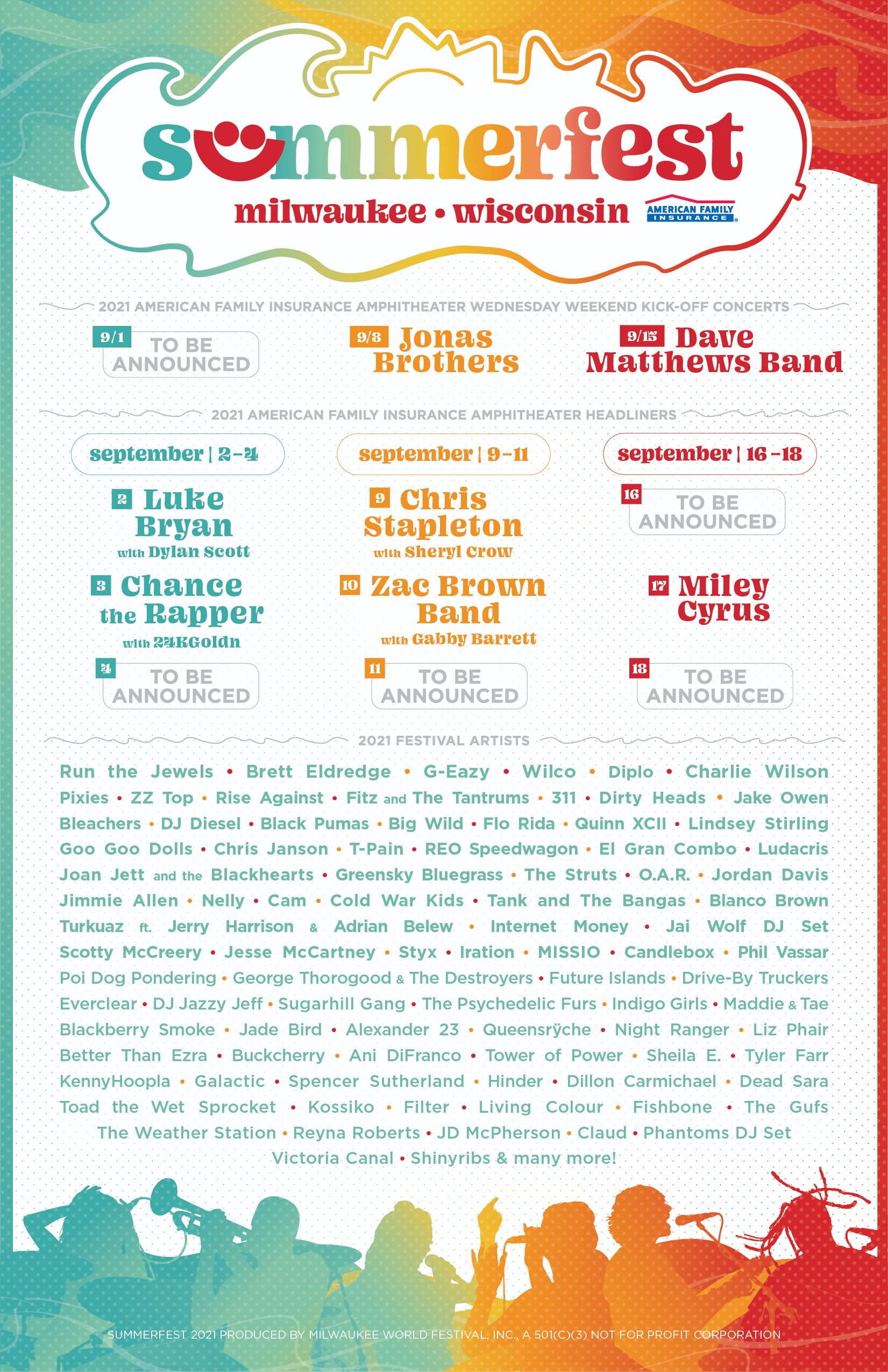 The music festivals just keep on coming. Summerfest has shared the lineup for their 2021 festival happening in September and wowza it is stacked. The headliners released so far include: Jonas Brothers, Chance The Rapper, Dave Matthews Band, Luke Bryan, Miley Cyus, Zac Brown Band with Gabby Barrett, and Chris Stapleton with Sheryl Crow. Along with these artists, the festival will have Run the Jewels, Bleachers, T-Pain, Liz Phair, Diplo, and many more. Tickets are on sale now and can be picked up here.



Marvel Studios Loki Announcement
"Wednesdays are the new Fridays," according to Tom Hiddleston in a new video from Marvel Studios regarding their upcoming series Loki. In the announcement, Hiddleston mentions that in many of these superhero montages, his character Loki often gets "a bit left out even though arguably he's incredibly heroic himself…you know cunning, charming." Instead of continuing on he's decided he'll just show everyone when the series premieres two days earlier than originally planned on June 9 on Disney+.