[Bottom Left Clockwise: Photo via The Maine, Photo Courtesy of Netflix, Photo via Sony Pictures, Photo by Chris Anderson, Photo via Vogue Magazine, Photo via No Malice Film Contest, Photo via Warner Records]


Today is a big one! We've got the scoop on Action/Adventure signing to Pure Noise Records, the new trailer for Jupiter's Legacy, a new single from The Maine, updates on the No Malice Film Contest, RSD 2021 releases from Warner Records, Amanda Gorman in Vogue Magazine, and a new clip from Ghostbusters 3: Afterlife.



Action/Adventure Sign To Pure Noise Records + Announce EP 
Heavy pop-punk band, Action/Adventure announced their singing to Pure Noise Records at midnight earlier today. Along with the incredible news, they've also shared a new single called "Poser" with a music video to accompany it. But wait, there's MORE. The band has also revealed the name and date for their upcoming EP. The seven songs, Pulling Focus is set to drop April 30 and you can pre-order it right here. 
The band took TikTok by storm this past fall with a 60-second video for their song "Barricades" which addresses the various discrimination they have experienced as BIPOCs in the music scene, including real quotes that have been said to each of them. The video resonated with so many viewers that it's no surprise it garnered over a million views in the first few weeks. 
All of this great news is well deserved. We can't wait to see where Action/Adventure takes us (hopefully across the country on a tour when it's safe to do so). 


Jupiter's Legacy Trailer Drops
Netflix just dropped the trailer for their latest superhero series and it looks epic. Jupiter's Legacy is set to premiere globally on May 7th. The series, which is based on the comics by Mark Millar, follows a group of first generation superheroes that pass the torch to their children. Except the family business isn't as easy as it sounds. The series stars Josh Duhamel, Ben Daniels, Leslie Bibb, Elena Kampouris,  Andrew Horton, Mike Wade, Matt Lanter and Ian Quinlan. 



The Maine Release New Single "April 7th"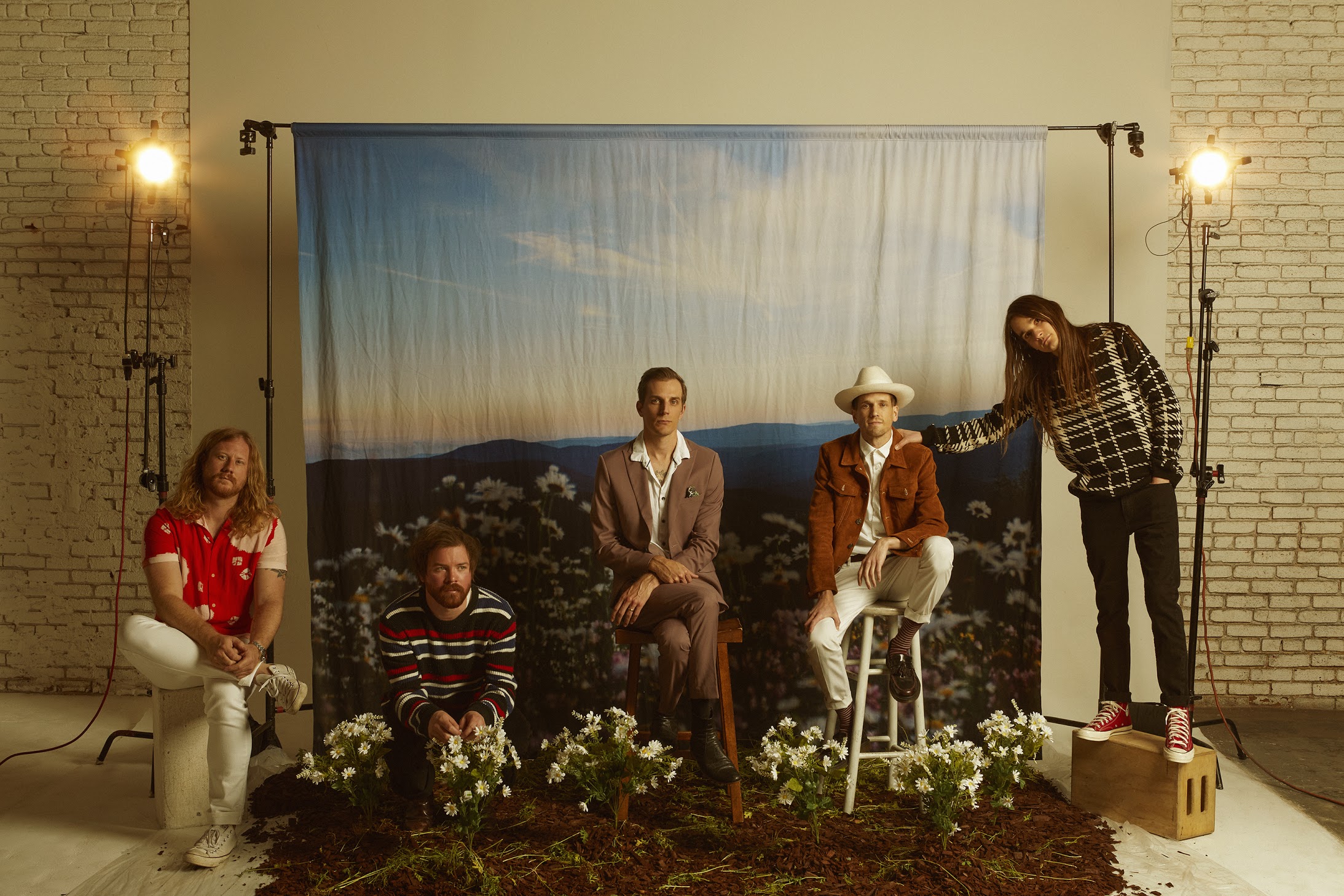 The Maine has bestowed yet another gift upon us. This time it's the second single off their upcoming album XOXO: From Love And Anxiety In Real Time titled "April 7th". Singer John O'Callaghan shared some insights about the track, saying, "This song is about the first time you see someone. I mean truly, see them with all their vulnerabilities, all their flaws, all their beauty. April 7th was the day she let down her walls and allowed me in to see the side that so few get to." Dive straight into "April 7th" right here. 


No Malice Film Contest Extends Deadline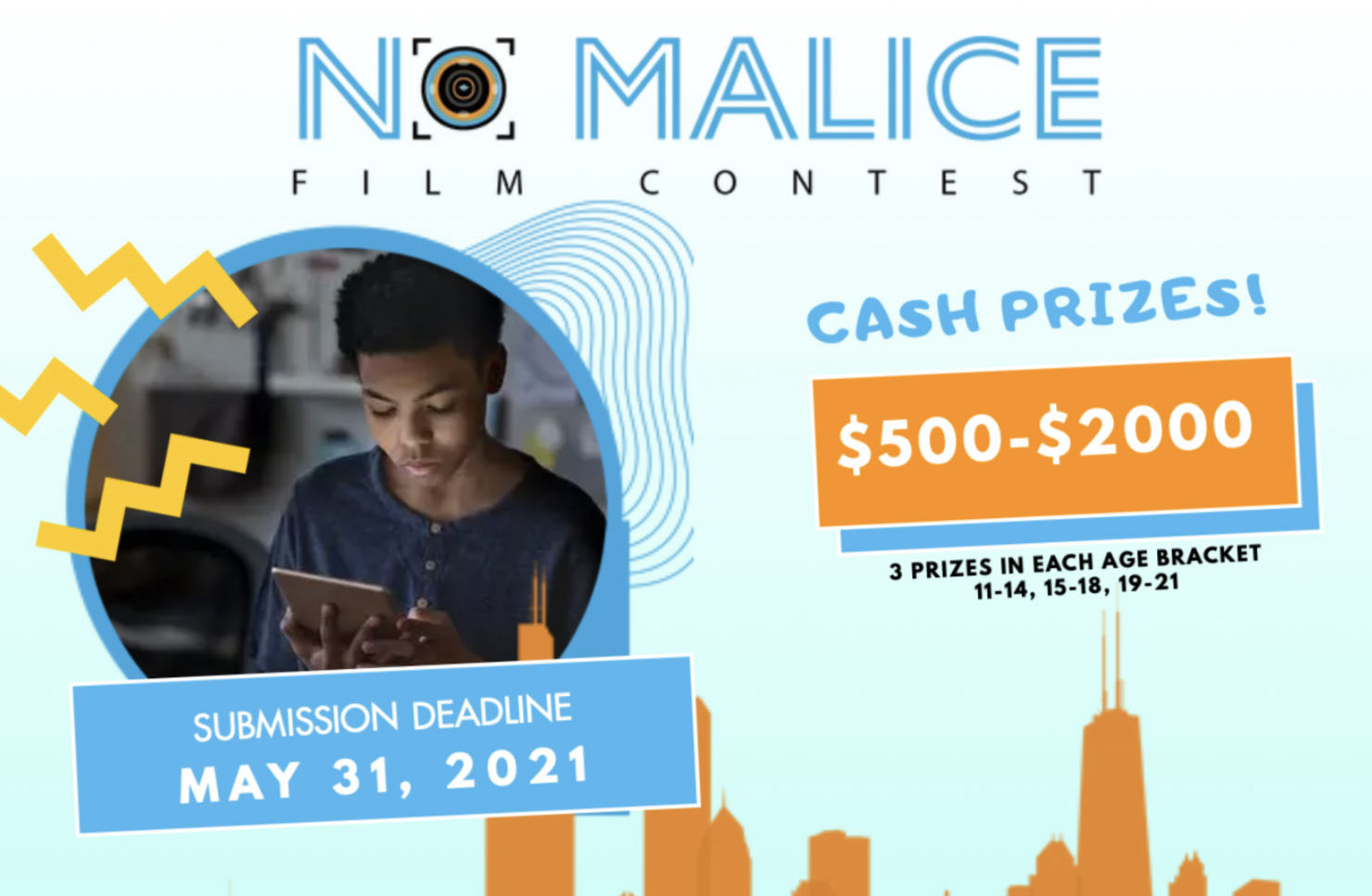 Good news! The No Malice Film Contest has extended their deadline to May 31st. The contest by the Abraham Lincoln Presidential Library and Museum, the Abraham Lincoln Presidential Library Foundation, and the Roger and Chaz Ebert Foundation, encourages young filmmakers (ages 11 to 21) to submit short films about racial healing. Entrants within each age bracket can win up to $2000. 
The No Malice Film Contest was inspired by President Lincoln's Second Inaugural Address where he called for an end to slavery, encouraged the nation to rebuild and said, "with malice toward none, with charity for all." Chaz Ebert shared some thoughts on why this contest is important, "My late husband Roger Ebert said that movies are a machine that generates empathy allowing us to put ourselves in the shoes and emotions of another. Empathy can lead to more understanding and compassion, acts of kindness and or forgiveness. It's essential that the next generation who will lead us to a better place has a chance to be heard. Perhaps they can help forge a path toward unity and harmony through their art."
Full details and how to submit can be found here. 


Warner Records + Affiliated Labels Reveal RSD 2021 Exclusives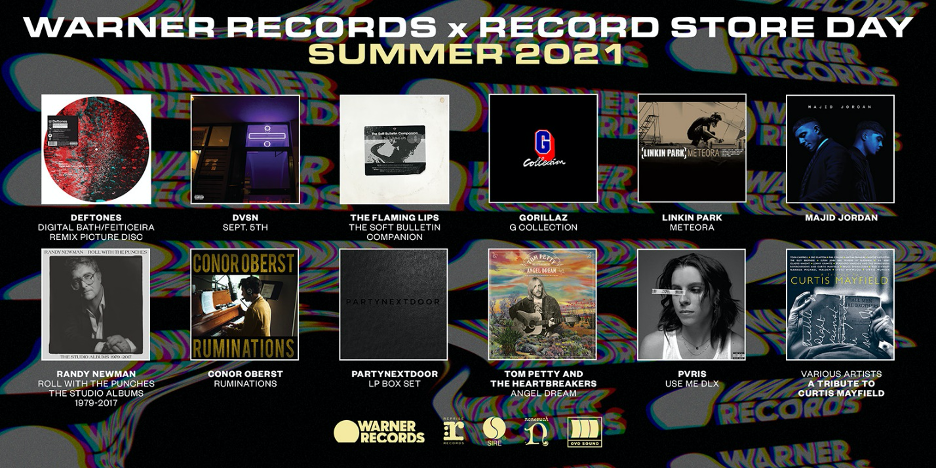 It's that time of year again. Record Store Day!! Warner Records and their affiliated labels are doing something special for fans. They are releasing quite a few exclusives for the occasion including:
Conor Oberst's Ruminations (Expanded Edition)
Deftones' Digital Bath (Telefon Tel Aviv Version) / Feiticeira (Arca Remix): 12″ Picture Disc Linkin Park's Meteora: 2 LP set
The Flaming Lips' The Soft Bulletin Companion: 2 LP set
PVRIS' Use Me (Deluxe EP)
Gorillaz's G Gollection – a black vinyl box set containing their six studio albums from 2001 – 2020.
And that's not even all of them. For a full list of releases this year and the variants to expect you can head here. 



Amanda Gorman Graces The Cover Of Vogue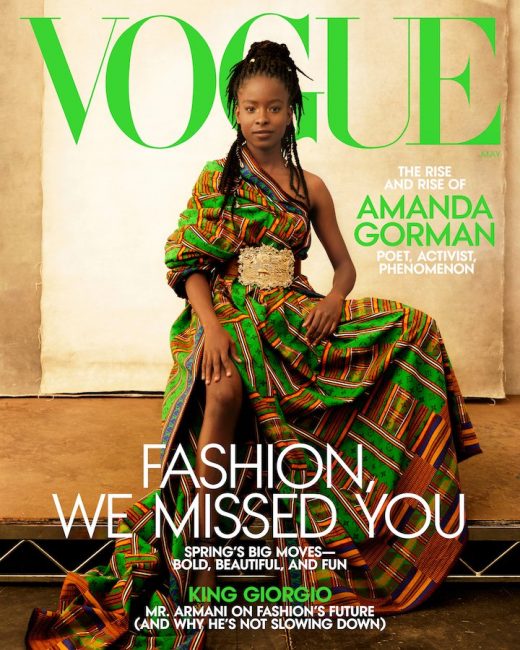 Poet Laureate, Amanda Gorman is on the cover of Vogue Magazine for their May issue. Is there anything else that really needs to be said? We're already in awe of how powerful her words are and this is just adding another notch on the fire meter. 



Ghostbusters 3: Afterlife Reveal New "Mini-Pufts" Clip
Sony Pictures have just revealed another sneak peek at the upcoming movie Ghostbusters 3: Afterlife, set to release June 11. Not sure what to think of this tidbit except that Paul Rudd's character might be in some trouble here…