Today we talk about Simple Plan's new album and tour with Sum 41, The ∄ Community Fund in Ukraine, and Pete Davidson's travel plans.
Simple Plan and Sum 41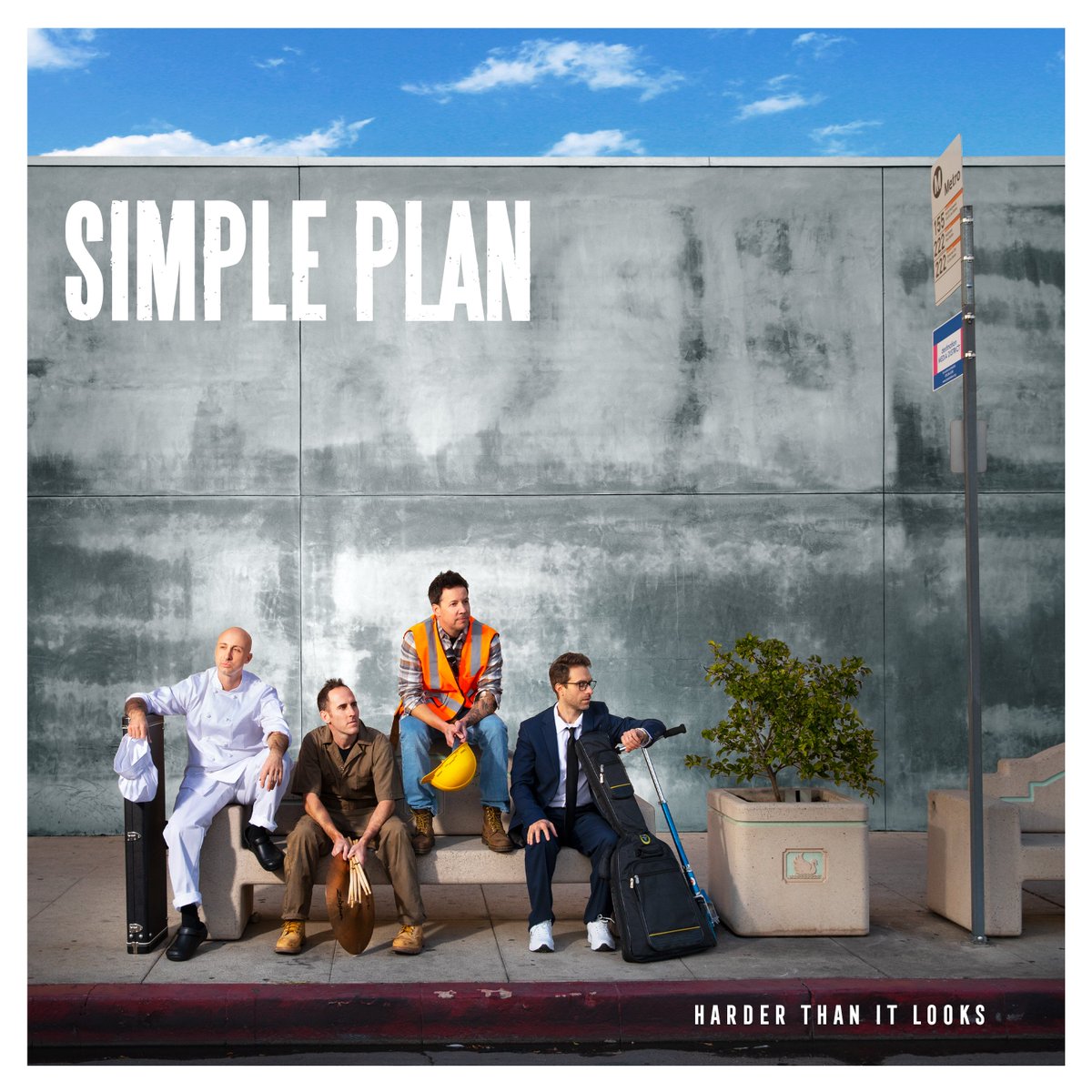 Simple Plan is making our pop-punk dreams come true by releasing a new album, Harder Than It Looks, on May 6th. The band took to their socials to make the announcement this morning and added that you can pre-save the album starting at midnight. Not to mention, there is apparently another surprise in store, also to be revealed later today.
The album will be dropping right at the beginning of Simple Plan's tour with fellow pop-punk legends, Sum 41. The Blame Canada tour was announced last month and they'll be hitting the road in the States at the end of April. Sum 41 will be performing their album All Killer No Filler and Simple Plan will be playing their album No Pads, No Helmets… Just Balls. They'll be touring together all summer, starting in North Carolina and ending in Colorado. Set It Off will join them on tour through May and Magnolia Park will join them in July. Buy tickets here and check out the dates below!
4/29 – Raleigh, NC, Ritz
4/30 – Myrtle Beach, SC, House of Blues
5/2 – Philadelphia, PA, The Fillmore
5/3 – Pittsburgh, PA, Stage AE
5/4 – Silver Springs, MD, The Fillmore
5/6 – Worcester, MA, The Palladium
5/7 – Asbury Park, NJ, Stone Pony
5/8 – New York, NY, Pier 17 – The Rooftop
5/10 – Detroit, MI, The Fillmore
5/11 – Cleveland, OH, House of Blues
5/13 – Cincinnati, OH, Andrew J Brady ICON Music Center
5/14 – Milwaukee, WI, Eagles
5/15 – Chicago, IL, Radius
5/17 – Minneapolis, MN, Myth
5/18 – Kansas City, MO, Uptown
5/20 – Council Bluffs, IA, Harrah's Stir Cove
5/21 – St. Louis, MO, The Pageant
5/22 – Nashville, TN, Marathon
5/24 – Atlanta, GA, Tabernacle
5/25 – Tampa, FL, Seminole Hard Rock
5/27 – New Orleans, LA, Orpheum Theater
5/28 – Dallas, TX, So What?! Music Festival
7/29 – Tulsa, OK, Cains Ballroom
7/30 – Austin, TX, Stubb's Waller Creek Amphitheater
7/31 – Houston, TX, House of Blues
8/3 – Phoenix, AZ, The Van Buren
8/5 – San Diego, CA, SOMA
8/6 – Anaheim, CA, House of Blues
8/9 – San Francisco, CA, The Masonic
8/10 – Sacramento, CA, Ace of Spades
8/12 – Portland, OR, Roseland Theatre
8/13 – Seattle, WA, Showbox SoDo
8/14 – Spokane, WA, The Knitting Factory
8/16 – Garden City, ID, Revolution
8/17 – Salt Lake City, UT, The Complex
8/18 – Denver, CO, The Fillmore
—
—
The ∄ Community Fund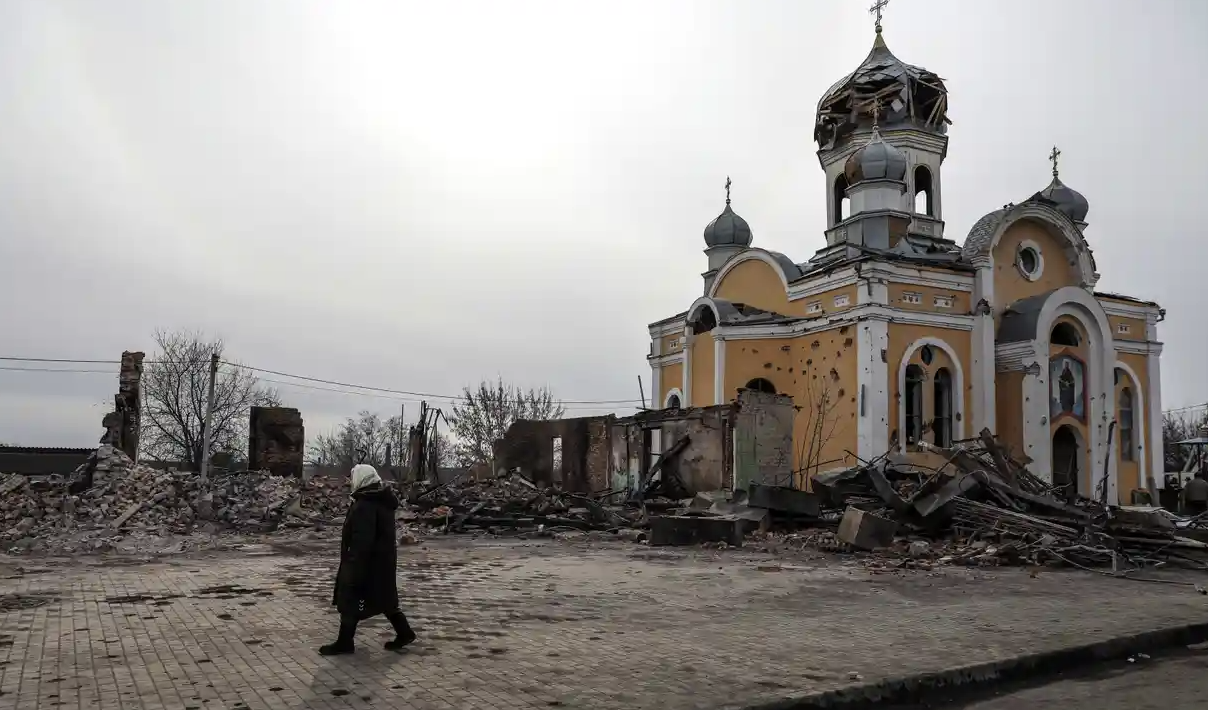 The ∄ Community Fund, a project launched by ∄, is working to support musicians and creatives in Ukraine. Many Ukrainians have been forced out of their homes and are facing terror while the Russian attacks continue. The organization itself has been around for two years, with the goal of creating a refuge and safe space for artists. They describe themselves as, "A Kyiv based cultural institution and safer space founded in November 2019. ∄ organizes a variety of cultural, artistic and educational events (parties, concerts, exhibitions, public panels, lectures, etc). ∄ is located in an old brewery building at the address Kyrylivska St, 41. ∄ consists of a club space, a concert hall, a gallery space and a public lecture space, which also hosts a music school, Module Exchange." Now their 150 employees are spread out, fighting to protect themselves. Any money raised by the Community Fund will go towards helping the employees find transport, shelter, psychological help, and other financial needs during this crisis. To donate to the fund, click here.
—
—
Pete Davidson Goes to Space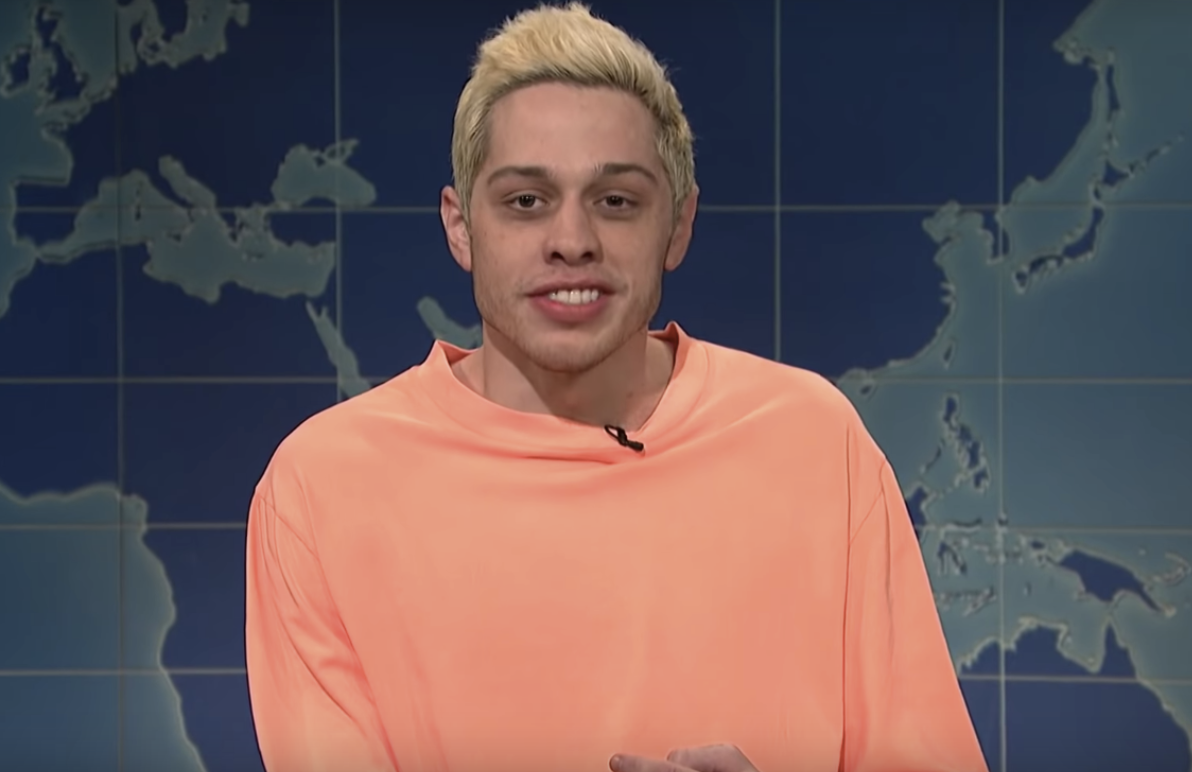 In today's episode of rich people doing rich people things, we have a surprising contender. Pete Davidson is going to space on Jeff Bezos' rocket, Blue Origin. He's been in the headlines quite a bit recently due to Kanye's rants about him dating his ex wife, Kim Kardashian. In the past few days, texts have leaked between Kanye and Davidson, where Davidson asks the rapper to lay off and get some help. Apparently Davidson will be escaping the drama by leaving Earth for ten whole minutes. The comedian will join five other paying customers on March 23rd to board the rocket and blast off. They will spend a few days training in Texas prior to the take off. Passengers will experience a few minutes of weightlessness and a view of Earth while out in space before coming back down. Davidson is really out there living his best life.