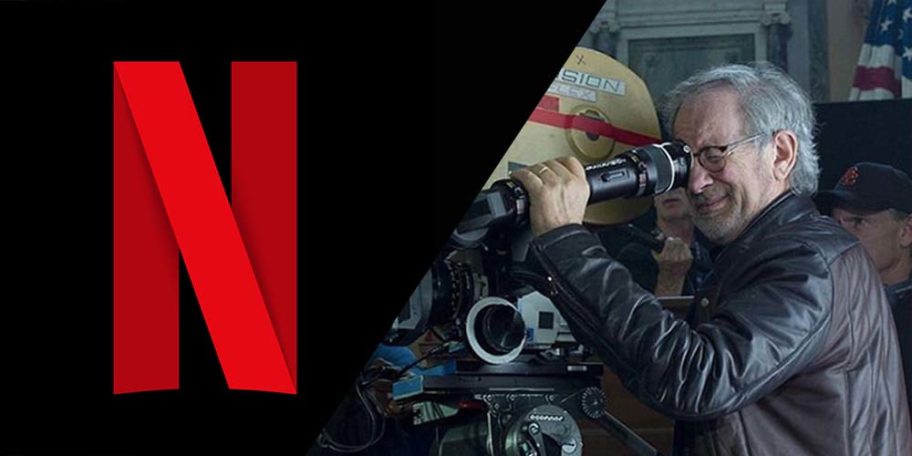 As entertainment technology is rising to meet the audience with streaming platforms allowing in-home movie experiences a new debate has become clear: Should movies delivered by those streaming platforms be honored with participation in the Academy Awards? At the forefront of one side of this is Steven Spielberg. The director raised eyebrows publicly when he said, "I hope all of us really continue to believe that the greatest contributions we can make as filmmakers is to give audiences the motion picture theatrical experience. I'm a firm believer that movie theaters need to be around forever" and later "Once you commit to a television format, you're a TV movie." He continued, "The good show deserves an Emmy, but not an Oscar" in reference to films from streaming platforms. As the Academy Governor of the directors' branch that sounds a little bit like "if you don't play my way I'm taking my ball and I'm going home". Netflix, the streaming entertainment media giant, gave a fair response on Twitter stating:
"We love cinema. Here are some things we also love:

-Access for people who can't always afford, or live in towns without, theaters

-Letting everyone, everywhere enjoy releases at the same time

-Giving filmmakers more ways to share art  

These things are not mutually exclusive"
Prohibiting movies purchased by or created for streaming media platforms from participating in award ceremonies definitely comes across as unfair when some films were made for theatrical release but never garnered enough backing to make it into those theaters. 2019 winner of three Academy Awards, Roma directed by Alfonso Cuaron is one of these films. The unintentional pot-stirrer was a completed work when distribution rights were acquired by Netflix. Spielberg's statement about a film being "committed to a television format" falls flat here as Roma was truly committed to a theatrical format but only Netflix was willing to open that door, metaphorically. This is not a singular incidence, movies in Hollywood are often acquired at independent film festivals for major distribution.
The reality of the difficulty of getting films made that are not big sweeping blockbusters is why Netflix, and their side of this debate, is important. Franklin Leonard, creator of The Blcklst, had this to say:

"It's possible that Steven Spielberg doesn't know how difficult it is to get movies made in the legacy system as a woman or a person of color. In his extraordinary career, he hasn't exactly produced or executive produced many films directed by them."
Entertainment needs variety in today's world. The doors often closed to women and people of color, as well as non-English language and black & white films, are inclusively unlocked by Netflix and other streaming platforms. The doors of the film industry are not flung open wide for any person peddling swill, films must display a masterful artistic ability to gain backing even from new or independent studios. Their exhibition is well earned. Director Ava DuVernay took to Twitter saying:
"One of the things I value about Netflix is that it distributes black work far/wide. 190 countries will get WHEN THEY SEE US…I've had just one film distributed wide internationally. Not SELMA. Not WRINKLE. It was 13TH. By Netflix. That matters."
This debate has been analyzed by many entertainment sources but a great way to look at it is through the lens of the Motion Picture Association of America. Netflix started its streaming services in 2007, in 2013 the company started streaming original content, and in 2015 this perceived shake-up began when the Netflix original movie Crouching Tiger, Hidden Dragon: The Green Legend was released. Yes, perceived shake-up. According to the MPAA, "In 2016, the global box office for all films released in each country around the world1 reached $38.6 billion, up one percent over 2015. U.S./Canada box office ($11.4 billion) grew two percent, while the international box office in U.S. dollars ($27.2 billion) held steady compared to 2015. International box office accounted for 71 percent of total box office in 2016, equivalent to 2015." In layperson's terms, this means the general upward trend would indicate that even though Netflix and other streaming services are starting to produce movies and make them available, the traditional film industry maintains its financial gains.
Another value produced by MPAA takes a look at the link between technology users and moviegoers. It finds that 65% of moviegoers also use a streaming service. Which brings about the idea that maybe streaming services aren't detracting or distracting from the cinema experience but are instead engaging with movie lovers in new ways bolstering their enjoyment of the art form. Simply put the more movies you watch, the more movies you watch. Overall interest in film expands with the addition of untold stories, more people relate, and as those untold stories breach the traditional market they deserve recognition—like Academy Awards. According to the official Academy rules, narrative feature-length films are required to screen in Los Angeles County for seven consecutive days in order to be considered for Oscar nominations.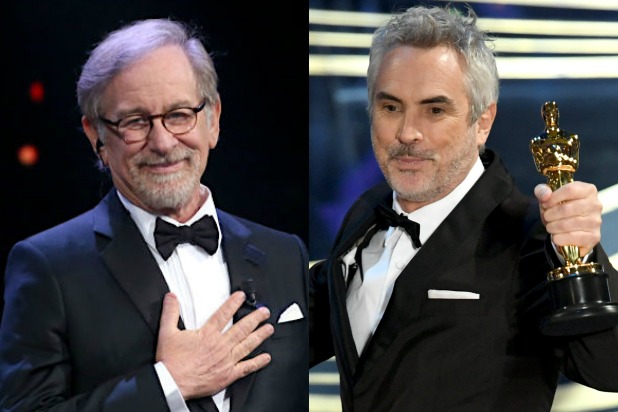 In Christopher Nolan's interview with Variety he said, "I view movies and television as different, and the conventional thinking right now is that they must converge and become the same thing. A scenario in which movies and television become more similar elevates television but diminishes movies." This is only correct if television was not meeting the production values of its cinematic counterparts. With Netflix's investment of more than $3 Billion dollars into various projects, it could be said that the streaming "television" outlet has a dedication to elevating both mediums.
The people hardwired to the old way of presenting movies may have the purest of intentions, only trying to preserve the cinematic experience and the way things have been done since the beginning. The way the movie industry has chosen to ever so slightly include creative variety with studios such as Fox Searchlight Pictures has worked for the Spielbergs and Nolans of the film world but for the DuVernays, the Leonards, and the Cuarons it has not. Data compiled by MPAA has shown that Netflix hasn't shaken anything up, maybe just stirred it and added some variety—you know, the spice of life. Box office ticket sales haven't taken a hit so movie theaters should still be here for years to come. It's completely possible that the theatrical cinematic experience will only benefit as engaging streaming platforms diversify the art form and make movies more accessible to an even wider audience, building greater interest among film lovers.
With more and more streaming platforms developing their own movie studios and rising to meet entertainment interests Academy Award criteria are sure to be further clarified, hopefully with an underlying theme of inclusivity.