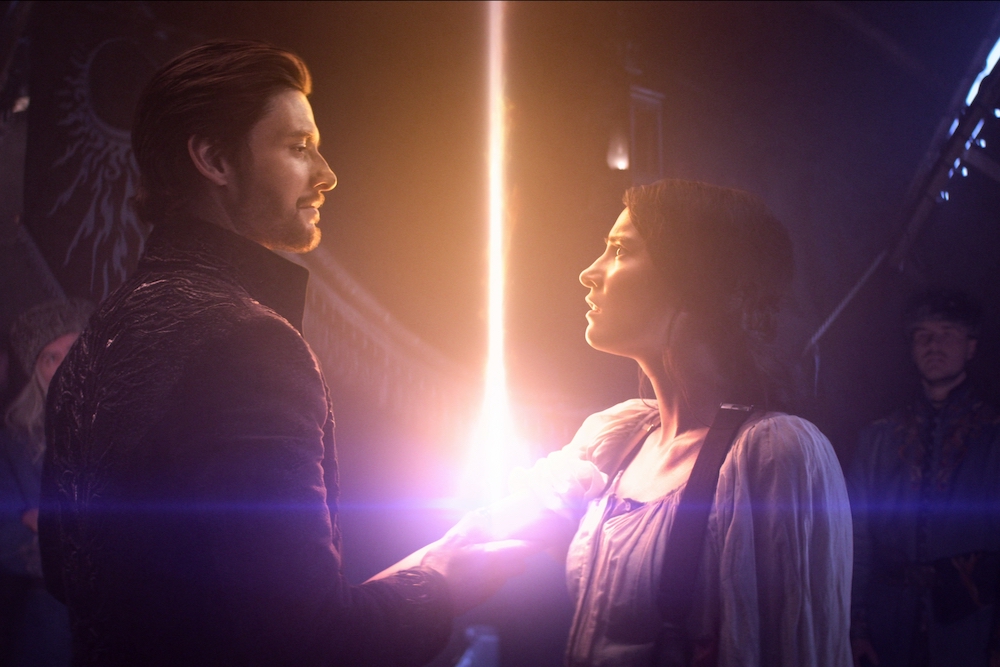 Photo courtesy of Netflix © 2021
Get ready to squeal: Netflix has just dropped the teaser trailer for Shadow and Bone! They decided to surprise fans at IGN Fan Fest with the video and now we can all see it too. The upcoming adaptation of Leigh Bardugo's bestselling Grishaverse novels looks so incredibly fantastical and we can't help but stare in awe at this sneak peek. Watch it below and get ready for a thrilling ride on Netflix on April 23rd.
And if you want more, more, more (of course you do), you can catch the IGN Fan Fest panel right now at ign.com—it features Eric Heisserer (Showrunner / Writer / Executive Producer), Leigh Bardugo (Author / Executive Producer) and stars Jessie Mei Li (Alina), Archie Renaux (Mal), Freddy Carter (Kaz), Amita Suman (Inej), Kit Young (Jesper) and Ben Barnes (General Kirigan).