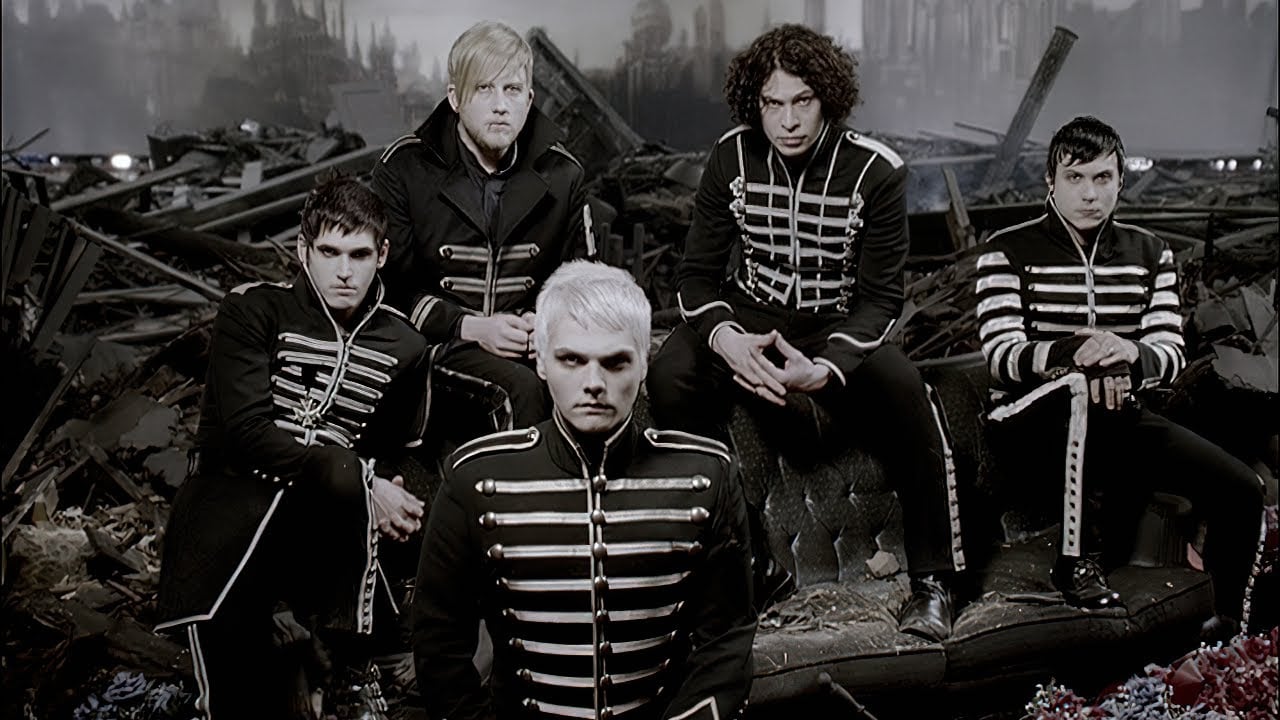 When I was a young boy, my father took me into the city to see a…Yankees game? Yesterday, March 30, the New York Yankees kicked off Opening Day at Yankee Stadium against the San Francisco Giants. And with Opening Day, the Yankees organization has released a hype video with a surprise My Chemical Romance "G note."
While the video only runs for a minute and 49 seconds, the iconic 2006 My Chemical Romance track "Welcome To The Black Parade" echoes brilliantly behind the commentator. Cutting to the track's epic third verse, fans are seen cheering while vocalist Gerard Way's full-throated cries of, "We'll carry on" bring the hype video to its climax.
Frank Iero, the band's guitarist, shared the news on Instagram. In his post, he wrote, "Waking up today to see the mighty NY Yankees using Black Parade in their opening day hype video was a dream come true!" 
The post continues, "I have such amazing memories of going to games as a kid with my dad and my grandpop…and I can just feel my grandfather smiling down on me, proud as can be, shouting Let's go Yanks!"
Fans and friends in music, jumped into the comments section to express how proud they were to see MCR's track used. Additionally, Iero also shared a close-up photo of his NY Yankees logo tattooed on his thumb to commemorate the big day.
Last weekend, My Chemical Romance wrapped their 2023 overseas tour dates, which included stops in New Zealand, Australia, and completed at PUNKSPRING in Japan. You can check out the Yankees hype video below.