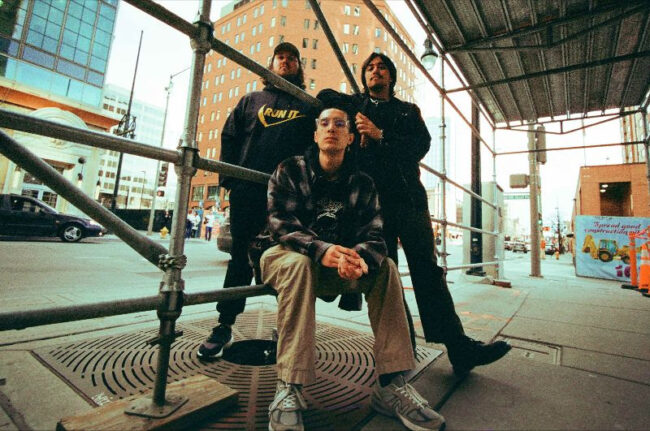 The California metalcore band, MUGSHOT have signed to Pure Noise Records! "We are extremely excited to be signing with Pure Noise Records. They have released some of our favourite records of all time and to be working with their incredible team is an honour. We can't wait to see what we can accomplish together," MUGSHOT shared on their announcement.
Along with this exciting news, the band has also released a brand new song and music video today. "Left In The Wake" is a brutally aggressive track that begs you to join the mosh pit. The found footage style music video showcases the band drenched in neon reds and greens overlaid with distortions.
The band spoke about their new track, sharing: "Our new song "Left In The Wake" deals with the fear of your life having no purpose or worth. The lyrics dive into a story of being faced with death alongside the realisation that nothing you've done has left an impact on anyone or anything, and because your life has not left a mark neither will your death. As humans, every one struggles with wanting to be remembered for something of great significance: to leave a legacy behind — but we are confronted daily by our actions, anxieties, and fears along the journey toward that desired legacy. That's what 'Left in the Wake' embodies."
Check out the music video below!