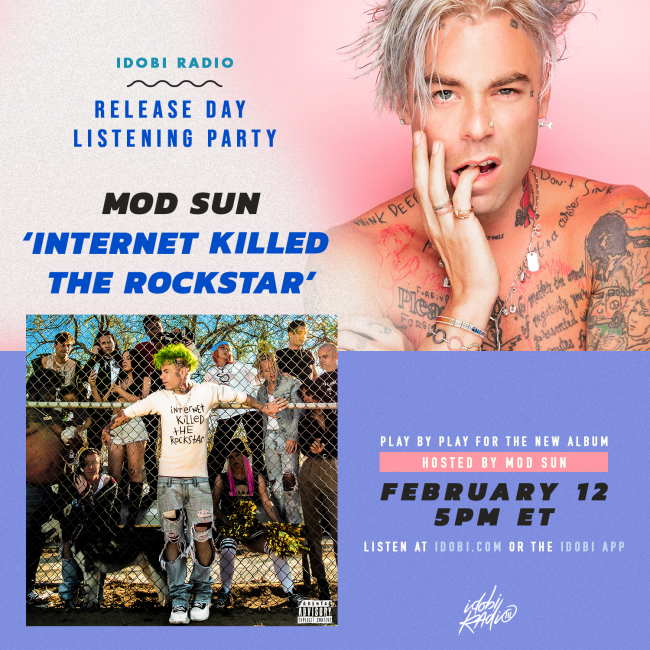 It's been a long time since we've been to a party—so how about a virtual one instead? We're handing idobi Radio over to Mod Sun for a Release Day Listening Party this Friday at 5pm ET.
Mod grabs the mic to celebrate the release of Internet Killed The Rockstar and give us a behind the scenes look at the collection. As he spins his new songs for idobi listeners, he'll share stories and anecdotes that didn't make it into the liner notes.
Think of this as your invitation to a super exclusive shin-dig. Now, all you have to do is show up—and it wouldn't hurt to keep an eye on idobi.com this Friday, too. Rumor has it Mod might be coming by for a chat.
Hear Mod Sun's Release Day Listening Party this Friday (2/12)
at 5pm ET on idobi Radio.
Catch the encore on Sunday (2/14) at 4pm ET.