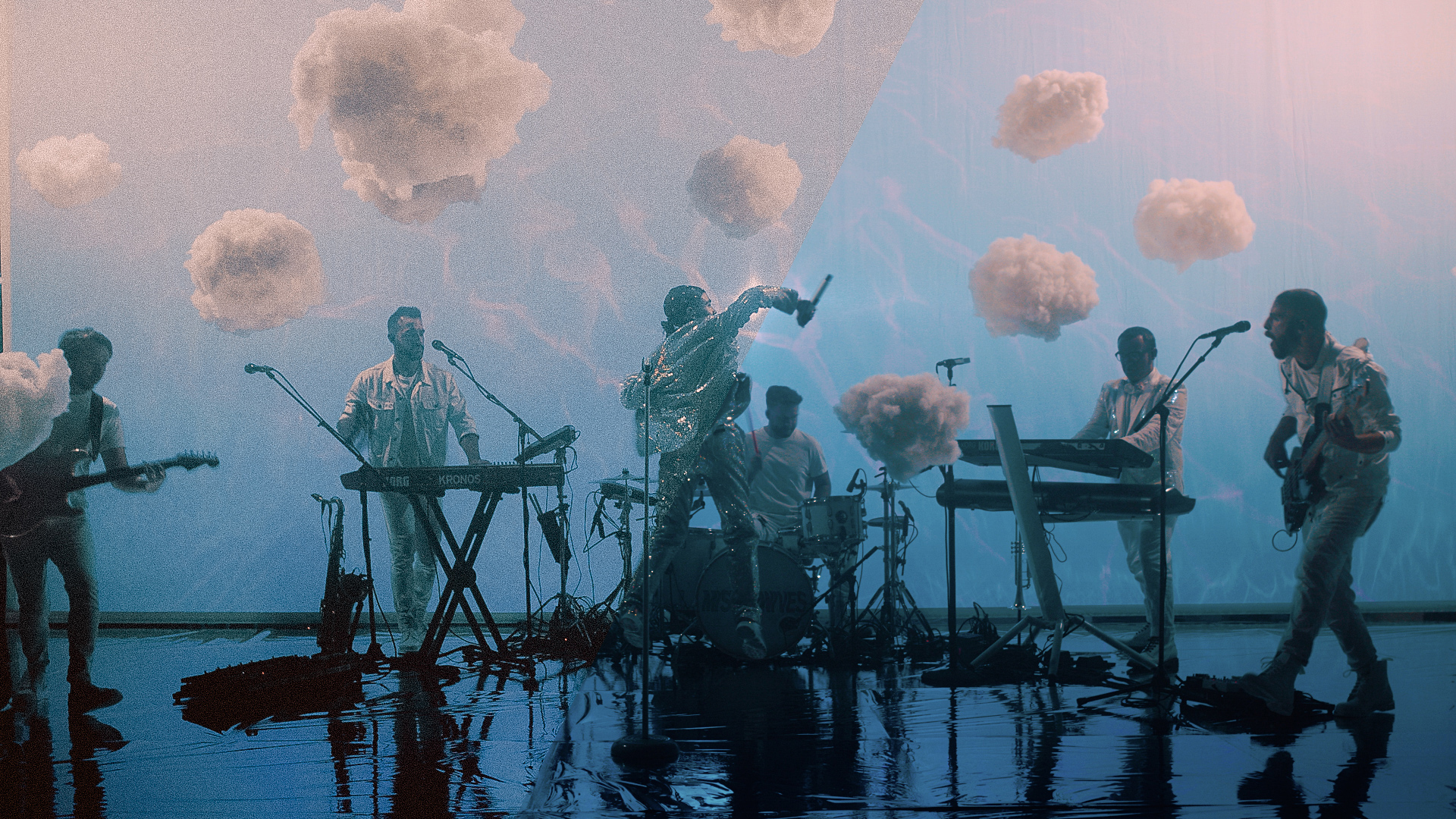 Photo: Matty Vogel
I'll come clean now and admit that I've been avoiding live-streamed concerts for most of the pandemic. I'm an old and battle-hardened concertgoer—surely, something live-streamed over the internet can't possibly compare to the experience you get at a live show, right? (For the metaphor, I've conveniently chosen to be okay with the duality of having lived the last 20 years of my life mostly on the internet while simultaneously casting derision at it as a concert venue.)
In a way, I was right. A livestream doesn't really compare to the experience of seeing a show live. The Superbloom Live Dream event by MisterWives proved that, in some ways, it might actually be better.
There were elements, of course, that felt like a live, in-person concert. MisterWives was definitely swinging for the fences, not as though they were playing for a small room full of camera operators and crew but like they were LIVE at the Budokan.
"Luckily the crew was so fun and the camera ops were dancing at their cameras so it felt slightly like a real show — and when you're in the moment playing with the guys for the first time in forever you kind of forget everything going on around you," Mandy Lee, MisterWives vocalist, said.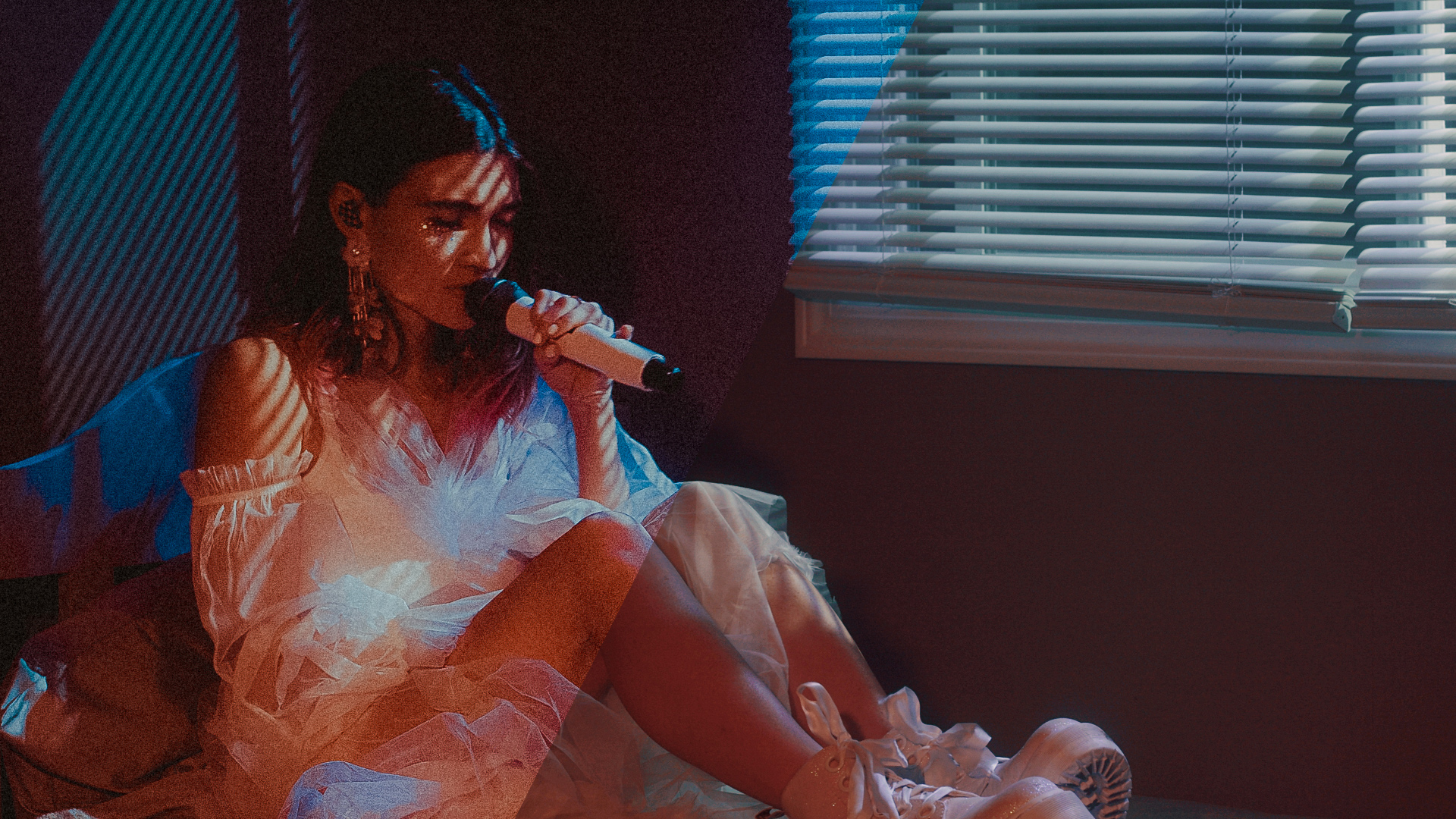 Photo: Matty Vogel
Throughout the show, you got a lot of cool elements you wouldn't really get at a live show, most notably huge tonal changes and setpieces that combined into compelling visuals that would be harder, if not impossible, to pull off in a live venue.
"Mandy came up with really striking visuals for different chapters of the album and we thought with the right set design and lighting design we'd be able to get a really diverse set of looks to take viewers through the entire album," Matty Vogel, the show's director, said.
The sets, while deceptively simple at first glance, were masterworks of light and minimalist design. Large video screens and insane lighting cues made each song, each mood distinct and powerful.
"Honestly seeing all the sets and art after months and months of planning was really something special and took my breath away," Lee said.
One very real benefit of performing via livestream was not actually having to be live, which meant the creative team could really up the production value.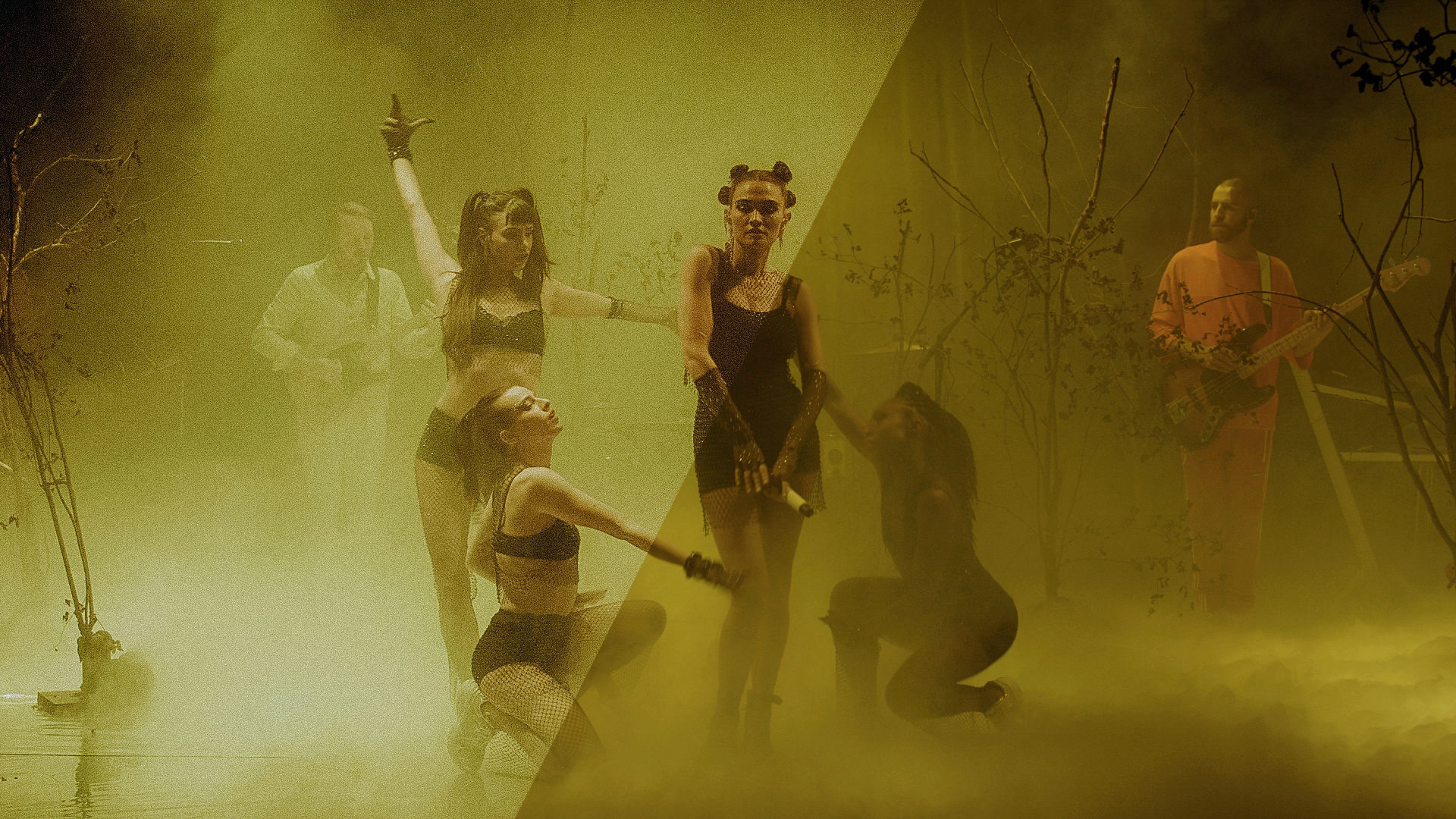 Photo: Matty Vogel
"This show was actually pre-recorded which was something that we decided on pretty [much] due to how much we'd have to compromise on, well, everything. We wanted to have distinctly different sets and in order to do that, we'd need 4x the gear, instruments, projectors, microphones, etc. We thought the best show that the band could give is one that felt like a fully immersive experience even if it wasn't live. And as an added factor, we were able to safely film in a window where COVID and lockdowns weren't as crazy as they are now," Vogel said.
Music fans have long accepted that "live" doesn't necessarily mean the show is happening right this second, but rather recorded live, which this one definitely was. Unlike a lot of livestreams, though, this one wasn't happening at a traditional music venue or studio.
"We were so lucky to shoot this whole thing at the Rochester Institute of Technology, who had a state-of-the-art film studio which was infinitely better than trying to film in a traditional venue. We really got to take advantage of the space in building out sets, not to mention we hired students to help us on the production," Vogel said.
Coronavirus has changed the way all of us experience music, and we're all looking to that day in the (hopefully near) future where we can go back to live shows. But there are definitely lessons to learn from putting on shows this way. Maybe we will see bands like MisterWives bringing ballerinas and live cello players on tour with them someday (yeah, both of those things happened in Superbloom Live Dream).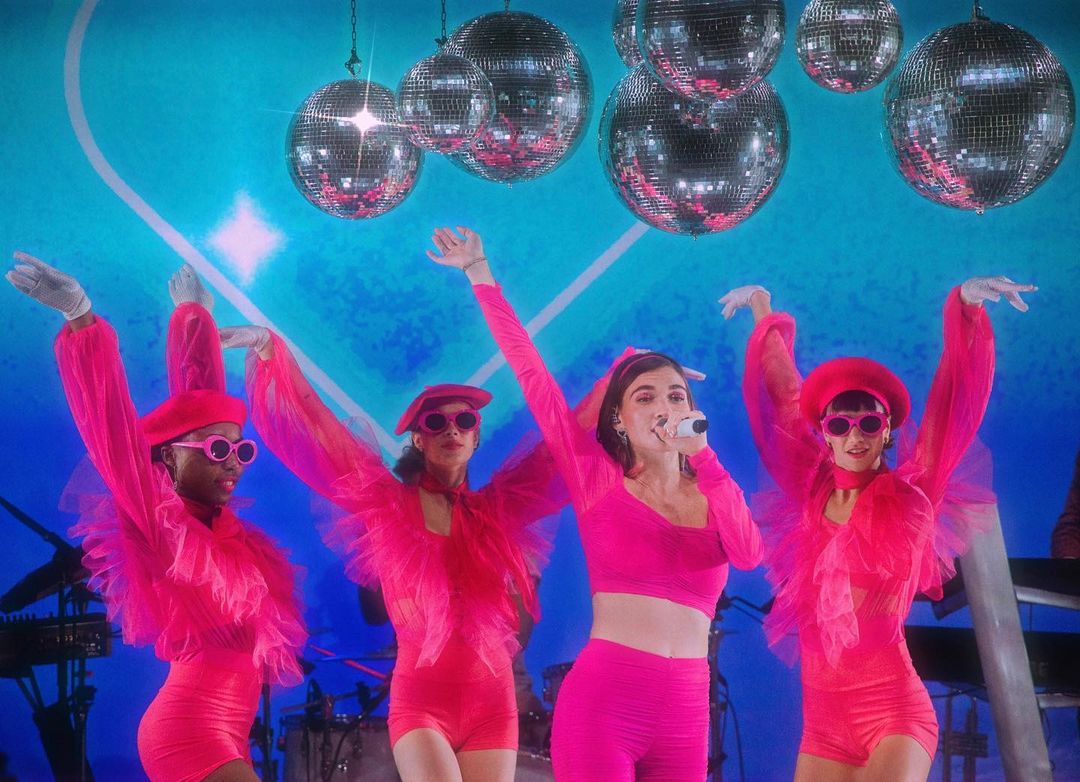 Photo: Trish Pickelhaupt
"I hope the band can bring as much of this stuff on the road as possible when touring is back," Vogel said.
It was a ton of work, but it paid off. The band sounded amazing (another benefit of being able to control every aspect of the environment), the visuals and the setpieces really worked to enhance the performance, and the creative team delivered an experience that you normally wouldn't get from a live show.
Live, in-person concerts aren't back yet but we can get a lot closer to the feeling a club show gives us than the stubborn skeptics think [read: me before this livestream].
It's hard to pick out a "best part" from what was honestly a fantastic show. But let's try.
"Literally just seeing live music again. I missed it so much and getting to share that experience with the band's crew and the team working on set was a total breath of fresh air and such a bright spot of 2020," Vogel said.