Most music fans dream of meeting their favorite bands at shows, and thanks to a new platform called veeps., it's now easier than ever. veeps. is your (literal) ticket into the world of meet & greets and exclusive swag.
Founder Sherry Saeedi has worked in artist management for ten years and trying to set up VIP experiences always frustrated her. "There was no organization for it," she says. "Event companies would bring their own crew out on tour who didn't really care about the band. The band's tour manager or merch manager would end up doing all the work." Thus, veeps. was born out of necessity. "It's something I would have killed for back in the day," she laughs.
When she came up with the idea for veeps., Saeedi took it to Benji Madden of Good Charlotte who was eager to see what it could do. Saeedi spent a year working with MDDN while the software was being built, then the website launched this February.
Just received a text from @benjimadden via @veepsofficial and now I'm crazy hyped to see what they're up to. @GoodCharlotte are something incredibly special, their new album is gonna blow some minds I'm telling you ????????

— Lauren Hanton (@LaurenHanton_x) August 17, 2018
"We're creating a platform so that artists can deliver extraordinary life experiences," Saeedi says. "This is the real, intimate connection that fans have always wanted and artists haven't really had the tools to deliver them."'
So how does it work? Bands sign up on the veeps. homepage. After a brief vetting process ("We just have to make sure you are who you say you are," Saeedi jokes), they're able to start creating their VIP experiences. The dashboard allows artists to specify dates, times, and venues, as well as prices and what's included in the packages—special merchandise or exclusive content. Unlike your standard ticketing platforms, there's full transparency: Artists are able to see all the numbers, from how many people have signed up per date to the total costs. The best part is that all the revenue goes directly to the artists—veeps. collects a 5% commission (compared to the 15-20% that other ticketing systems are used to taking) but as Saeedi points out, "The artists are the ones doing all the hard work—we just want to do what's right and give them the money they deserve."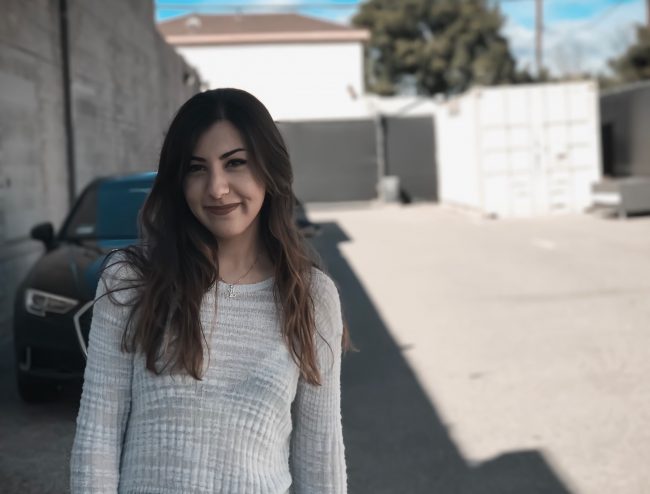 Credit: Sherry Saeedi
A unique element of veeps.—and one of Saeedi's favorite options—is the ability for artists to communicate with all the fans who purchase a VIP upgrade. "We want to make the whole day—or the whole tour—feel like a VIP experience," she says. "We're providing a tool where artists have free reign to share things they wouldn't normally." This communication tool lets the artist send out mass emails and texts whenever they want to. It can be as simple as a "thank you" once the tour is finished or content fans can't get anywhere else.
Case in point: A couple of weeks ago, Chase Atlantic "leaked" an unreleased song to their VIP list and "The internet exploded," laughs Saeedi. It's a fun way for the artists to stay connected to their fans and it gives fans the feeling of being in a secret club. The only thing they have to do is purchase a VIP upgrade through the veeps. site. From there, they're given a QR code to download on their phones which lets them into the venue for their VIP experience. All the bands have to do is use their smartphones to scan the QR codes—if internet access is a problem, they can save a spreadsheet with a list of their VIP guests.
my whole timeline is people reacting to the veeps text and I am no exception pic.twitter.com/vxqWNCIOHg

— Lexy⚡️ (@lexysheep) August 22, 2018
As of now, veeps. is working with 16 tours, 22 bands, and nearly 30,000 fans. Saeedi names Evan Rachel Wood, Pete Yorn, and Walk Off the Earth among MDDN clients like Waterparks and, of course, Good Charlotte. And this is just the beginning.
"veeps. is a piece of a much bigger idea," says Saeedi. "We started with something that people clearly needed a solution for. But we want a new home for music. Why don't we build a platform where everything for the artist can live? They can do chats here, they can do contests, they can sell VIP, they can have fan clubs…All your fans, stationed on one platform."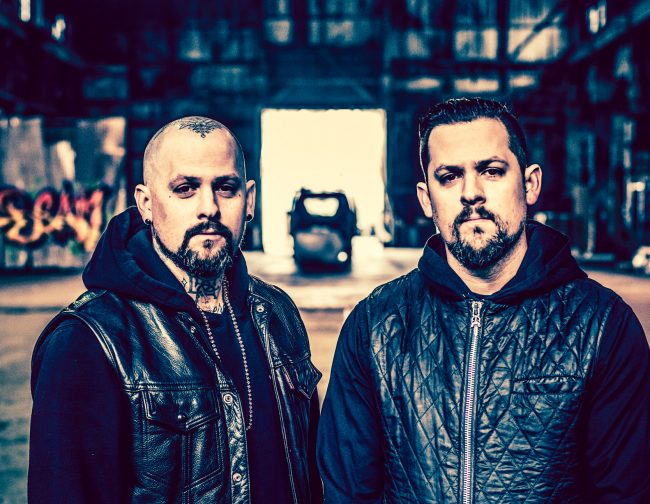 Saeedi is hopeful that veeps.— and the platform they're building around it—will become the new norm in a few years. Until then, tour tickets will be sold across the usual systems while veeps. handles VIP upgrades. "We have the best of both worlds," she says. "It's easy [to sign up], but you know it's fair because the artists just want to make sure they get what they deserve."
veeps. is about to change the way fans interact with their favorite artists and you won't want to miss a thing. Sign up now at veeps.com to stay up to date on all the latest VIP experiences.