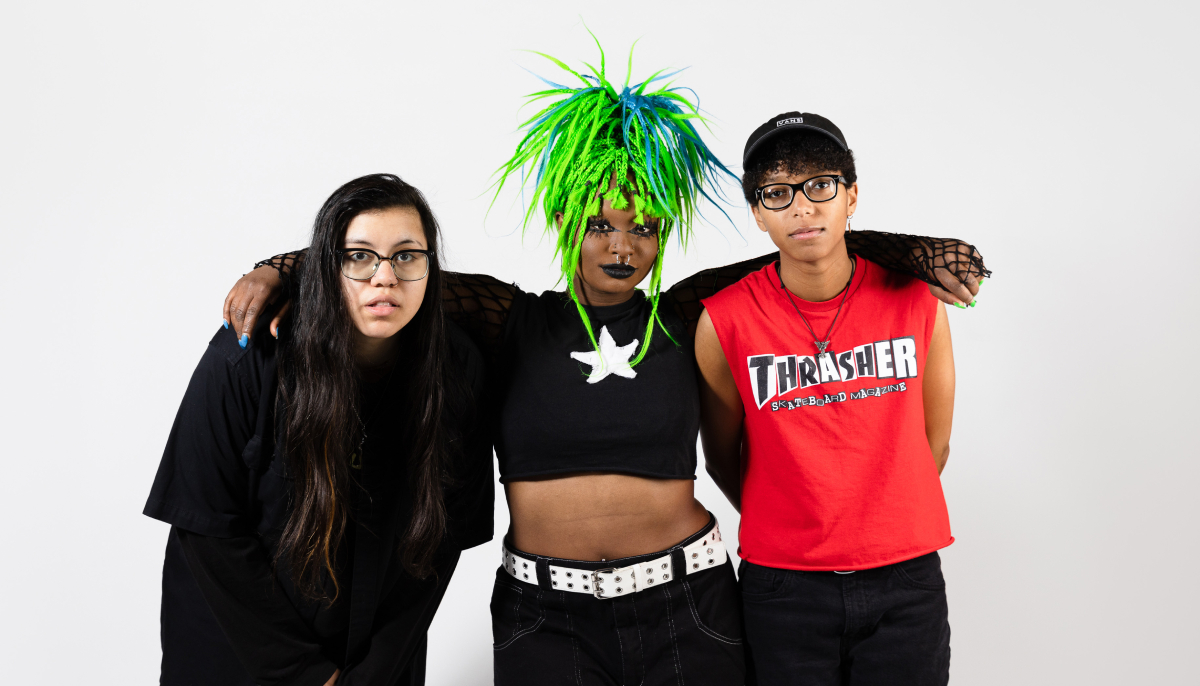 Meet Me @ The Altar have been non-stop in 2023. From releasing their long-awaited debut album Past // Present // Future to touring like it's going out of fashion, they have been putting their stamp on the scene in a big way. And there's even been time for guitarist Téa Campbell to get engaged. On top of all of that, they are now releasing a deluxe version of Past // Present // Future with some lovely extra tracks. There's a cover of "Take Me Away" from the Freaky Friday soundtrack. There's also the spiky "Give It Up". And now we have another big pop-punk anthem to get our teeth into in the form of "Strangers".
As well as being cool and confident in the face of naysayers, that doesn't mean that Meet Me @ The Altar don't feel self-doubt as well. And that is what "Strangers" focuses on. Against the backdrop of a early 00's soundtrack, the band deal with the anxieties that try and convince them they aren't doing as well as they think. It's a reminder to all of us that those voices aren't friends, or even real at all, and that we should push them away as soon as they appear. It's not always easy, but it's important.


Vocalist Edith Victoria had this to say about the song:
"'Strangers' wrestles with self-consciousness. It's about experiencing the nagging self-doubt that fuels imposter syndrome or accuses you of not being strong enough to endure what life has a tendency to throw at you. The song explores the sensation that you're missing out on being your true self and reaching your full potential because you can't shake the thought that you're not good enough. Sometimes I catch myself questioning how much further along I might be toward my goals if it weren't for anxiety and self-sabotage."

Meet Me @ The Altar are on the road with 5 Seconds Of Summer, which is an incredible sentence, isn't it? Here are the dates that are remaining on the tour.
Tour Dates:
Sept. 09 – The Woodlands, TX @ The Cynthia Woods Mitchell Pavillion
Sept. 10 – Irving, TX @ The Pavilion at Toyota Music Factory
Sept 13 – Phoenix, AZ @ Talking Stick Resort Amphitheatre
Sept. 14 – Inglewood, CA @ Kia Forum
Oct. 01 – Columbia, MD @ All Things Go *
*Festival appearance