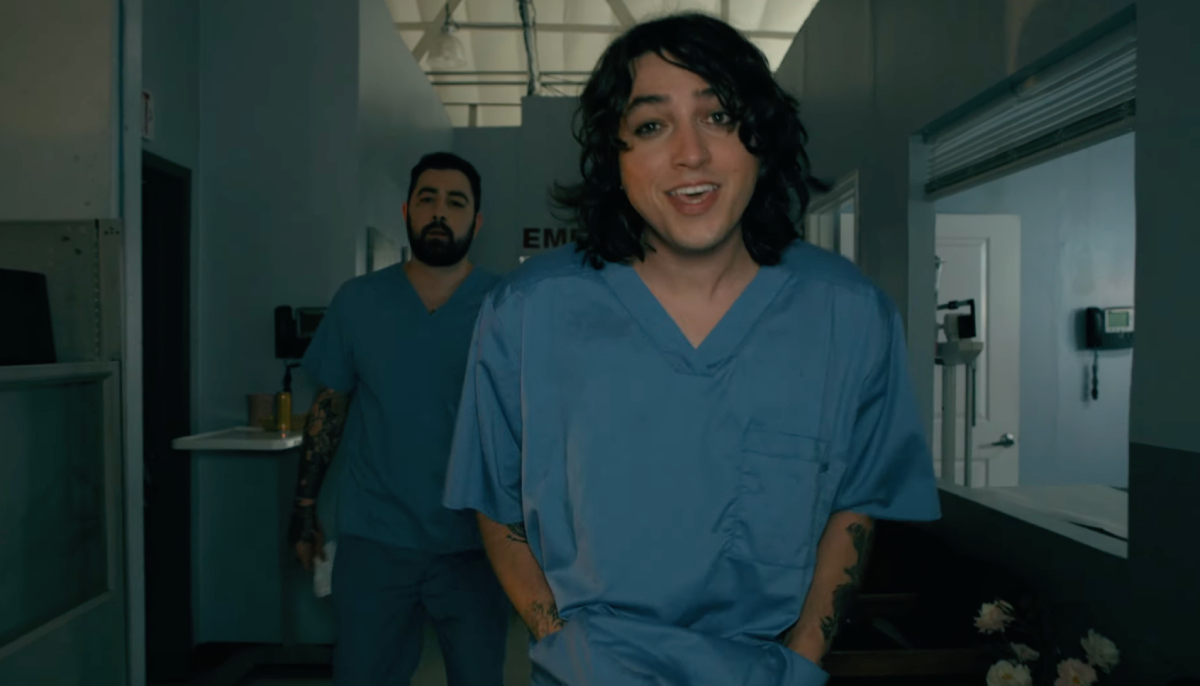 Loveless are back once more with another piece of world-beating brilliance. The band kicked off their 2023 campaign for domination with the excellent "I Hope I'm Not Sick" back in June. A track rooted in getting better and battling the demons, they've now shared another track that shows off another side. And, of course, it is yet another unmatched banger.

That song is "Drag Me Down", and is as catchy as Sin. With fluid melodies, colorful chords and plenty of full-bodied emotion and heart, it is Loveless down to a tee. Though according to vocalist Julian Comeau, it is a song all about imposter syndrome taking over. But the crux of it is that going through the harder parts of what the mind can conjure is better with someone you love and care for than on your own.
He elaborated with this beautifully sentimental explanation:
"[This song is about] how in my head I get with every relationship I've ever been in. I feel like I'm a hopeless romantic, but with my own struggles with anxiety and my perceptions of myself, I never feel like I'm enough for my partners. I always push people away and find a reason to leave, even with the people I love the most.
"Our songs don't often resolve, musically or lyrically, but it was a deliberate decision for this song," he continues. "There's a lot of hesitation in the lyrics, this feeling of being dragged down by my own imposter syndrome and finally realizing, at the apex of the song, that I'd rather face the down moments with you than without."
You can also check out "I Hope I'm Not Sick" below as well, just so you are fully up to date: