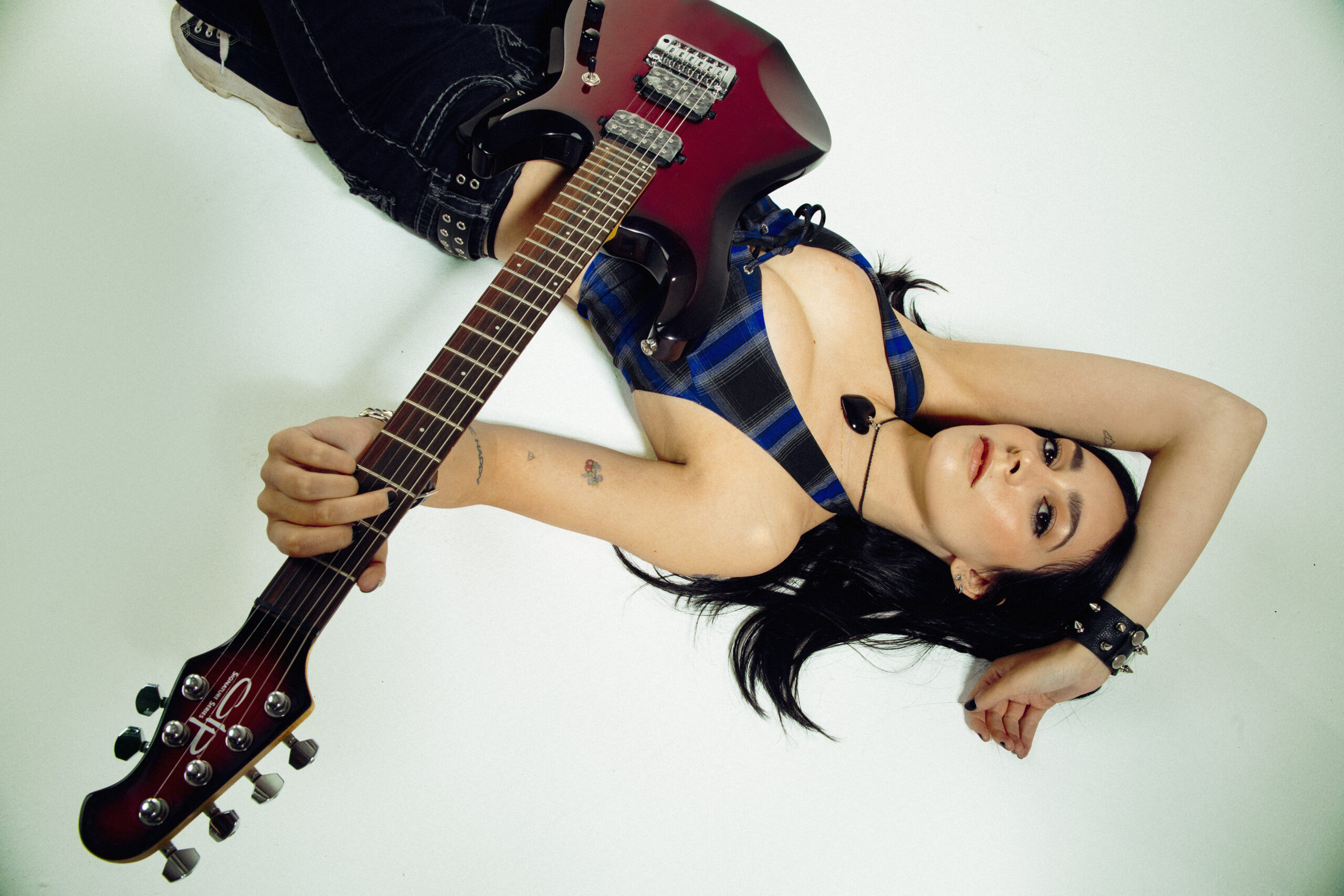 Overnight sensation LØLØ has revealed her gripping new anthem, "omg." The young artist's latest effort offers a raw and unfiltered look into her personal struggles while pulling no punches and providing a candid glimpse into some of her darkest moments. With its unapologetically vulnerable and rebellious tone, "omg" radiates genuine emotion and energy.
Opening the track with a gentle acoustic guitar, briefly reminiscent of Green Day's "Good Riddance (Time Of Your Life)," LØLØ demonstrates her ability to create a softer tone before hitting listeners with the juxtaposition of the rousing chorus. The interplay of the intricate instrumental support and the unsettling mental imagery portrayed by LØLØ's intrusive thoughts lays the groundwork for the track. "omg" erupts with vigorous guitar riffs and resonant percussion, leaving nothing in reserve.
WATCH: LØLØ on TikTok, Simple Plan & Throwing Up
"'omg' will be the first song released in my new era and I'm super stoked about it," LØLØ shares exclusively with idobi. "It goes from a singer-songwriter setting to screaming, to try to represent the constant different states of my brain. I think it's also really cool that it goes from two extremes because it shows the two sides of me, which I'm going to further explore in this next project. It's basically just a bunch of intrusive thoughts jumbled into a song, wondering if I will ever be enough, or ever be as cool as Green Day."
The accompanying music video features a mind-bending visual journey where LØLØ is transported through various alternate realities, creating an immersive and dreamlike atmosphere reminiscent of a pop-punk version of 'Everything Everywhere All At Once.' Check out the striking video for "omg" below.
Following her Slam Dunk Festival debut at the end of May, LØLØ will embark on an UK/EU tour alongside Sueco. You can check out LØLØ's scheduled tour dates and festival appearances below and grab tickets to see her live set here.
Tour Dates:
May 27—Leeds, UK @ Slam Dunk Festival
May 28—Leeds, UK @ Slam Dunk Festival
May 29—London, UK @ Underworld
May 31—Paris, FR @ La Maroquinerie
June 1—Antwerp, BE @ Trix Club
June 2—Cologne, DE @ Buergerhaus Stollwerck
June 3—Frankfurt, DE @ Zoom
June 5—Vienna, AT @ Flex
June 7—Munich, DE @ Strom
June 8—Berlin, DE @ Hole 44
June 10—Warsaw, PL @ Hydrozagadka
More on LØLØ:
Recently, LØLØ visited the idobi Studios in North Hollywood and had a chat with our very own Nick Major about various topics, including Avril Lavigne, her new track "omg," getting all up in her feelings, and much more! Check out the all-new interview below.