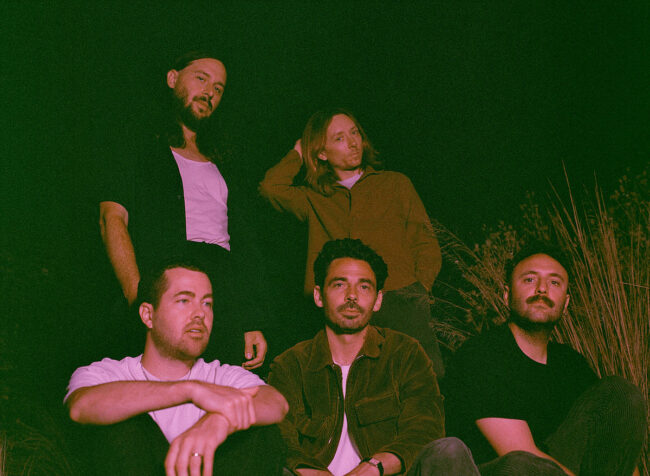 Los Angeles-based indie rock band, Local Natives have announced the release of their fifth studio album Time Will Wait For No One, due out July 7th via Loma Vista Recordings. This record will mark their first full-length effort since 2019's Violet Street. In celebration of the album announcement, the band has dropped a brand new track, "NYE" today. This single comes as the 4th teaser from the upcoming release, following "Hourglass", "Desert Snow", and "Just Before The Morning". Local Natives have also dropped an accompanying music video to the newest single along with a tour spanning from early August to late September.
Speaking on the new album, the band shares: "This record was made during a time of metamorphosis for us. Former selves melting away as some of us became fathers, endured periods of isolation, loss, and identity crisis. The highs and lows we were feeling at the same time were so extreme. There was a moment halfway through making the album, we played one of the most emotional concerts of our lives."
They continue: "A sold out show at the Greek Theater in LA, our first performance in almost two years, we didn't know if it would be our last. As individuals and as a band, we were on the verge of a collapse. Time flows on uncontrollably and change is relentless, and the people you love are the only constants. Out of that reckoning we dissolved everything down to start again, and had the most prolific period of songwriting in our history. This is the first chapter, Time Will Wait For No One."
Check out the album art, tracklist, music video and tour below! We've got it all! Pre-order the new album here.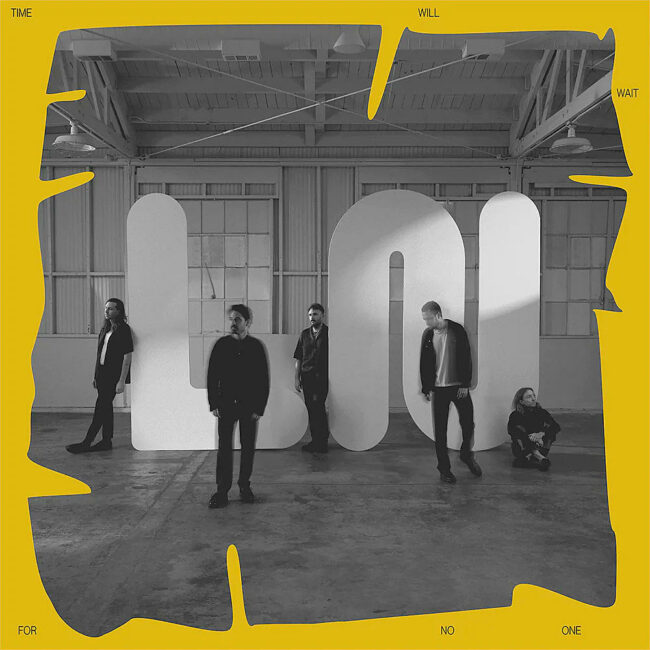 Time Will Wait For No One Tracklist:
Time Will Wait For No One
Just Before The Morning
Empty Mansions
Desert Snow
Paper Lanterns
Featherweight
Hourglass
Ava
NYE
Paradise
Check out their late summer tour dates below! Tickets go on sale Friday, May 12th at 10am local time and can be purchased here.
Aug. 1 – Los Angeles, CA – Ford Theater (Hummingbird 10th Ann. Show)
Aug. 2 – Los Angeles, CA – Ford Theater (Hummingbird 10th Ann. Show)
Aug. 18 – Minneapolis, MN – First Avenue^
Aug. 19 – Milwaukee, WI – Pabst Theater^
Aug. 20 – Detroit, MI – Majestic Theatre^
Aug. 22 – Boston, MA – House of Blues^
Aug. 24 – Washington, DC – 9:30 Club^
Aug. 25 – Washington, DC – 9:30 Club^
Aug. 26 – Pittsburgh, PA – Stage AE^
Aug. 27 – Philadelphia, PA – Franklin Music Hall^
Aug. 29 – New York, NY – Pier 17^
Sept. 8 – Chicago, IL – Riviera*
Sept. 9 – Cleveland, OH – House of Blues*
Sept. 11 – Columbus, OH – Newport Music Hall*
Sept. 12 – Nashville, TN – Marathon Music Works*
Sept. 13 – Atlanta, GA – Eastern*
Sept. 15 – Dallas, TX – House of Blues*
Sept. 16 – Austin, TX – Stubb's*
Sept. 17 – Tulsa, OK – Cain's Ballroom*
Sept. 19 – Phoenix, AZ – Van Buren*
Sept. 21 – Denver, CO – Mission Ballroom*
Sept. 22 – Salt Lake City, UT – Depot*
Sept. 23 – Bozeman, MT – The Elm*
Sept. 25 – Vancouver, BC – Vogue*
Sept. 26 – Seattle, WA – Paramount*
Sept. 27 – Portland, OR – Grand Lodge*
Sept. 28 – Oakland, CA – Fox Theater*
Sept. 30 – Del Mar, CA – The Sound*
^ w/ Annika Bennett
* w/ HalfNoise