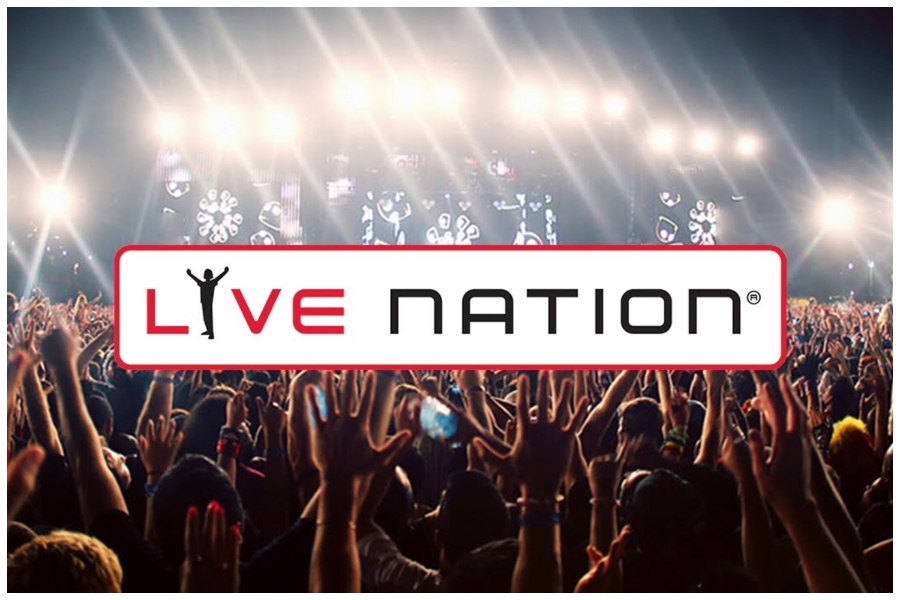 Your favorite touring artists and bands have a lot of expenses on the road. From merch cuts to van expenses, gas, and food—it can be challenging for up-and-coming acts to sustain themselves on longer treks due to financial strains. Now, Live Nation hopes to mitigate these struggles with its "On The Road Again" program.
Named after the iconic Willie Nelson song, Live Nation's new program aims to support bands and their crews by eliminating merch cuts, offering travel stipends to bands playing Live Nation venues, and bonuses to local tour promoters and behind-the-scenes staff who make the show happen. The large organization claims they will "deliver tens of millions of dollars in extra earnings to developing artists and crew."
"Touring is a crucial part of an artist's livelihood, and we understand travel costs take one of the biggest bites out of artists' nightly profits," a press release states. "By helping with these core expenses, we aim to make it easier for artists on the road so they can keep performing to their fans in more cities across the country."
In the company's announcement video, Willie Nelson shares his excitement for Live Nation's new program. "Touring is important to artists, so whatever we can do to help other artists, I think we should do it. This program will impact thousands of artists this year and help make touring a little bit easier," the singer-songwriter says.
Perhaps the most crucial component of this news is the elimination of merch cuts. At many Live Nation and independent venues across the country, bands must give staff a percentage of their sales from the night: an extra expense that takes its toll on artists who rely on those profits to get to the next show. These cuts can exceed 20% of a band's nightly sales, drastically decreasing profit margins and causing the artists to take money out of their pockets to make ends meet. This, combined with percentages given to managers, booking agents, and labels, could mean a band could lose more money than the tour was worth.
Punk-rocker Jeff Rosenstock spoke out about the significant impact that merch cuts make on artists of all sizes.
"The argument for the cut is 'Well, fucko, we give you a place to sell your merchandise,'" he begins. "By that logic, we should also be getting a cut of the bar for bringing hundreds to thousands of people and their cash to the venue that night. For the record, we're 100% down to give a merch cut any night we get a cut of the bar. But the thing that makes the most sense is that we don't take each other's money! We like each other, and we're working together and helping each other! It makes no sense that at the end of these killer shows where we're all having a nice time, someone who was our friend all night low-key robs us and goes, 'Have a safe trip to the next gig, buddies!!' That's fucking weird!!!"
Exposure is one thing, but highway robbery is another. "On The Road Again" ensures that bands performing at Live Nation clubs will no longer be asked for a merch cut. While many artists and bands within the industry are happy about this news, some promoters are cautious about celebrating. With these changes comes the possibility of independent venues losing funding or talent that would previously have performed in their rooms. It could also mean a monopoly on staff and crew members for these stages.
Mike Ziemer, founder of Furnace Fest and So What?! Music Festival shared his perspective via Facebook. "Live Nation just officially launched a campaign to knock out all their independent competitors under the guise of helping and supporting the smaller touring industry," he writes. "While I'm sure there are some people at [Live Nation] who truly believe what they're doing is going to help develop and grow young artists, the people at the top know exactly what they're doing; they're creating a monopolistic playing field that no one else can compete on. Interested to see how this plays out and if it really even changes anything in our small part of the touring world."
Fellow artists and bands: what do you think about this news? Let us know.