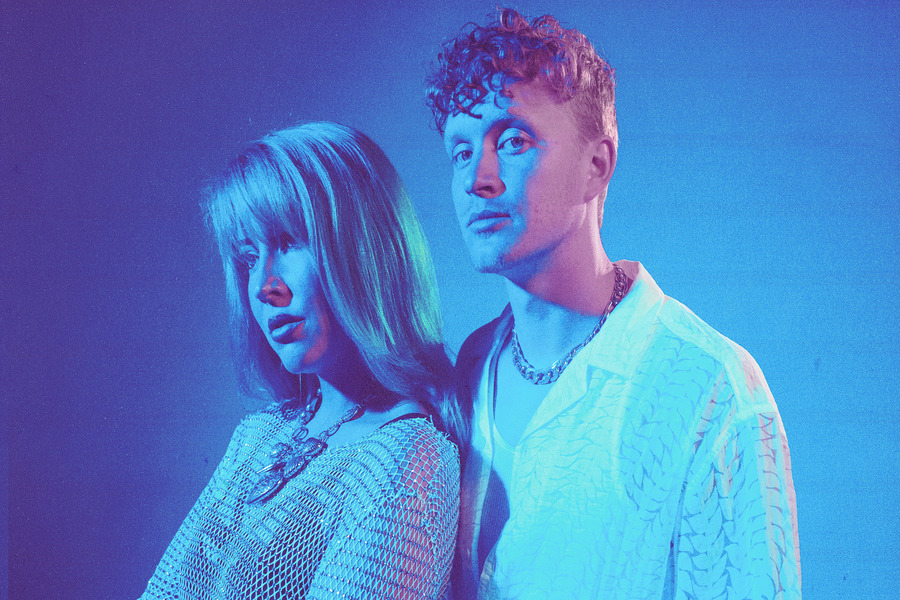 For the last few years, the Nashville rock scene has proven itself to be a powerful hub where the best artists and songwriters in the scene cross paths and make magic. Today is no exception, as Music City's very own Knox and Charlotte Sands have dropped an emotional new track, "We're Not In Love Anymore." 
Having worked together as writers alongside acts such as John Harvie and Arrows In Action, the single is the first that Knox and Charlotte Sands have both written and performed together. Sharing both sides of a fading relationship, the artists give their take on why and how their flame is burning out. The melancholic arrangement features electronic drums and a simple plucking guitar part that allows the lyrics to shine. When the bridge hits, Knox and Sands sing "You were the person I tell all my secrets/Now I can't tell how you feel." These two lines drive the message of the song home and resonate with both artists' fans. 
The lyric video for "We're Not In Love Anymore" is no exception. Both artists sing each word with intention and passion.
Since his viral TikTok hit "Sneakers," Knox has made a name for himself with his unique lyrics and indie-pop hooks. "We're Not In Love Anymore" follows the fan-favorite track "Not The 1975," which wittily references one of the biggest bands in the genre through Knox's fresh perspective. While he spends most of his time writing songs, the artist is looking forward to hitting the road again this fall with Nightly on their Wear Your Heart Out Tour.
"I'm 6 states away from home, and there's a thousand people in the audience that are singing the song that I wrote with my friends in my bedroom," he says. "And that's when it gets you when you see people connecting to something that I made with my best friends. It's the most unreal feeling in the world."
The tour starts October 5 in Austin, TX, and ends November 16 in Nashville, TN. Check out the dates below and grab your tickets here. 
Tour Dates:
Oct. 5—Austin, TX @ Scoot Inn
Oct. 6—Dallas, TX @ The Studio At The Factory
Oct. 7—Houston, TX @ The Ballroom At Warehouse Live
Oct. 11—Phoenix, AZ @ Crescent Ballroom
Oct. 12—San Diego, CA @ Music Box
Oct. 13—Los Angeles, CA @ Fonda Theatre
Oct. 15—San Francisco, CA @ August Hall
Oct. 17—Portland, OR @ Wonder Ballroom
Oct. 18—Seattle, WA @ Neumos
Oct. 20—Salt Lake City, UT @ The Depot
Oct. 21—Englewood, CO @ Gothic Theatre
Oct. 24—Philadelphia, PA @ Ukie Club
Oct. 25—Minneapolis, MN @ Varsity Theater
Oct. 26—Columbus, OH @ Newport Music Hall
Nov. 7—Boston, MA @ Paradise Rock Club
Nov. 9—New York, NY @ Racket
Nov. 11—Washington, DC @ 9:30 Club
Nov. 12—Philadelphia, PA @ Brooklyn Bowl
Nov. 14—Charlotte, NC @ The Underground
Nov. 15—Atlanta, GA @ Center Stage
Nov. 16—Nashville, TN @ Brooklyn Bowl