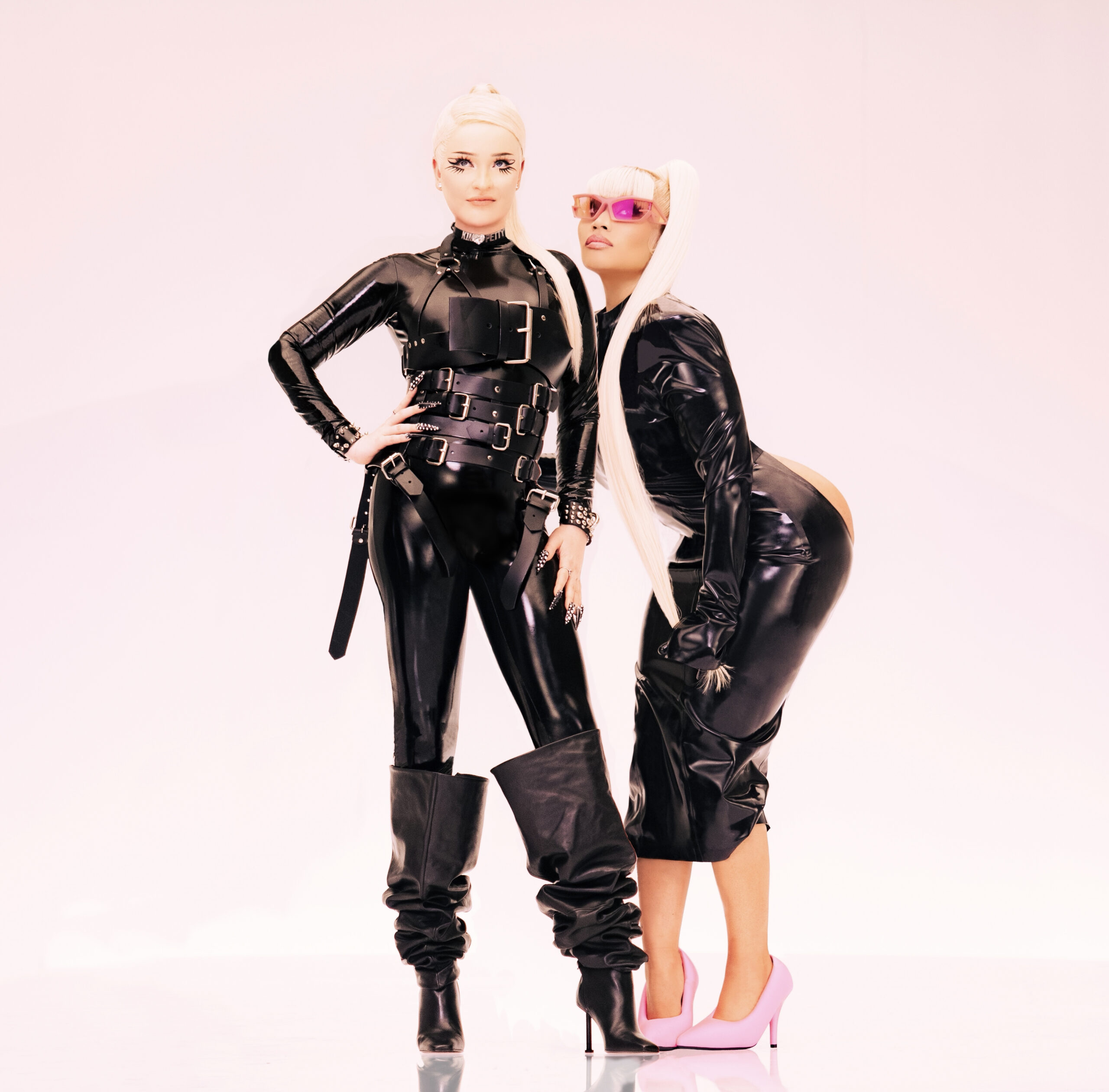 Grammy-winning pop icon Kim Petras has dropped her first single, "Alone," since her monumental win at the 65th Annual Grammy Awards in February. Taking home the award for best Pop Duo/Group Performance with Sam Smith for their collaborative track "Unholy," Petras was the first trans artist to win a major category at the Grammy's and the second trans artist to win a Grammy ever. Now, she has unleashed her dance-worthy "Alone" featuring the iconic rapper, Nicki Minaj. 
This is the duo we never knew we needed. Petras showcases her beautiful voice over the well-known sample "Better Off Alone" by Alice Deejay. Petras and Minaj have been singing each other's praises for some time now and have both been teasing a collaboration for weeks now, even dropping snippets of "Alone" on social media. The power couple absolutely delivered. With Petras' radiant vocals and Minaj's fast-paced and powerful verse, we can all say with ease it was well worth the wait.
Recent interviews have stated that Petras will be releasing a new album this summer. With "brrr" released earlier this year, we're anticipating that both singles will make their way on to a full-length album before the end of this year.
While Petras has yet to announce any official touring dates, she is gearing up for a special performace at the annual Governor's Ball in New York City during PRIDE Month in June and will also appear at Life Is Beautiful in Las Vegas and The Town in São Paulo, Brazil this September.