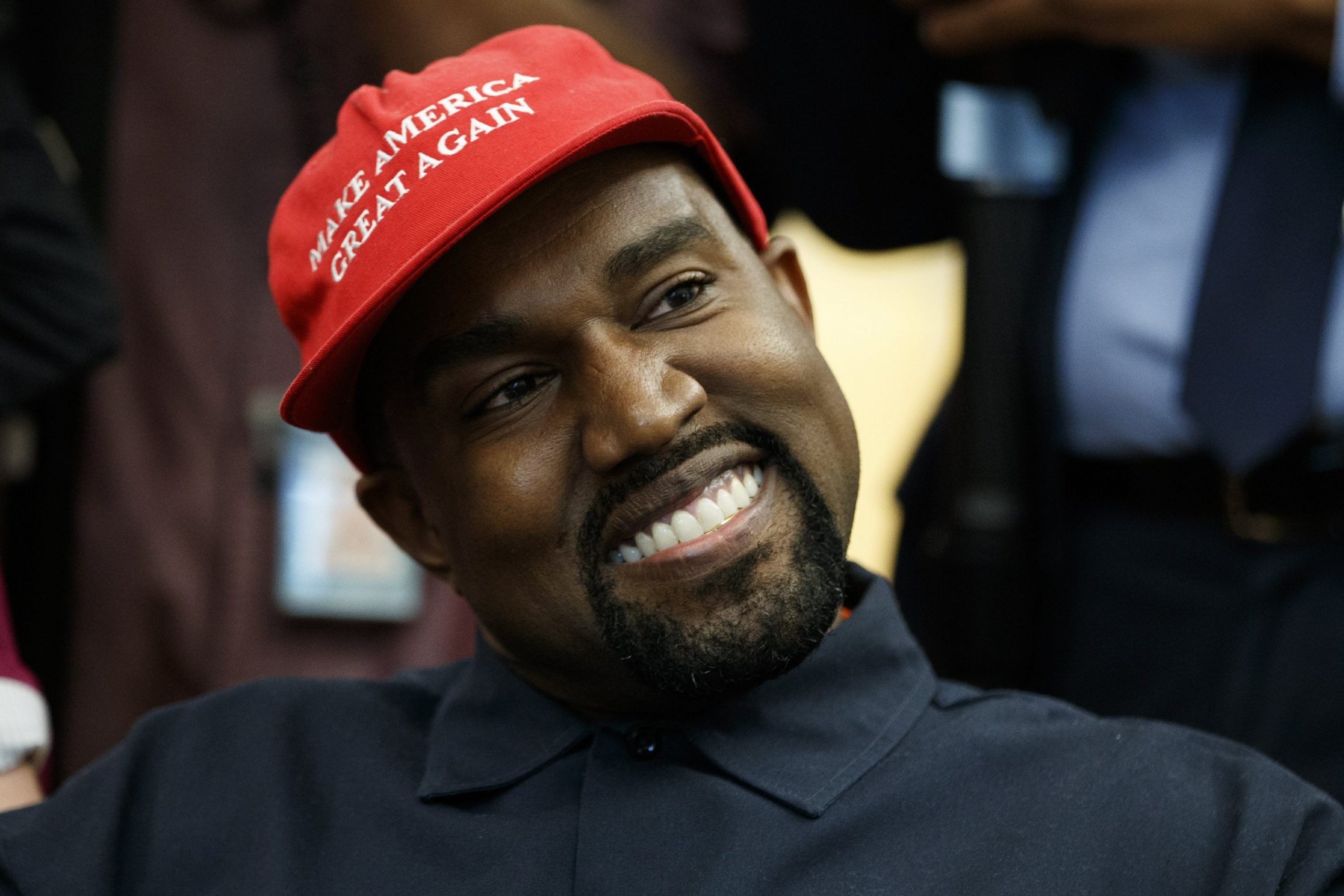 Can we just take a second to say…what is happening?! On July 4th we saw Kanye West take to Twitter to announce his Presidential candidacy. He has gone on social media rants before and they have often been alarming and disheartening.
We must now realize the promise of America by trusting God, unifying our vision and building our future. I am running for president of the United States ????????! #2020VISION

— ye (@kanyewest) July 5, 2020
In the past, we have seen his support for Donald Trump and watched him sport a "Make America Great Again" hat. He's communicated with Trump in the past to get A$AP Rocky out of jail. His wife, Kim Kardashian, has met with Trump to work on criminal justice reform. While it's great to use your platform to help others, their seemingly friendly relationship is a problem for anyone trying to take the government seriously.
West did an interview with Forbes that did not comfort anyone in terms of his ability to be a good President. He said that he would be running in the Republican spot if Trump backed down, in the Independent spot if he did not, that he thought Coronavirus vaccines were the "mark of the the beast," and that he has never voted before in his life.
Since then, it was revealed that West received 2% of the vote in a presidential poll performed by Redfield & Wilton Strategies. It was then said by his campaign manager in an interview with the Intelligencer that he would be dropping out because he had joined too late to be in the running. However, according to TMZ, on July 15th he filed with the Federal Election Commission with the intent to run for President under the BDY Party…which stands for the Birthday Day Party.
This all sounds silly (and it is) but we need to acknowledge the danger in this sort of recklessness. A vote for Kanye takes away the vote for a real candidate that can make the changes that are so obviously necessary in this country. 2020 has only proven that we need a shift in leadership more than ever. Now is not the time to play the game that Kanye wants us to play. We've seen an incompetent celebrity mess around and get elected. Please don't let history repeat itself.