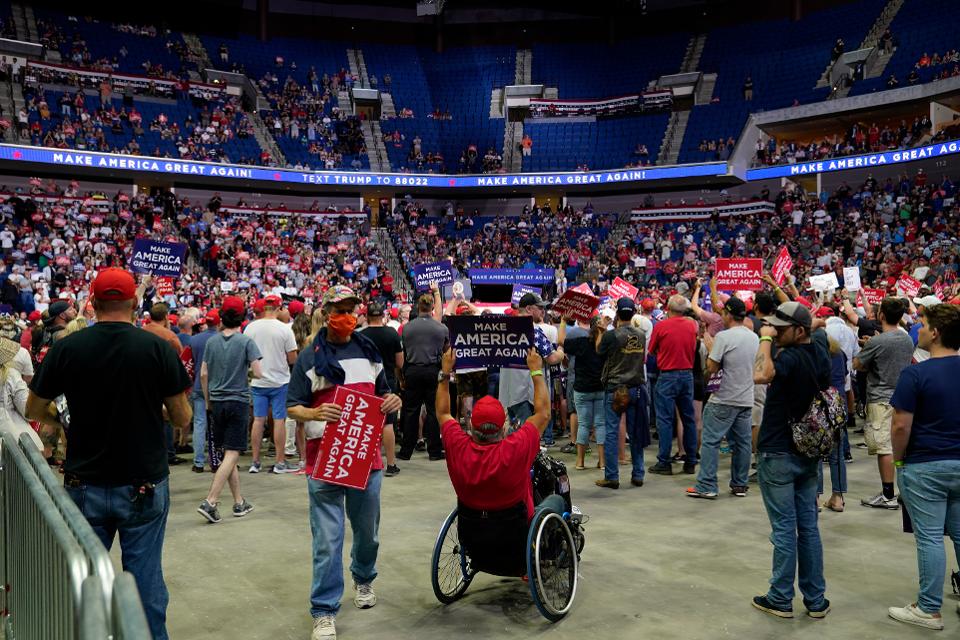 Last Monday Donald Trump's campaign manager, Brad Parscale, confidently said that Trump's rally in Tulsa, Oklahoma had a million ticket reservations. The event was held in the Bank of America center, which seats 19,000 people. They had set up a second outdoor location to hold overflow. However, a mere 6,200 people showed up, causing them to cancel the second location. Who do we have to thank? TikTok and K-pop stans.
After Trump announced his rally, Mary Jo Laupp (or TikTok Grandma) got on the platform to suggest to users that they should reserve two tickets to keep other people from attending. She said in an interview with CNN that this wasn't a prank – it was a protest.
K-pop stans and other TikTok users took this suggestion and ran with it. They spread the word, helped TikTok grandma go viral, and the power was in the results.
Of course, Parscale denies that this method did anything to effect Trump's rally. Instead, he is promoting the idea that the media people were afraid to come out because of protesting.
June 21, 2020
We should be encouraged and motivated by this act of protesting. This is a reminder that teenagers were able to make a difference by taking 2 minutes out of their day to share a post and reserve a couple of tickets online. They are out there pissing off politicians. No one should feel like they can't change things. We all have something to offer and we need to use it.