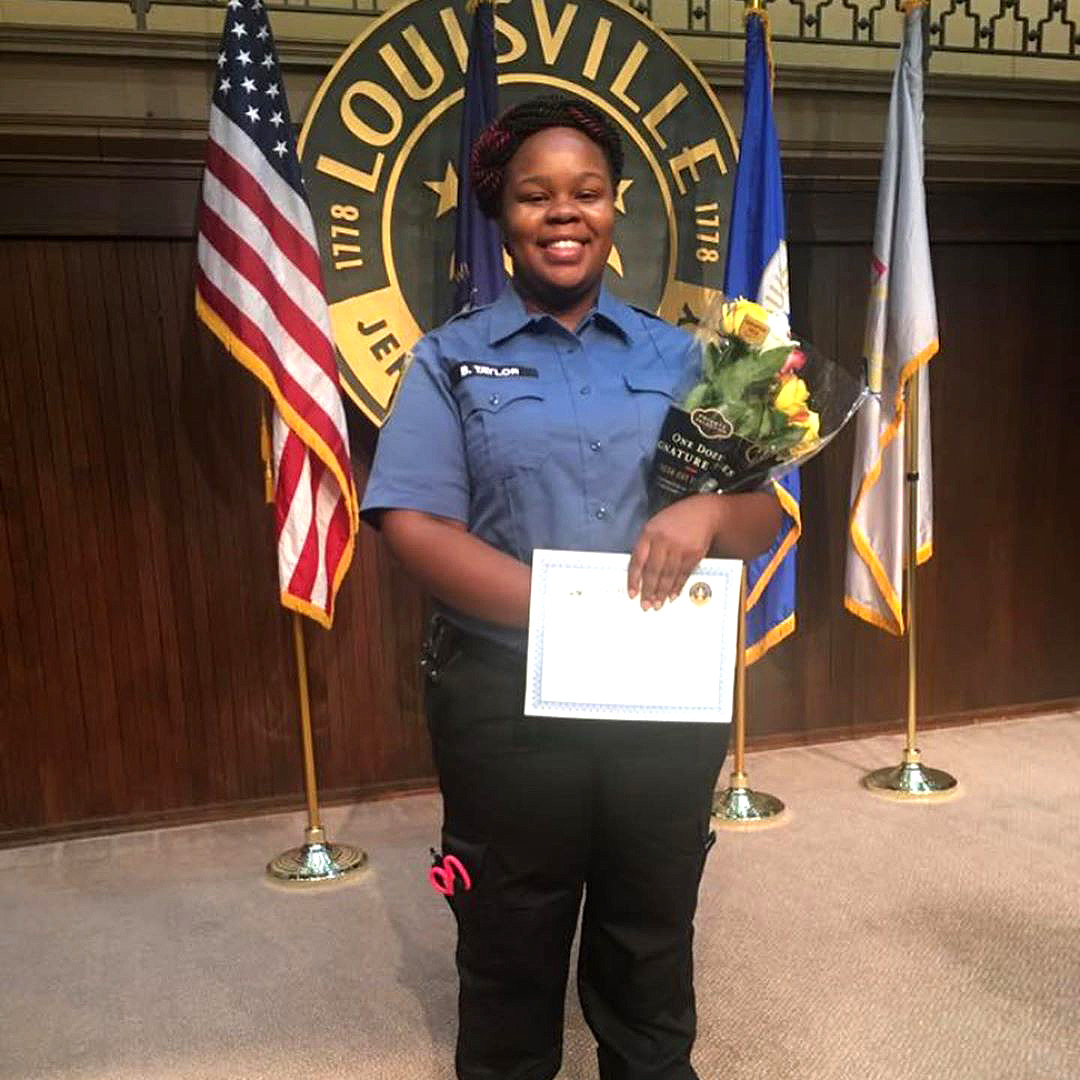 Breonna Taylor was a 26 year old from Louisville, Kentucky who worked as an award-winning EMT. On March 13th she was in her bed when she was shot eight times and killed by police officers who broke in. According to The New York Times, the cops entered with a "no-knock warrant", were not in uniform, and performed a drug raid even though their actual suspect was already in custody at the time.
Taylor's boyfriend, Kenneth Walker, was there with her and shot at the police in self defense after thinking they were intruders breaking into their home. The police proceeded to fire at least 20 times, which led to Taylor's death.
Walker called 911, still confused about what had just happened. He was arrested on assault and attempted murder due to the fact that he had shot one of the officers in the leg. However the officers involved—Jonathan Mattingly, Brett Hankison, and Myles Cosgrove—walked away free.
Since then, the charges against Walker have been dropped and he has been released. Taylor's family has filed a wrongful death lawsuit and the FBI opened up an investigation into the officers involved on May 21st—two months after she was killed. However, these officers are still free and have only been put on administrative leave.
Today would have been Breonna Taylor's 27th birthday. She had hopes of going back to school in the fall to be a nurse. She was an essential worker, helping others in the middle of the Coronavirus pandemic. Her mother told The Cut, "So many people are heartbroken. We're not ready to even try to live".
When you're 27, you're supposed to have the whole world in front of you. You're supposed to have decades left to go after the things you're passionate about. At 27, you feel like your life is just now truly beginning. The reality of the situation is that if you're white and 27, the thought of being shot by the police in your home doesn't even cross your mind. However, people in the black community have to live their lives hoping they are never in the wrong place at the wrong time. When the "wrong" place could possibly be your own home, how do you ever feel secure?
For Breonna Taylor's birthday, we encourage you to honor her in any way you're able. Click here to donate, sign petitions, and do what you can to support Breonna's family and help get the officers responsible for her death arrested.
Click here for the: