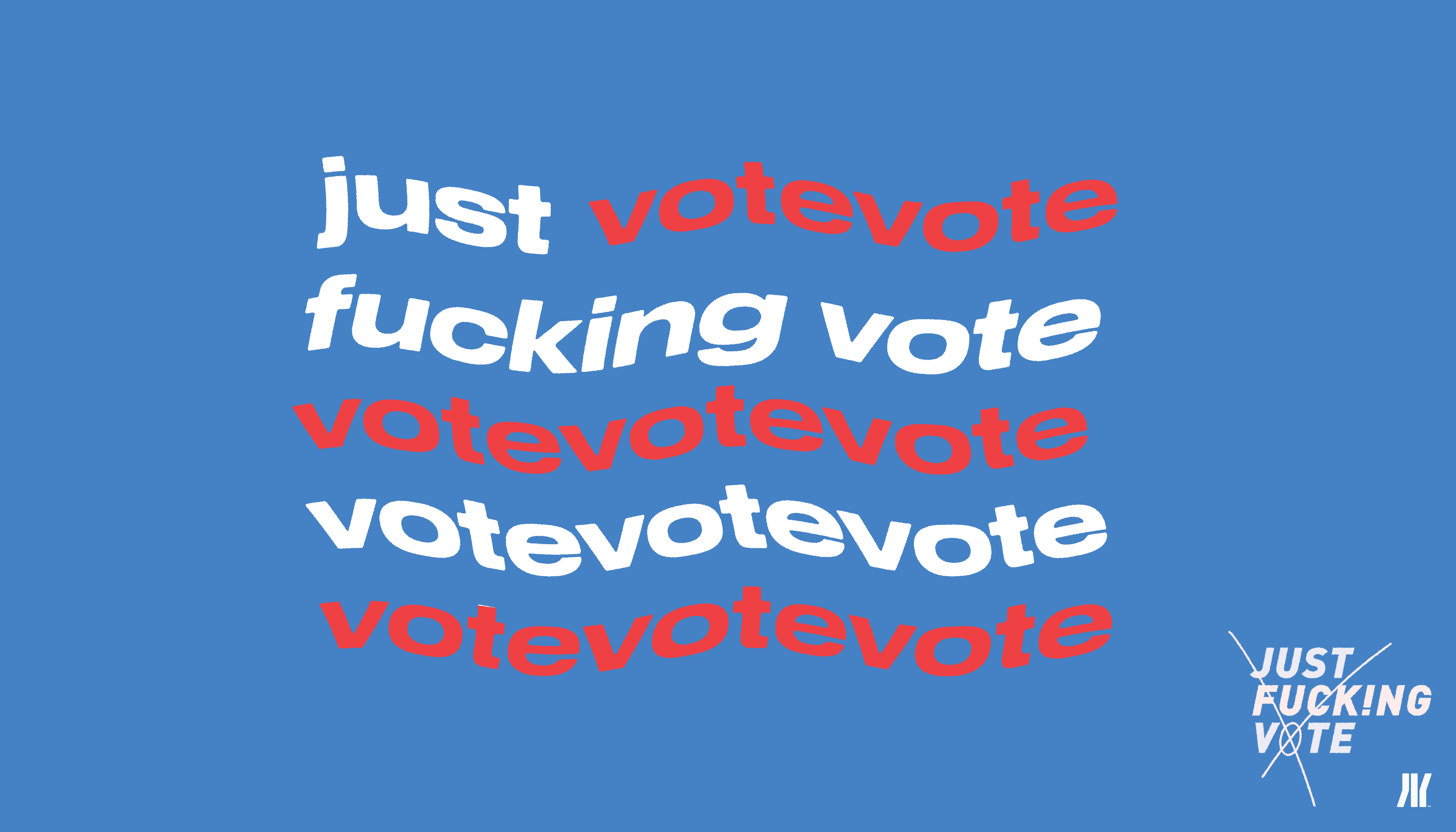 Let's start by stating the obvious: We need change. Sometimes we look around and see all of the chaos and wonder what we can do. Luckily for us, it's an election year and voting is where our power lies. It's where we can take our fire and desire for change and push towards something better. idobi is passionate about making sure everyone is informed and ready to make that change happen come November. Which is why we are hyped to announce our Just Fuck!ng Vote initiative.

From now until November, catch video PSAs from idobi hosts as well as your favorite artists + industry insiders AND hear them on all three of our radio stations. These PSAs will give you the information and tools you need to decide which candidates you believe are best suited to lead our country. Plus we'll roll out editorial coverage on idobi.com to lay down all the facts and feature some candidates we believe are Punk AF. (And don't forget to collect our Politician Playing Cards!)

We'll cover candidates from all parties without any beating around the bush. You can see what policies you'll be voting for without the bias from either side. You decide what is good and what is bad. No bullshit. Because the thing is, we get it. There are so many options that it can get overwhelming. That's why we'll be laying all the info out for you, plain and simple. Stay tuned to hear from our artist + industry friends along with idobi's hosts + staff as we gear up for November.

Get informed, decide where you stand, and Just Fuck!ng Vote.
Head over to vote.org to check your voter registration, get an absentee ballot, and set up election reminders