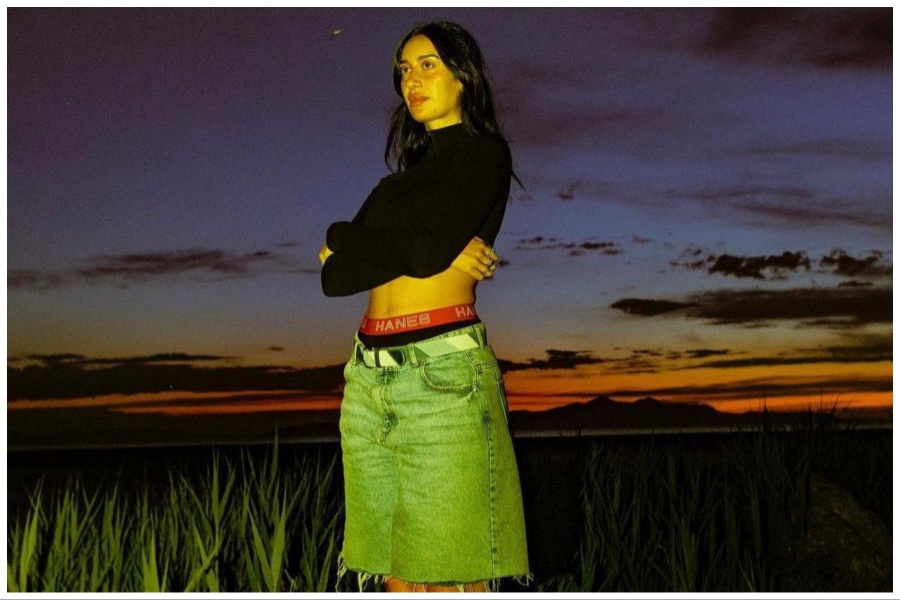 Alt-pop sensation Julia Wolf has unveiled her mesmerizing new single, "Wishbone," marking her eagerly awaited return after the successful release of her debut full-length album, Good Thing We Stayed, in January 2023. Leaning into her darker, alternative roots, "Wishbone" showcases the formidable guitar craftsmanship and production prowess of Scro. Together, the duo emerges with a sonic masterpiece that seamlessly melds haunting melodies with raw, visceral energy, leaving listeners entranced and exhilarated.
In the anticipation leading up to the release, Wolf has been tantalizing her audience with audio glimpses of her latest single, cleverly interwoven with visual snippets from iconic mid-2000s films and TV series, such as 'Twilight' and CW's 'The Vampire Diaries.' The track exudes nostalgia, and Wolf effortlessly captures that sentiment, creating a seamless fusion of past and present in her music.
With its haunting melody, immersive guitar work, and Wolf's captivating vocal delivery, "Wishbone" conjures the same essence of longing and mystique that serves as the primary narrative in both 'Twilight' and 'The Vampire Diaries.' The song's brooding atmosphere and profound emotional depth are reminiscent of the moody romance and perilous allure depicted in both vampire-themed franchises.
Wolf's lyrical finesse across "Wishbone" adds another poignant connection with the 'Twilight' series. The lyrics weave a narrative of love and desire that echoes the complex relationships and iconic love triangle involving Bella Swan, Edward Cullen, and Jacob Black. Lines such as, "Stripped down to my bra then I jumped/Water lit me up with goosebumps/Swam 'til my hands had no meaning," bring to mind Bella's adrenaline-fueled plunge off a cliff into a body of water—a pivotal moment in the franchise's second installment, 'New Moon,' as she seeks to summon Edward's haunting presence after he's abandoned her in the beginning of the film. The song, in its entirety, captures the passionate yet often tumultuous love affairs depicted in the series, creating a powerful musical echo of the emotional turmoil and intensity that define the 'Twilight' saga.
While "Wishbone" undeniably resounds with nostalgia, it also serves as a testament to Wolf's artistic evolution since her album release earlier in the year. In this track, her vocals exude a newfound sense of confidence and vulnerability, reflecting the remarkable growth she has experienced as an artist.