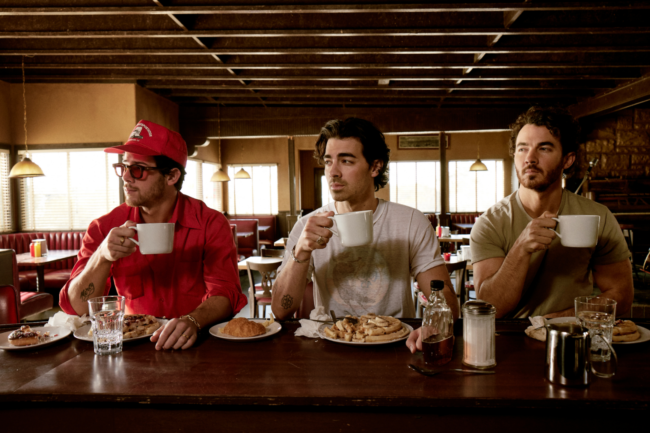 Jonas Brothers have released "Waffle House", the second single from their forthcoming full-length, THE ALBUM, due May 12th via Republic Records. Waffle House is a southern staple in the United States. Whether you've stumbled there on a drunken night after a college football game, met up with friends to debrief a late-night breakup, or found yourself sipping a coffee to cure a hangover, you know the spot well. The restaurant has recently become somewhat of a meme. With videos circulating of disgruntled patrons and employees going viral and a Saturday Night Live skit featuring Jenna Ortega, Waffle House has quite the reputation. However, the Jo Bros view it a little differently.
They shared in a statement: "Growing up, we would go to Waffle House after shows, and it became our sanctuary. It was the place we dreamt up ideas, the place where we worked through our problems together, and the place where we finally realized we could find our way through anything as long as we came together."
The band of brothers has certainly had their ups and downs over the years. This song is an ode to their bond, and how they have managed to overcomes their differences more than once. They sing "We never knew how to be perfect, but we always knew it would work", and "That's why some nights, we tried to kill each other but you know it's always love". It's clear that the boys know they can make it through anything. Check out the official lyric video below and pre-order the new album here.