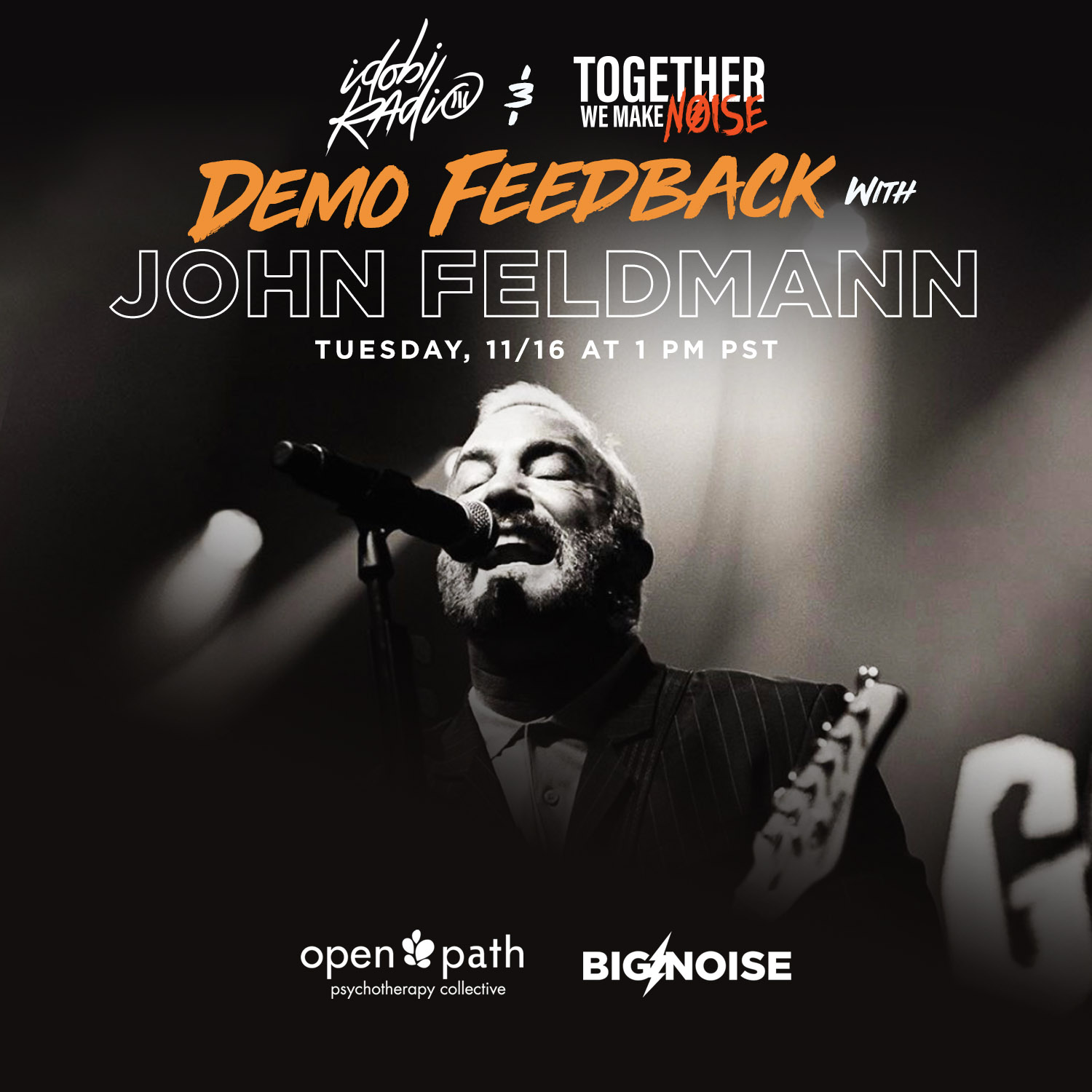 Hey artists: Want your song about mental health to get feedback from John Feldmann AND to be played on idobi Radio? If your hands shot straight up in the air, this one is for you. idobi is partnering with Together We Make Noise for a mental health edition of a John Feldmann Feedback Session in order to raise funds for Open Path, the mental health organization.
That's right, on Tuesday, November 16 at 1pm PST, John Feldmann will take over the idobi Radio x Big Noise Instagrams to provide LIVE feedback on his favorite submissions of mental health-related tracks! To make it even sweeter, your song will be played on idobi Radio AND you'll be featured in an idobi Tour de Session performance. And it's all for a great cause! How cool is that?
Submit your song about or inspired by mental health by November 8 for your chance to win:
A place on the idobi Radio airwaves in Heavy Rotation
An idobi Tour de Session performance
Live feedback from John Feldmann on the Big Noise x idobi Instagram accounts
—
You ready? Here's how to enter:
>>> Submit your demo here by November 8 <<<
DON'T FORGET to briefly explain how your track is related to mental health when you email.
ONLY SONGS that are related to mental health will be accepted. This could be lyrically, inspired by, etc.
Please be available to join the LIVE on Instagram if your demo is selected.
—
Head to @idobiRadio x @BigNoise on IG on Tuesday, 11/16 at 1pm PT
for a Demo Feedback Session with John Feldmann!