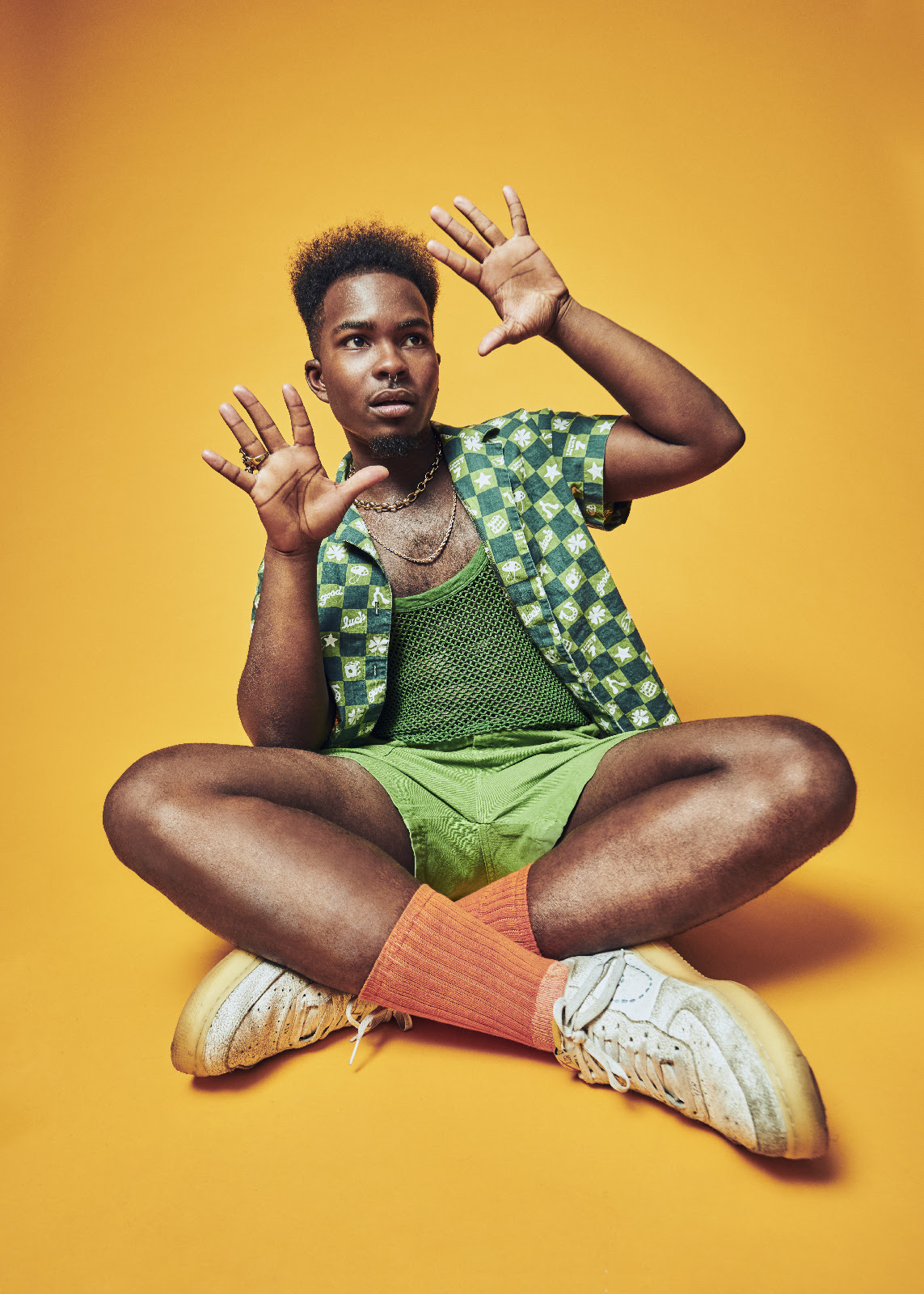 The Brooklyn-based math rock connoisseur, Jhariah has released their highly-anticipated new song, "RISK, RISK, RISK!" today. Sonically, this track is a HELL of a song. It is rare for an up-and-coming artist to successfully blend so many different soundscapes and influences into one track, but Jhariah does it and does it perfectly. It is glaringly obvious that they are making a big splash into the alternative rock scene, and this new song cements their place at the table. Alternative rock is a severe understatement though. There is not a box that Jhariah can be put into. They impressively fuse dance-punk, emo, prog-rock and hardcore with hip-hop, Latin pop, and more. It is truly unique. You'll find yourself immersed in a new world listening to their music, especially this new song.
"I wrote this song about desperately wanting to live up to my potential." Jhariah shares. "The initial idea came to me in March of 2021, right before I moved out of my parent's house for the first time. I remember just feeling so sick of being in my comfort zone that it became unbearable. I had these larger-than-life goals for myself and my music, and I could see them so vividly, but I still couldn't help but tread cautiously."
They started to think that they were trying to accomplish the nearly impossible, and knew they needed to have complete faith in themself. They can't be afraid, because no one reaches great heights by playing it safe. Jhariah made a promise to bet on themself more.
They continue to explain, "The lyrics were written throughout these last 2 years of supporting myself and keeping that promise to myself. I can't say things always go perfectly, but believing in myself has been worth the risk every single time, without fail. The verse at the end of the song was the last section I wrote. It took 2 years of treating this song as my mantra to be able to come back and say 'Hey, I'm kind of unstoppable. There's nothing you can throw at me that I can't turn into something spectacular. I dare you to try.'"
Jhariah is set to embark on a tour supporting Pinkshift, with Pollyanna this fall. See below for the full list of dates they will appear on, and grab your ticket here!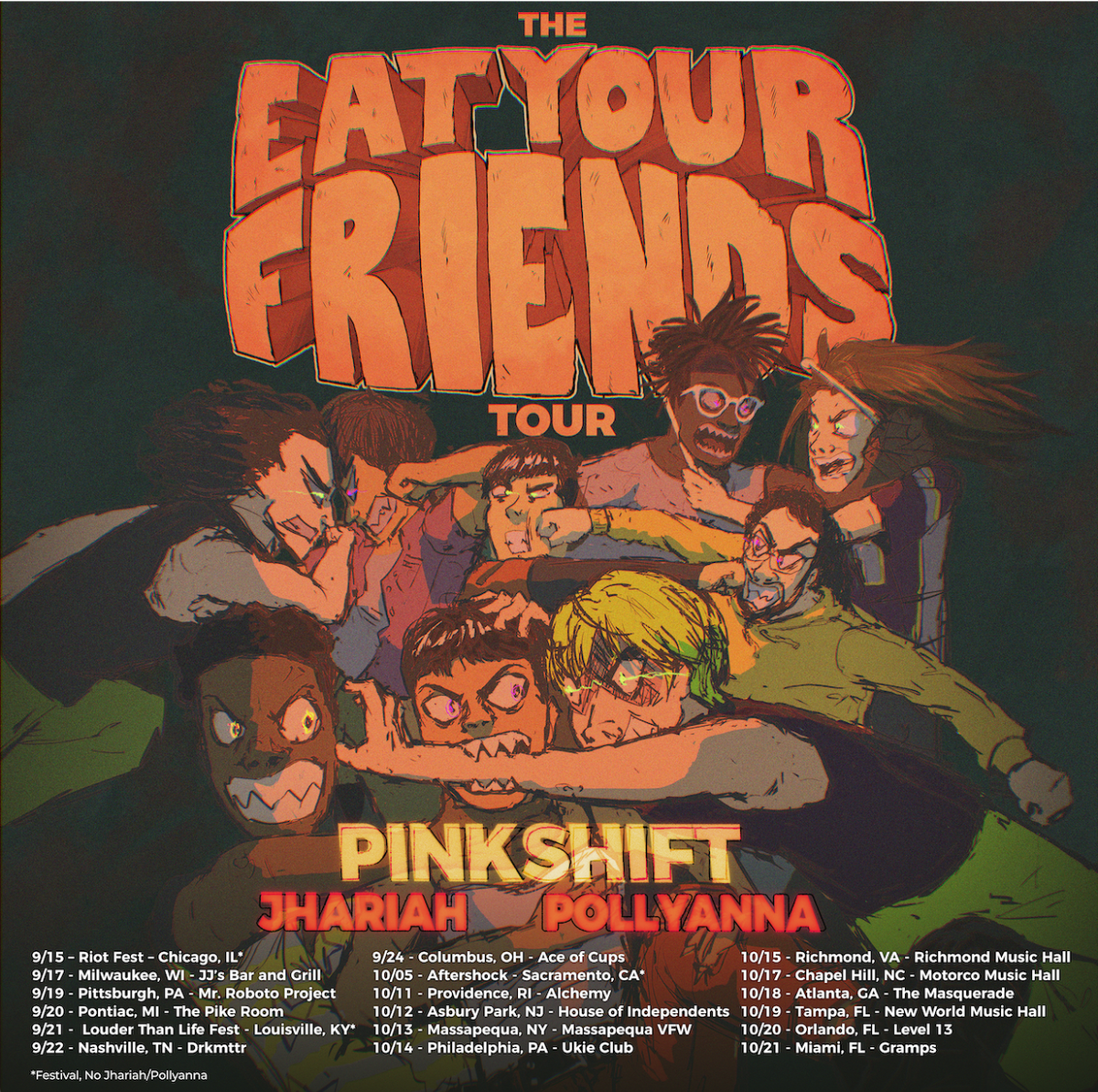 Jharaih Upcoming Shows:
Sept. 17 – Milwaukee, WI @ JJ's Bar and Grill
Sept. 19 – Pittsburgh, PA @ Mr. Robots Project
Sept. 20 – Pontiac, MI @ The Pike Room
Sept. 22 – Nashville, TN @ Drkmttr
Sept. 24 – Columbus, OH @ Ace of Cups
Oct. 11 – Providence, RI @ Alchemy
Oct. 12 – Asbury Park, NJ @ House of Independents
Oct. 13 – Massapequa, NY @ Massapequa VFW
Oct. 14 – Philadelphia, PA @ Ukie Club
Oct. 15 – Richmond, VA @ Richmond Music Hall
Oct. 17 – Chapel Hill, NC @ Motorco Music Hall
Oct. 18 – Atlanta, GA @ The Masquerade
Oct. 19 – Tampa, FL @ New World Music Hall
Oct. 20 – Orlando, FL @ Level 13
Oct. 21 – Miami, FL @ Gramps