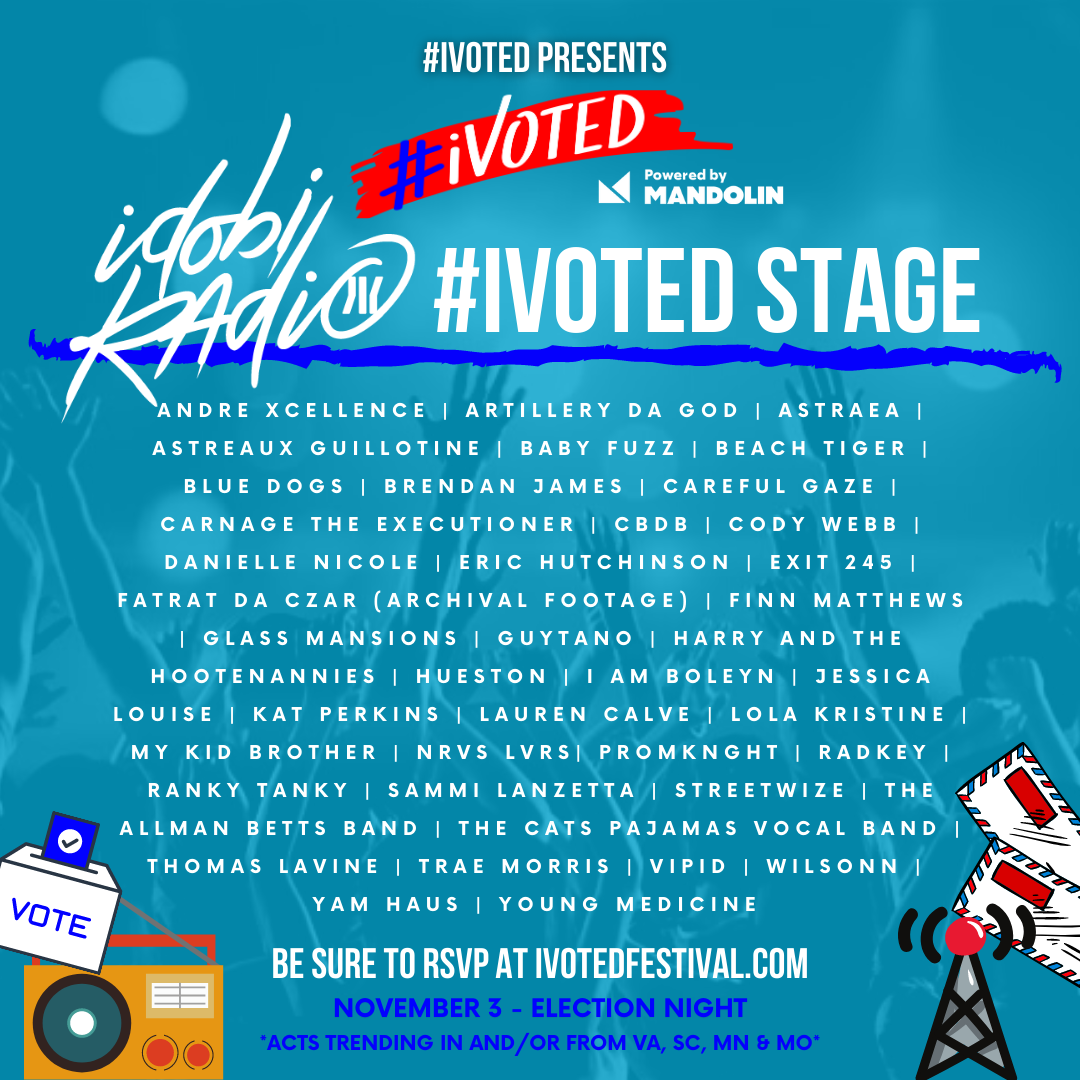 There is no way you're going to want to miss this! Election (deadline) Day is only a week away and, right now, the biggest thing calming our anxious brains is the announcement of idobi Stage lineup for the #iVoted Festival—the biggest online concert…ever…and it's all about your vote.
Not only will Billie freaking Eilish be making a special appearance at the festival, but when you hop over to the idobi Radio #iVoted Stage you'll also get to see acts like: Young Medicine, Radkey, Eric Hutchinson, Streetwize, My Kid Brother, and so many more artists who will make your election day one to remember. But like…in a good way! 
We are also so excited for so many of the other idobi Essential acts performing at the festival including: Taking Back Sunday, Joywave, Jukebox The Ghost, Phantom Planet, Young The Giant, Dreamers, Fever 333,  3OH3!, Grandson, and Jaret Reddick (Bowling For Soup). We can't wait to see what Jaret will be performing, our idobi hosts are the only things we love as much as music and democracy.
So if you haven't voted yet, get your butt to your nearest official ballot drop off box, take a selfie, and save the country. Once you've done that, you're going to want to RSVP with #iVoted to get access to so many of the best bands out there, to make election day actually fun. 
The #iVoted Festival is being held on November 3rd, from 9:00am to about 10:00pm.
RSVP here!
See the full lineup, including the idobi Stage here.