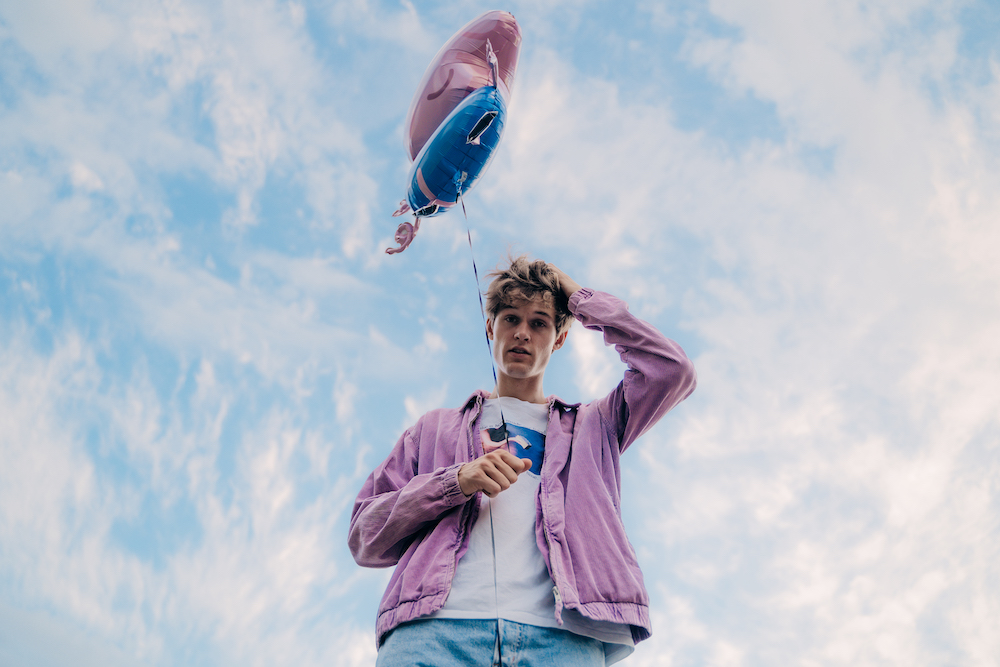 Photo: Jantina Talsma
Today's Inbox Jukebox Presents goes out to the ones who make your heart sing. Blanks' new track "Never Have I Ever" is a breezy summer pop tune that makes you wanna jump in the car and take a road trip with your ride-or-dies.
"The song is written for the person that makes you feel alive, and whenever you're with them, you just want to drop everything, go on an adventure and make great memories," Blanks says. The skippy beat keeps you on your toes and the synths sound like they're straight out of a teen movie—filled with the tantalizing feeling that anything can happen. 
"The song is written around the concept of the drinking game 'Never Have I Ever'. The lyrics are based on the idea that up until now, I've never ever had someone make me feel this way. That sentiment just makes this feel like a song I want to make happy, ecstatic memories too."
You won't be able to resist bouncing along to the melody as Blanks sings about the rush of emotions you get from making memories. "To me, the song feels like a big serotonin boost: every time I put it on, I just can't help but feel better," he continues.
"Never Have I Ever" is definitely a pick-me-up and it's a great way to start your Friday—hit play below and get ready to smile.
—
Fun Fact About Blanks:
"I have a tendency to read books on repeat – especially the Harry Potter books. I absolutely LOVE it, and I have read the whole series more than 50 times (and that's not an exaggeration!). At a certain point, it became my comfort book, and I read it every night before going to sleep. You can probably read a random part to me and I'll know the next few sentences haha." –Blanks
—
Keep up with Blanks: