…This is the Inbox Jukebox:
Dynoro & 24kGoldn – "Monsters"
We're already making the walls quake with the ferocious "Monsters" by Dynoro & 24kGoldn. The track is a roof knocker. Goldn blazes on rapidfire melodies, while Dynoro's dance-inducing track gets you singing along with the kids on the hook. And you're definitely going to be hooked, especially with today's release of the new music video directed by Taisia Deeva. The visuals show a younger version of 24kGoldn, along with a squad of future superheroes, get powered up by the music and curb stomp their nightmares into smoke. So yeah, that's a good day in the dreamscape and for the music scene.
—
The Band CAMINO – "Know It All"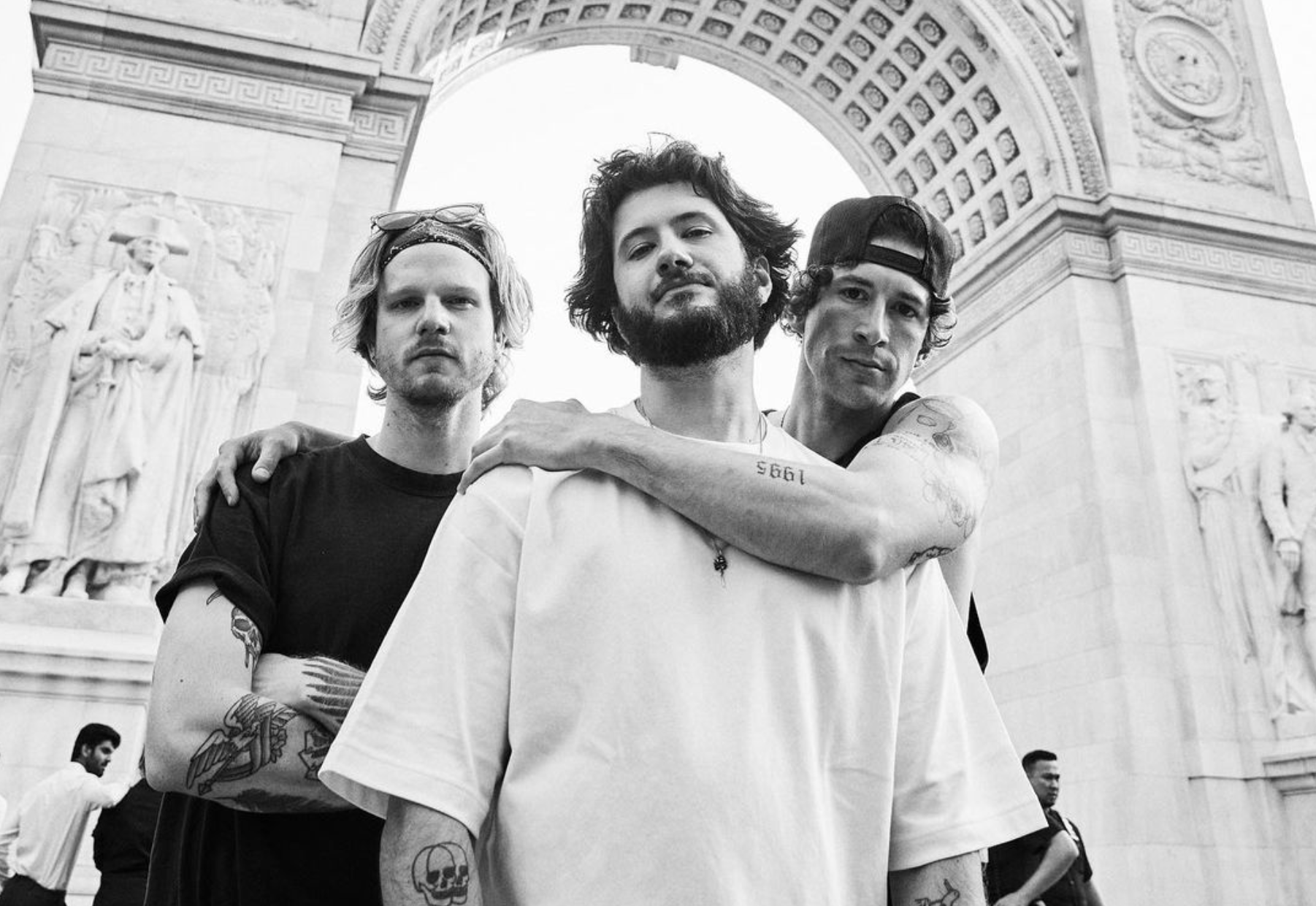 Photo: Jimmy Fontaine
"Know It All" is vibey as hell, heaven, and every AF in between. We literally cannot stop grooving to it, while yelling the hook loud enough to make the neighbors nervous. The Band CAMINO did not have to kick in the door like this (but we're glad they did). This is tasty indie-pop-rock with sticky vocals, hopscotch beats, and grinding guitars. AND it tops off with the sweetest ooh-oh-oohs. But don't forget about the bridge—we're into it. We'll be bopping to this all weekend.
—
IJ SHOUTOUT: grandson x Jessie Reyez – "Rain"
SHOUTOUT to grandson and Jessie Reyez for dropping the supervillain banger "Rain"—that quite frankly makes you want to do crime…and maybe join The Suicide Squad. If they're rocking like this, they gotta be winning. This shit is visceral!