…This is the Inbox Jukebox:
Teddy Swims – "Til I Change Your Mind"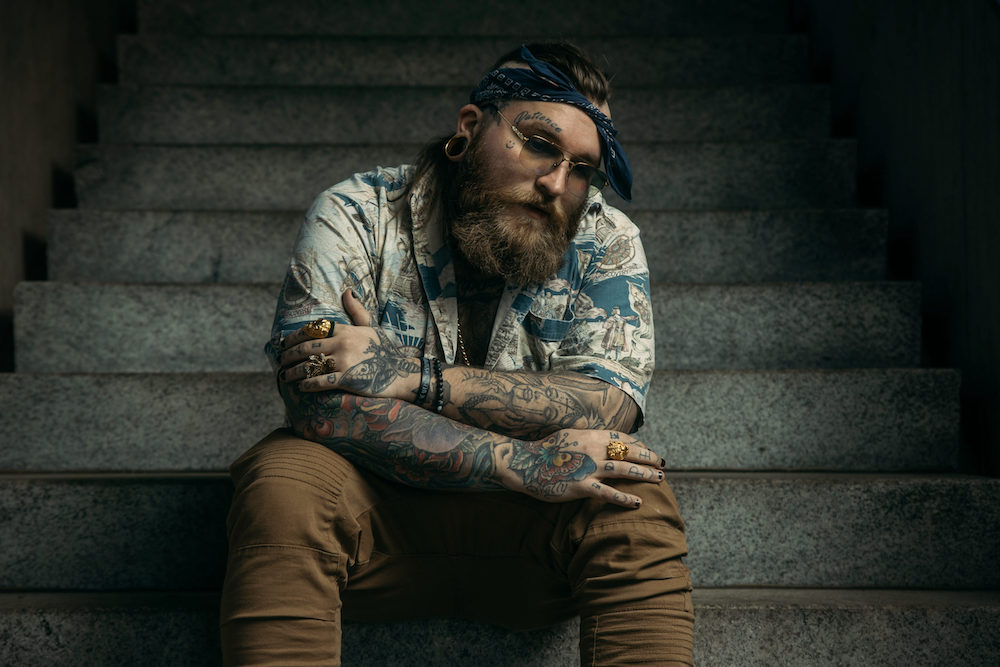 Photo: Aaron Marsh
Teddy Swims is speaking to our hearts and he's singing with his entire chest. Not only is "Til I Change Your Mind" laced with some funky soul-eriffic sonic sh!t (head nodding and stank face included). He also has something to say:
"I've always said that I've wanted my music to spread love unity and be a positive force. I wrote 'Til I Change Your Mind' a few months into the Covid lockdowns and shortly after the nationwide Black Lives Matter protests last year. This song really captures my frustrations with the racism I see by living in the south." 
The meaning behind the music has our hands up in the air and the track itself makes us want to hop in the ragtop convertible and hit the switches. This one is made to free your mind and hopefully make you want to help everyone else get free too. Equality music sounds so good.
—
Fly By Midnight – "When She's Dancing"
Photo Kiersten Friesen
You know that person who is so carefree you can't stay mad at them? And even during your wildest times they make you love them more? "When She's Dancing" is about them. You could lay your head down on the softness of these guitars, and the vocals make you want to drift away with them. But then that beat comes in and you're dancing too, and the backing vocals are making you lightheaded, and you can't stop. You'll want to jump on your bed or spin around in circles or lovingly stare at that person who makes you feel all these things. Fly By Midnight really knows how to transport you on a tune (and we're right there with them).
—
IJ SHOUTOUT: BETWEEN FRIENDS – tape 002
Shoutout to BETWEEN FRIENDS for tape 002. They make music that makes us want to hangout with them all day, while their songs fill our heads with a buzz that floats higher than smoke.
—
IJ SHOUTOUT: 24kGoldn – "Love or Lust"
Shoutout to 24kGoldn for coming through with these buzzy beats and sticky melodies on "Love or Lust". Thanks, babe. This one gave us the needle drop we needed as the soundtrack for our weekend.