…This is the Inbox Jukebox:
OK Go – This Will Be Our Year (Lo-Fi vs. Hi-Fi versions)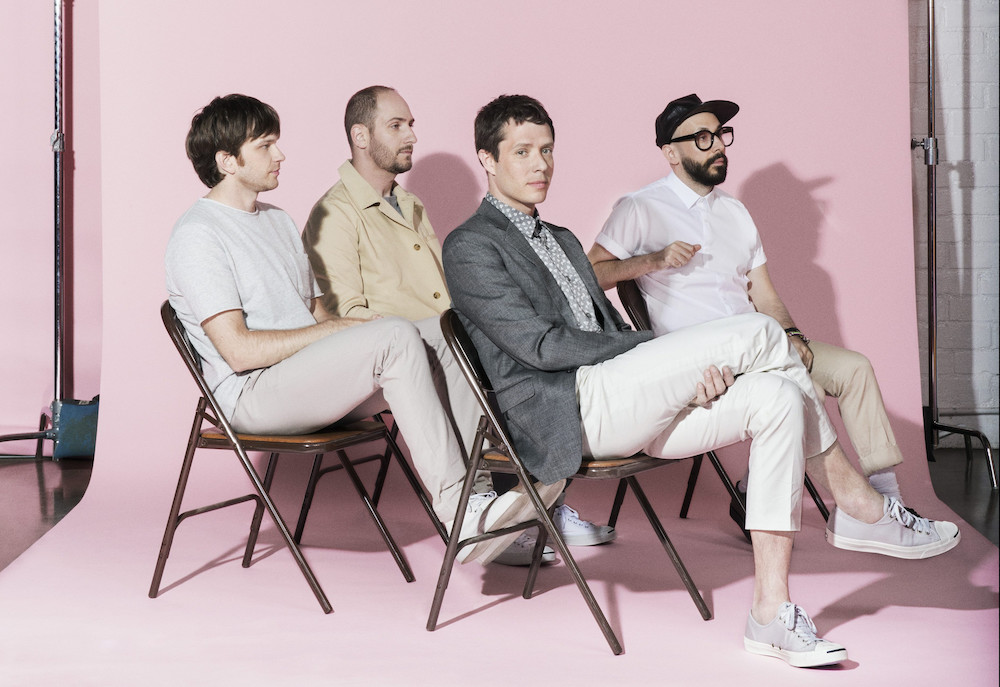 Photo via okgo.net
OK Go has us feeling nostalgic with their daydreamy new single "This Will Be Our Year". The Lo-Fi version has the sound of a live performance in a b&w television studio, where screaming fans wait just outside the studio lot doors. Somewhere between the 40s crooning of Bobby Darin and 50s harmonies of The Platters, OK Go brings on hazy dreams of a wistful romance. The Hi-Fi version hits differently, we're transported to a film set in the mid-60s where we imagine the band performing in a grass roof club, near the ocean, while kids in bikinis and boardshorts ride in on the surf and shortly after play Beach Blanket Bingo. Whether it's 50s pop or 60s rock, OK Go really knows how to paint a pretty picture with some very good music.
—
Emily Weisband – Not Afraid To Say Goodbye (Stripped)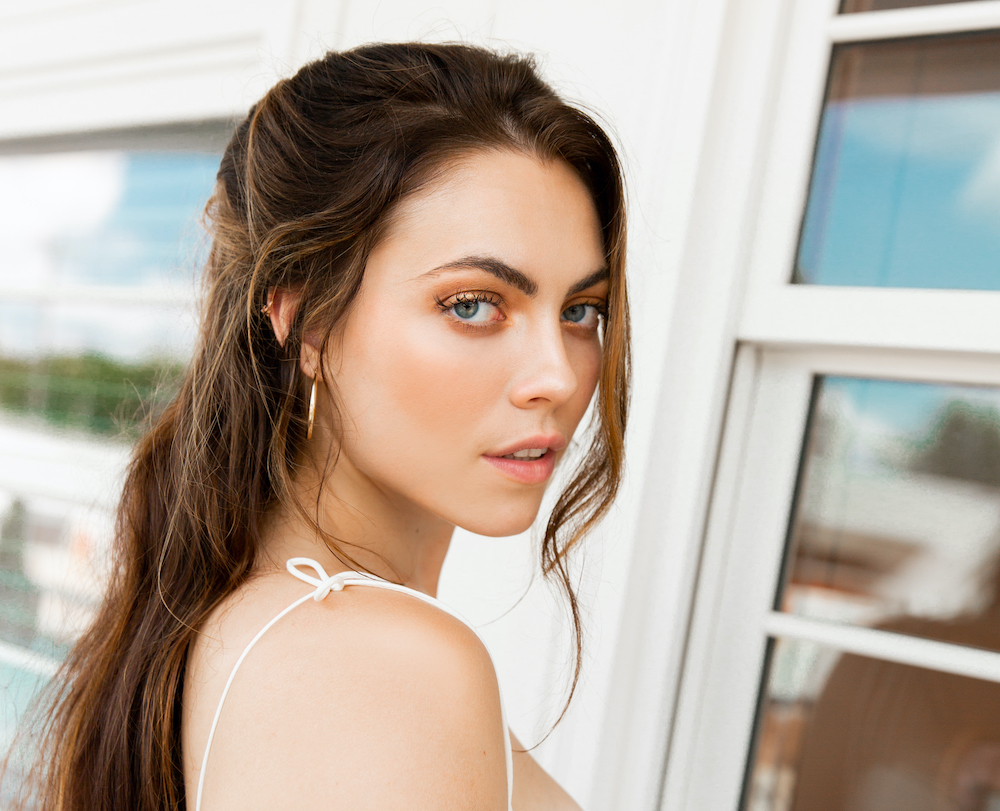 Photo: Joelle Grace
We are highly susceptible to acoustic tunes, they just tend to feel good and tangible and honest. You know? So it's no wonder that Emily Weisband has completely caught us up with her newest EP, Not Afraid To Say Goodbye (Stripped). The unplugged version of her biggest hit to date, "The Way I Say Goodbye" is pretty enough to make listening a pleasure, but we'll confess it's "Out of this Car – Stripped" that really moves us. The new version of the track isn't just stripped back, its sentiments are laid bare, and the emotions woven into the melody are magnetic. With vocals this open and harmonic, Emily Weisband has ensured that no matter how far we get away from our cars we won't be turning the radio off anytime soon.
—
Great Good Fine Ok x Yoke Lore – "You Don't Look at Me the Same"
Great Good Fine Ok (photo via Facebook) // Yoke Lore (photo by Wes & Alex)
Come drift away on this entrancing yet floaty ballad, full of electric soul and popping harmonics. Too bouncy to be pretty, too lovely for anything but a slow dance, the pairing of Great Good Fine Ok x Yoke Lore brings on a day in the clouds, full of romance and longing and the echoing memory of better loved days. This track is the hypnotic—not poured into a glass but delivered directly via smoothly layered vocals that fly straight into your feelings.
—
Good Boy Daisy x The Wrecks – "Never Learn"
Good Boy Daisy (photo: Vince Dwyer) // The Wrecks (photo: Darren Craig)
A slow burn turns into a blaze on this absolute firestarter from Good Boy Daisy x The Wrecks. "Never Learn" is damn near operatic, moving from acoustic chill into a hook laced with funky-pop licks, and finally racing into the club for dancefloor abandon. We dare you not to spin around the room with your hands in the air. It's all so frenetic and fabulous and groove worthy. Consider us seduced, breathless, and loving it.
—
IJ SHOUTOUT: Maggie Lindemann – PARANOIA EP
Shoutout to Maggie Lindemann whose new PARANOIA EP has us banging on the walls to get out of our heads. It slaps, it rocks, it rollicks. We're into it.
—
IJ SHOUTOUT: Maro – "Take It Back"
Shoutout to Maro for the tropical infusions and good vibes of "Take It Back". This is one to sail away on.
—
IJ SHOUTOUT: Lenii x Callie Reiff – "The Kids Are All Rebels 2.0"
Shoutout to Lenii x Callie Reiff for the exact, high levels of fab-feminist rocker rebellion we needed to slam to today. "The Kids Are All Rebels 2.0" is it. And throw your hand up for the line, "listen to her 'cause I'm so sick of his-story".
—
IJ SHOUTOUT: awfultune – "lovesick"
Shoutout to awfultune for the bar talk pop with no chaser realness of "lovesick". Cheers, girl!