…This is the Inbox Jukebox:
Jutes – "When You're Around"
Jutes just made himself our new crush. We were already clocking his tunes but today the EMOtions went critical. We're definitely tagging "When You're Around" with heart stickers and black glitter luv. This tune makes you wanna turn the radio up—until these staticy soundwaves "are gone out the window" and all the kids in the neighborhood show up at your house. Early 00s pop-punk vibes light "When You're Around" up like BiCs held high at the rockshow. And Jutes sing-shouts it like he means it…which is precisely why we feel it too.
—
ARI – "Cold War"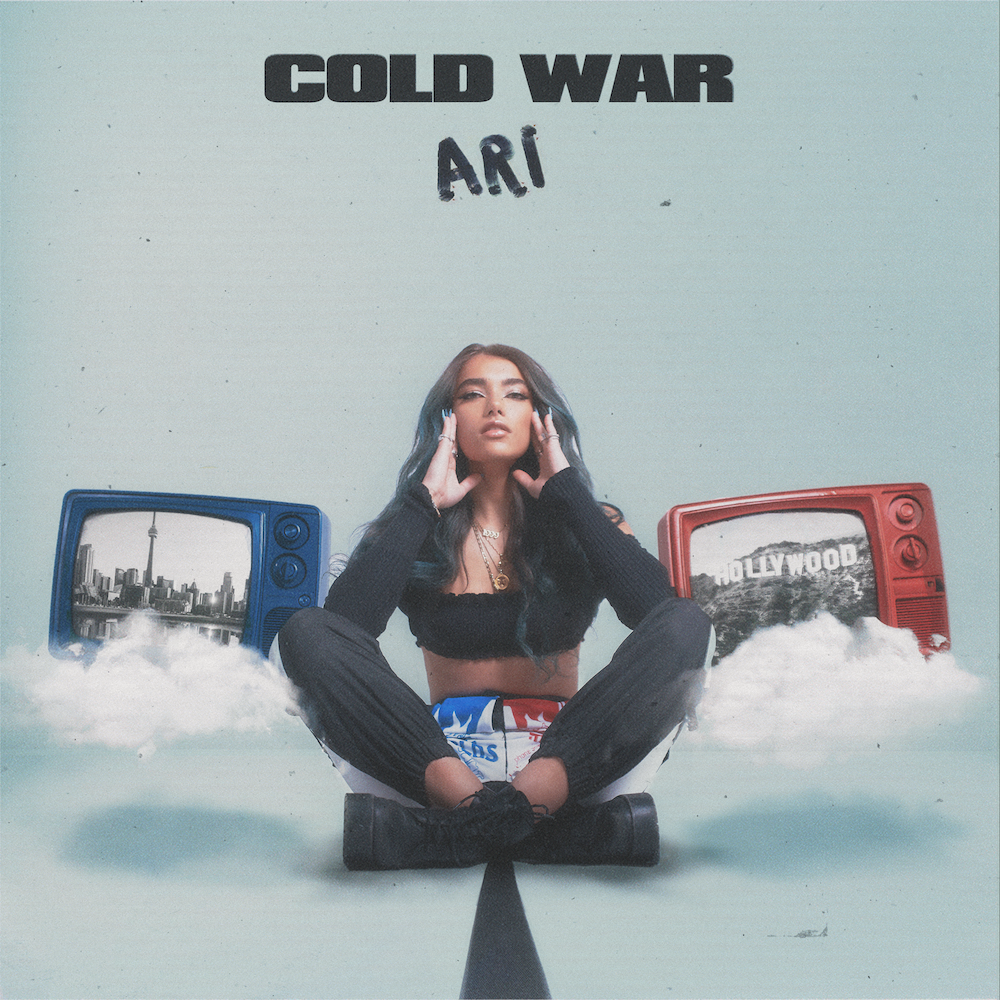 "Cold War" sneaks up on you. You know? The way an amusement park ride starts off gentle. Then the excitement builds and builds until zzzip-ZOOM, it drops into a roaring bass, and you don't know whether your heart or the beat is pounding harder. That duality is part of the thrill of the tune. ARI's opening vocals flow in a lilting cadence and you're lulled into the singsong sway; BUT the heavier side of the song comes in out of nowhere and you suddenly want to thrash. ARI is playing with our emotions…but that's okay because we're totally into the way she wages "war."
—
IJ SHOUTOUT: Tessa Violet x daysormay – "Role Model"
Shoutout to Tessa Violet and daysormay who have us rockin' out 80s style right here, right now with their synthy banger "Role Model".