Hello and welcome to our virtual stop in Toronto! Home of Drake, the Raptors, and the CN Tower. Let's dive into some of the must-sees, eh?

A famous food (+ recipe): Poutine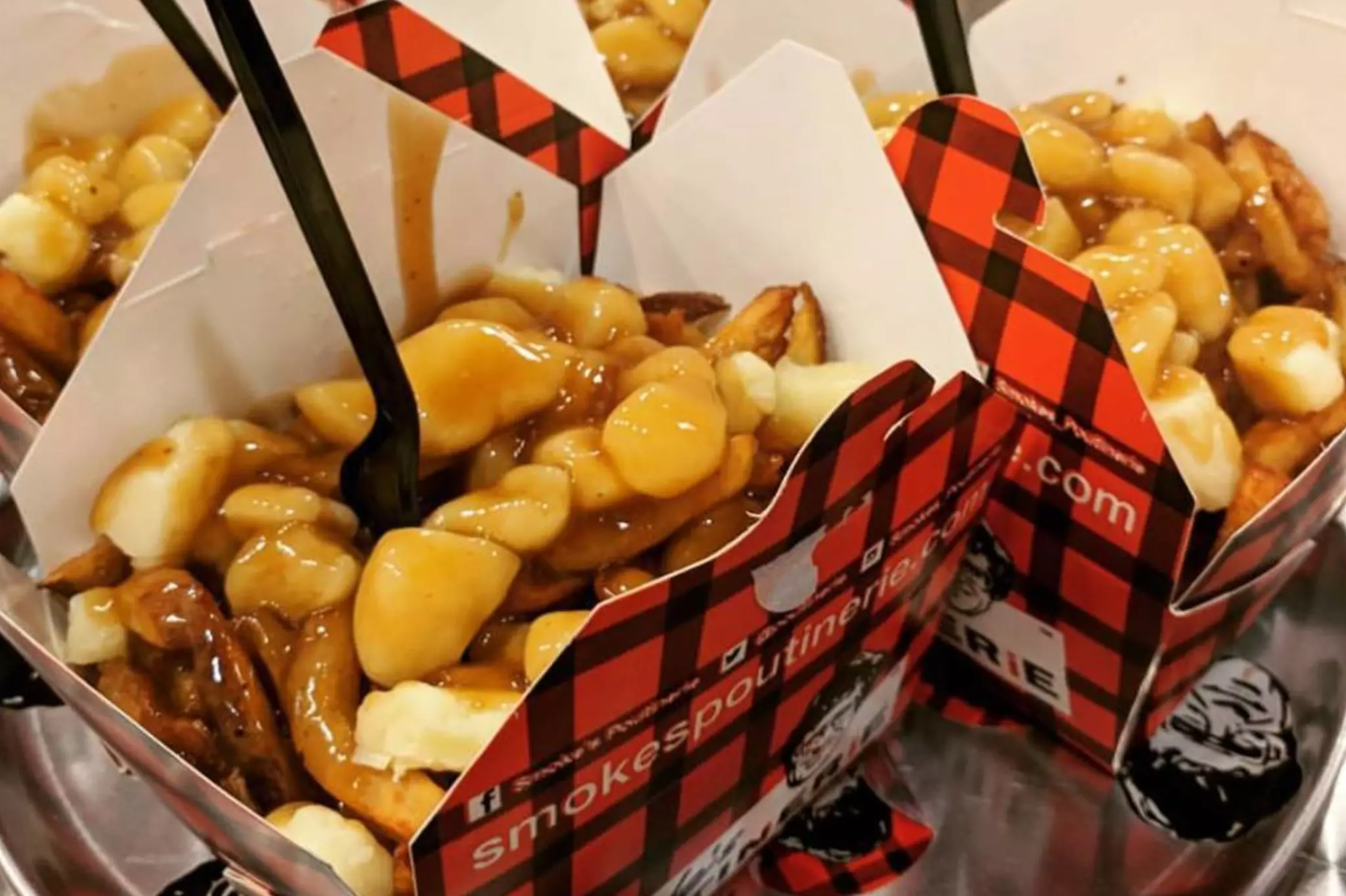 The nice thing about living in a city as multicultural as Toronto is the amount of food options at your fingertips, even if you are stuck in the house. Ask anyone in the city and they can point you in the right direction for your latest craving. Head to Spadina and Dundas for Chinatown, College Street for Little Italy, The Danforth for all things Greek… You wanna eat something? We probably have it. If you're feeling adventurous or can't decide on just one thing, you can pop into St. Lawrence Market or stroll through Kensington Market until something strikes your fancy.
But if you want a true Canadian food experience and you can only hit one city, you might as well go hard and grab yourself a poutine, most likely from the famous Smoke's Poutinerie, which opened their first location in Toronto in 2008. For those who aren't in the know, it's basically French fries doused in gravy and cheese curds (you know, like the things Little Miss Muffet was eating on her tuffet?). Originally created in Quebec in the 1950s, poutine has become somewhat synonymous with Canadian culture and I'm okay with that. It might sound off-putting to the uninitiated but give it a try and tell me it doesn't solve every craving you've ever had, no matter how disgusting.
And, because poutine is such a flexible dish, it's easy to recreate at home—even Betty Crocker has a recipe! As long as you have potatoes, gravy, and cheese in the mix, you can add whatever you want—Smoke's Poutinerie alone offers 30 varieties, including one that's topped with perogies. You can also make it vegan (and a little healthier) by substituting your favorite vegan cheese/gravy.
Poutine Recipe via The Cozy Cook

Where to go: The CN Tower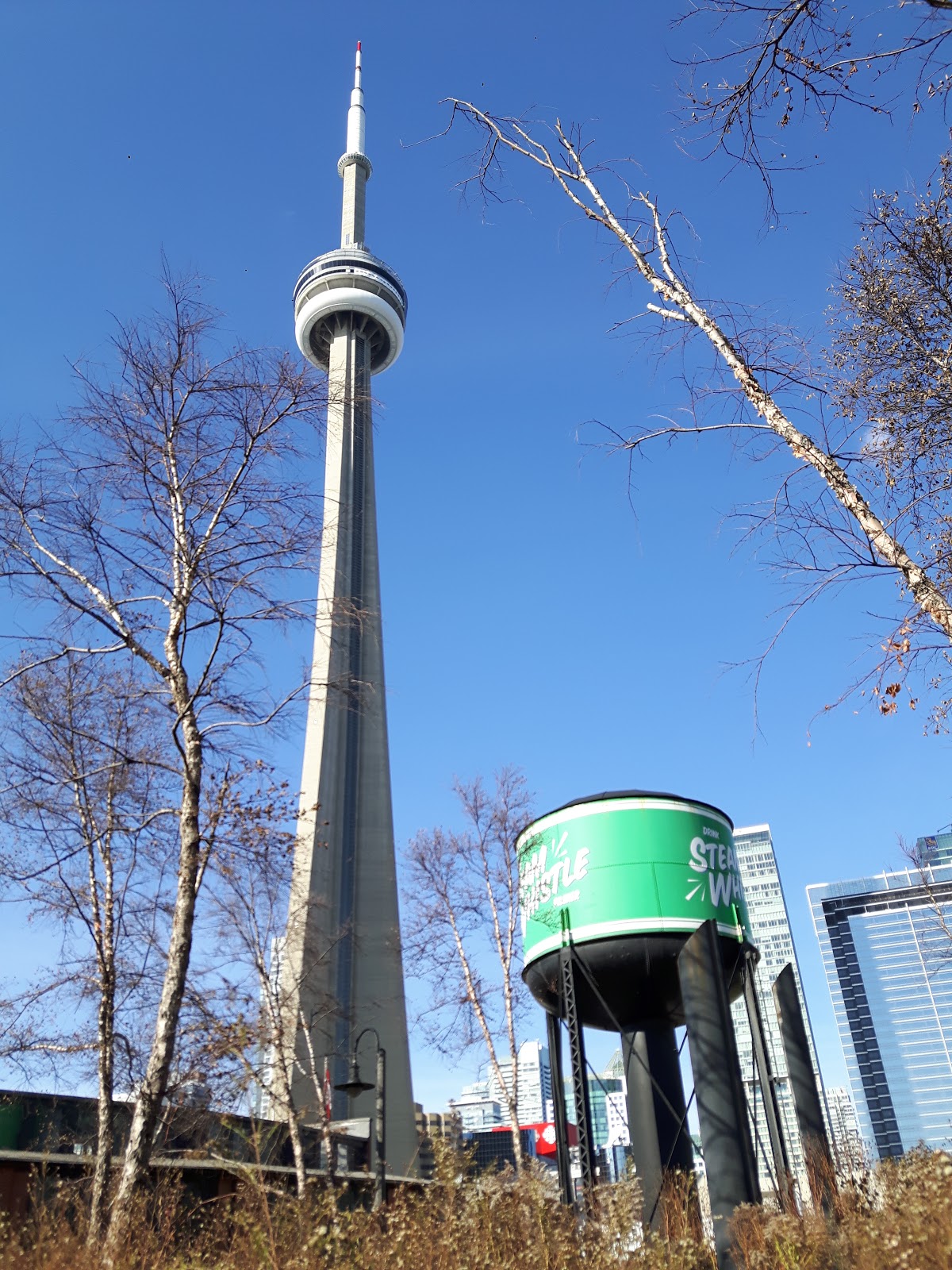 Chances are, if you've seen a picture of the Toronto skyline, you've noticed the big ol' CN Tower shooting up in the middle of the city. Built in the 1970s, it was declared one of the seven wonders of the modern world by the American Society of Civil Engineers in 1995 and was the world's tallest free-standing structure until 2007. If you're feeling brave (and not too full from all your poutine), you can take an elevator to the top and walk around the outside of the tower's main pod, some 1100 feet off the ground. Just don't try to recreate that Drake cover.
Not a fan of heights? Dive into Ripley's Aquarium of Canada next door where you can walk through a tunnel surrounded by sharks or pose in front of the gorgeous jellyfish wall. A few feet away, you can catch a baseball game at the Rogers Centre ("Let's go, Blue Jays, let's go!"). The stadium also doubles as the biggest venue in the city and has played host to major acts like Ed Sheeran, Coldplay, and Taylor Swift.
Across the street is the Steam Whistle Brewery which is always good for a pint and a pretzel. If you're there when the clock strikes a new hour, keep an eye (and ear) out for the actual steamwhistle that will mark the time. And head a block over to the Scotiabank Arena where you can catch the Raptors playing basketball or bands like Panic! at the Disco and Rage Against the Machine performing for a crowd of 19,000+. You're also a short walk away from the waterfront which is usually bustling in the summer with festivals and food, including Word on the Street, an annual celebration of books and literature.



A book from an author in/from Toronto:
Cherie Dimaline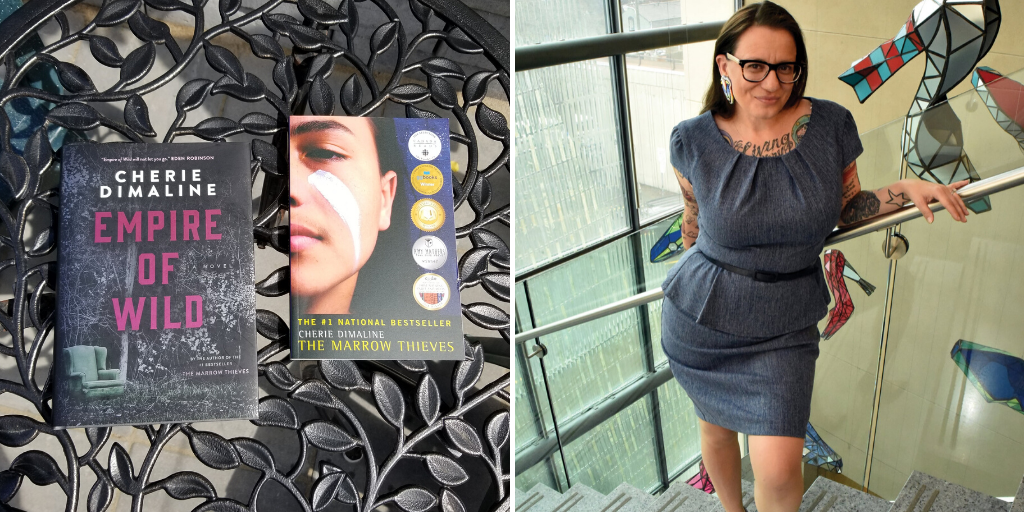 Toronto is home to a variety of authors, from Margaret Atwood (you may recognize certain landmarks from the Hulu adaptation of The Handmaid's Tale) to the lesser known but still amazing Alan Bradley (his Flavia de Luce series is cozy mysteries at their finest). One of our rising stars over the past couple of years has been Indigenous author Cherie Dimaline. Her YA novel The Marrow Thieves has regularly landed on the national bestseller list since it was released in 2017 and has garnered tons of awards on both sides of the border. Meanwhile her adult novel Empire of Wild was the number one book of 2019 as chosen by Canada's major bookstore chain, Indigo. Cherie is a Métis writer and activist from Ontario who is slowly but surely changing the way the publishing industry looks at Indigenous authors across Canada (plus she's just really cool).



A notable artist from Toronto: Seaway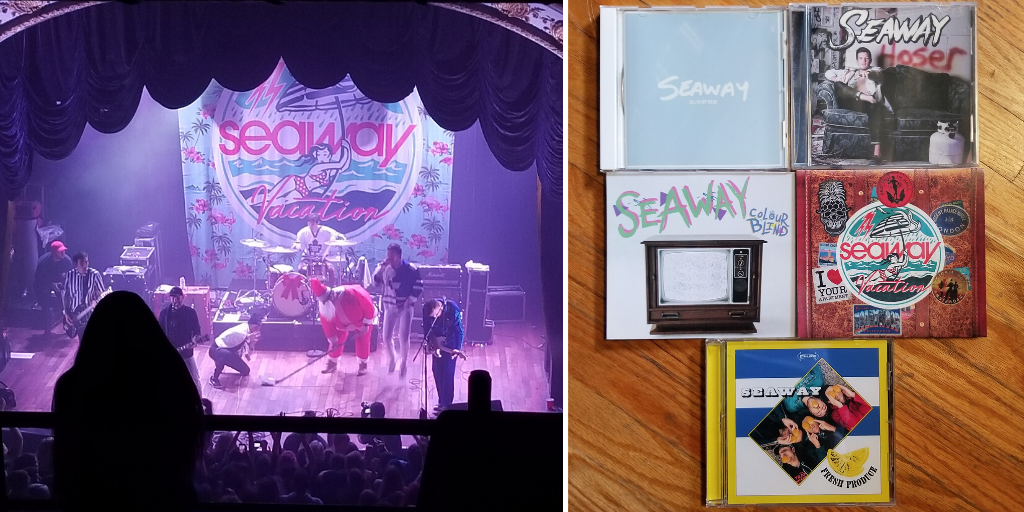 It has to be said: Toronto—and Ontario in general—breeds musicians of all sorts. Metric, Death From Above, PUP, Barenaked Ladies, Avril Lavigne, Drake, The Weeknd—we got 'em all. But if you're listening to idobi, I'm guessing you're pretty pop-punk, definitely alt-rock, so you should be paying attention to Seaway. Hailing from Oakville (a twenty minute drive from Toronto), their brand of pop-punk is the perfect mix of sweet and salty. Summer bops like "Lula on the Beach" (with its dog-filled music video) sit comfortably beside snarky tracks like "Sabrina the Teenage Bitch". Their songs also sometimes include navigational hints that only make sense to Torontonians: The line "I'll take the subway downtown" in "Apartment" alludes to our much bemoaned transit system while "40 Over" drops a reference to the Queensway, a major street.

Though they haven't released a full length album since 2017's Vacation, their Fresh Produce EP last year included a cover of another famous Canadian—Alanis Morissette's "Hand in My Pocket". Since 2016, Toronto has been home to Seaway's annual holiday show in December where they often bring in other Ontario-based bands including Like Pacific, Bearings, and more for a sweaty, festive performance. I mean…have you even lived if you haven't watched Santa Claus play hockey on a tiny stage while five guys flail around beside him as the crowd starts chanting "Hoser"?



An iconic music venue: Sneaky Dee's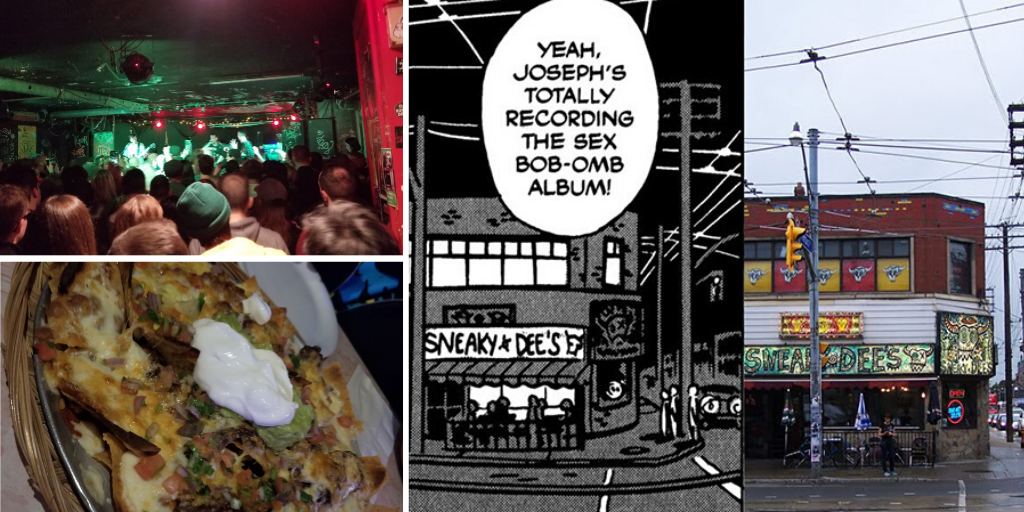 I love attending shows at the Danforth Music Hall or the Mod Club. The Danforth started life as a movie theatre over a century ago in 1919 and its sloped floors offer a slight advantage for short people like me. The Mod Club, despite many ownership changes (it was once sponsored by Virgin Mobile) and numerous renovations, boasts a great balcony and happy memories—I saw The 1975 play their first Canadian show there in 2013 to a crowd of 600 people!

But if you're aiming for iconic, Sneaky Dee's is there to up your cred and fill your belly. The downstairs is an infamous Tex-Mex restaurant—any time you mention "Sneaky Dee's" to someone from Toronto, their immediate reaction will be "have you tried their nachos?". Upstairs, it's often the place to be for regular emo nights or after parties. More than one band has caused the floor to shake in a frankly worrisome manner. I saw Seaway's first headlining show there in 2016, while Knuckle Puck's stop this past February was one of the last concerts I attended before quarantine started. With a paint-spattered sign and a venue space that feels like a grungy unfinished basement even though it's on the second floor, Sneaky Dee's is exactly what people picture when you say you're going to a pop-punk show. Bonus: If you're into comic books, you'll recognize the exterior from Scott Pilgrim.

Thanks for virtually visiting us in Toronto—we look forward to politely welcoming you here in real life one day in the future. Stay safe, stay healthy, and make sure you send idobi pics of your hometown!