Today we take you to France, more specifically to Paris for the latest stop on idobi's Wifi World Tour. You will find insights about what to do, see, or eat in the City of Love or (more likely for now) on your couch at home.


A famous food (+ recipe) :
Crêpes with Salted Caramel Butter
Not a typical Parisian recipe but a French one from Brittany, that you can eat in Paris. It's one I absolutely love: Crêpes with Salted Caramel Butter.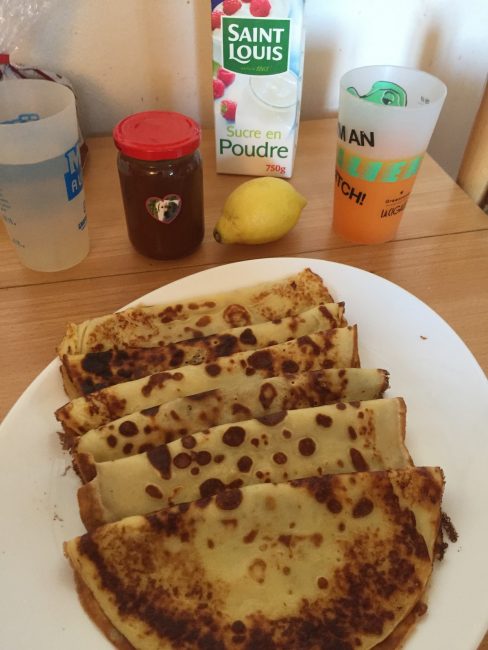 Crêpe batter:
300g of flour
3 whole eggs
3 tbsps of superfine sugar
2 tbsps of oil
50g of melted butter
60cl of milk
Add oil to a pan and put it on low heat before you start making the crêpes.
Pour the flour in a big bowl then dig a hole into it. Crack the eggs into the hole and pour the sugar, the oil, and the melted butter into it as well. Stir everything together with a whisk.
Salted caramel butter:
80g of superfine sugar
40g of salted butter
10cl of single cream
3 pinches de fleur de sel
Melt the sugar in a pot (medium heat). Don't stir it—the sugar will become liquid on its own and turn brown. Meanwhile, heat the single cream in the microwave so it slightly bubbles.
Remove the pot from the heat and add the single cream (be careful, it might splash a little).
Stir it well, then quickly add the butter and stir again until the preparation is creamy.
Put the pot back on low heat and stir for 3 minutes. Add the fleur de sel and stir again, then put the salted caramel butter in a glass container to cool down.



Where to go: The Seine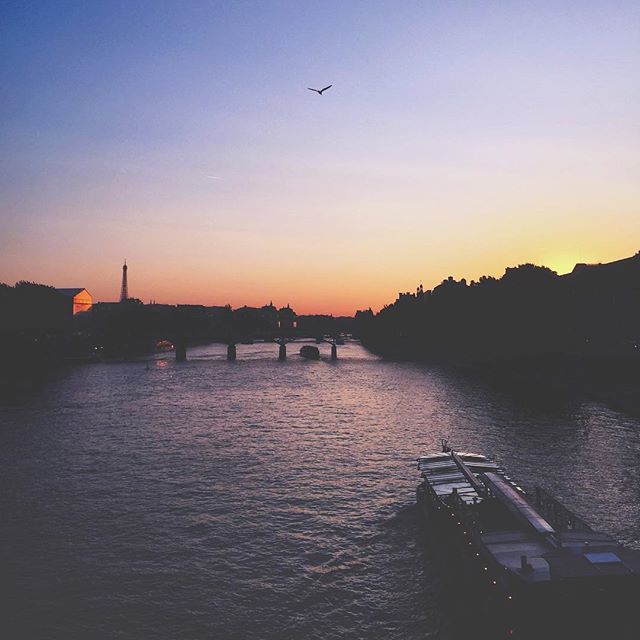 Please allow me to be cliché for a minute and take you on an afternoon stroll by the Seine. Maybe it's because I was not born in Paris but my favourite activity in this city is very movie-like. Walking from the Louvre to the Grand Palais, crossing the luxurious Alexandre III Bridge, stopping to check out the "bouquinistes" (the banks of the Seine have hundreds of green boxes that sell beautiful second-hand books) or skateboarders doing tricks. Walking by a lot of fancy landmarks will make you feel like you are in a rom-com montage, which I think is what most people visiting Paris are looking for.



A book from an author in/from Paris:
Brazen: Rebel Ladies Who Rocked the World
by Pénélope Bagieu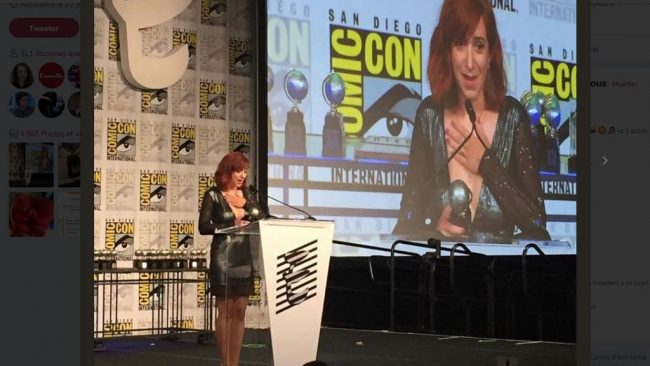 Pénélope Bagieu is an illustrator and comic artist from Paris. Her most famous work is Brazen: Rebel Ladies Who Rocked the World ("Les Culottées" in French), a collection of 29 stories of women with unusual and inspiring lives. It introduces some badass ladies we rarely hear about and it is pretty fascinating to read. Among the featured ladies is Lozen, an Apache warrior who fought alongside Geronimo and Giorgina Read. Lozen also saved Montauk Point thanks to her terracing solution to stem the erosion caused by the storms. Last year, Pénélope Bagieu even received an Eisner Award for Brazen in the 'Best U.S. Edition of International Material' category at San Diego Comic-Con, which I believe makes her the first French woman to ever get this distinction.


A notable artist or their vinyl/album from Paris:
Guerilla Poubelle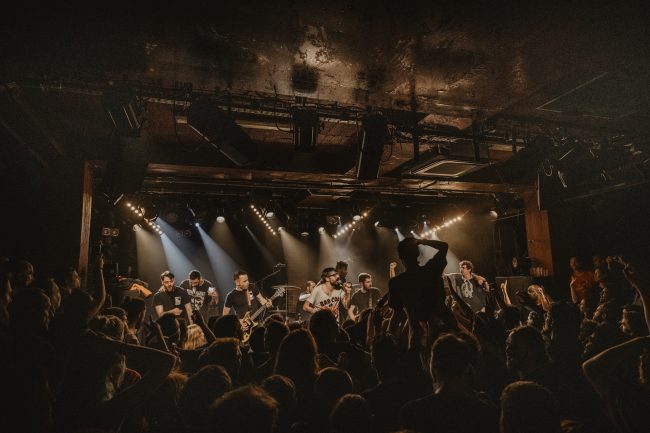 Guerilla Poubelle is a French punk band that has been around since 2003. The founding member Till was in another notable band of the genre (Les Betteraves) for several years beforehand. Basically, if you're a punk in France, there is no way you don't know the trio. Hailing from the Paris area, they play in the city and its surrounding areas super often and I will never take this for granted. I remember seeing them at The Fest in Gainesville a few years back and instantly finding a sense of home for the first time in months.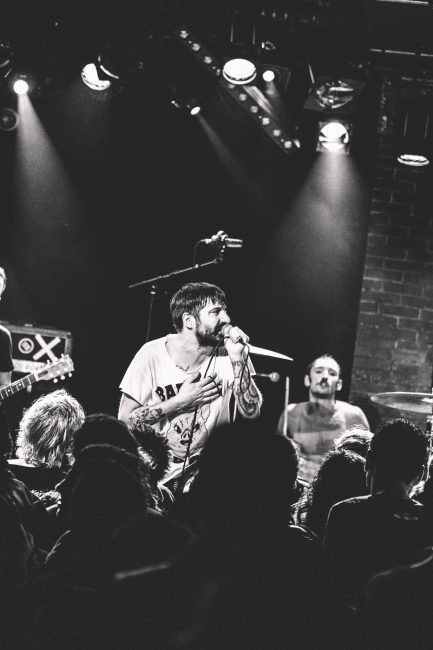 Guerilla Poubelle also has a lot of songs about Paris, my personal favourite being "Prévert, Kosma, Paris". I have so many incredible memories that include my friends and I yelling it back at the band during sweaty shows. Seeing this band again is probably one of the things I'm the most excited about doing once gigs start up again.



An iconic music venue in Paris: La Maroquinerie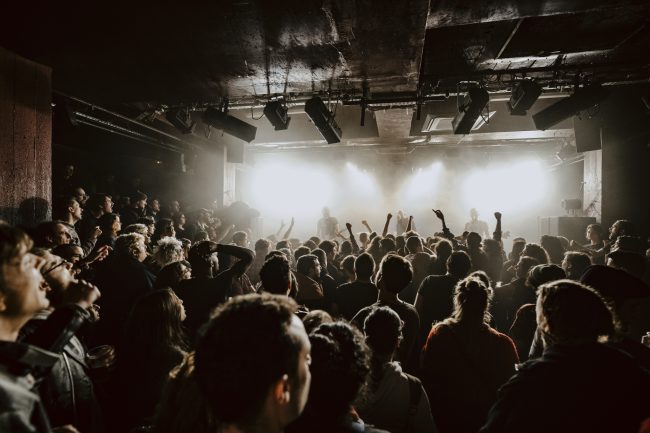 La Maroquinerie is definitely my favourite venue in Paris. It's a basement room with stairs all around the space so you can still see even if you're super short. It also has a patio upstairs where you can hang for hours after shows, as well as a typical french restaurant, where you can drink wine and eat cheese and/or charcuterie boards in between sets. It's a place you never want to leave (I miss it really bad)!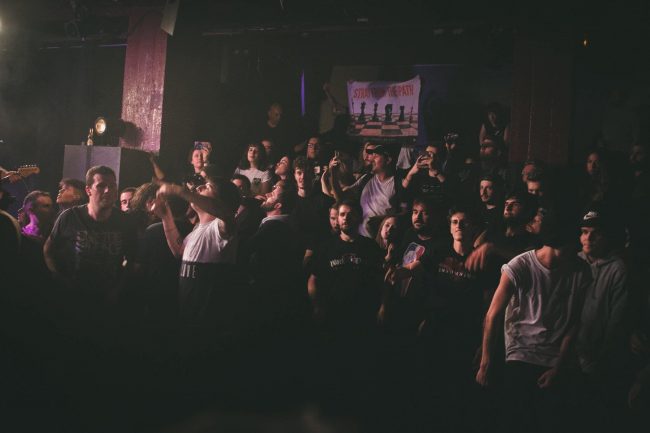 We hope you enjoyed this little tour of Paris and that it allowed you to travel during these weird times.