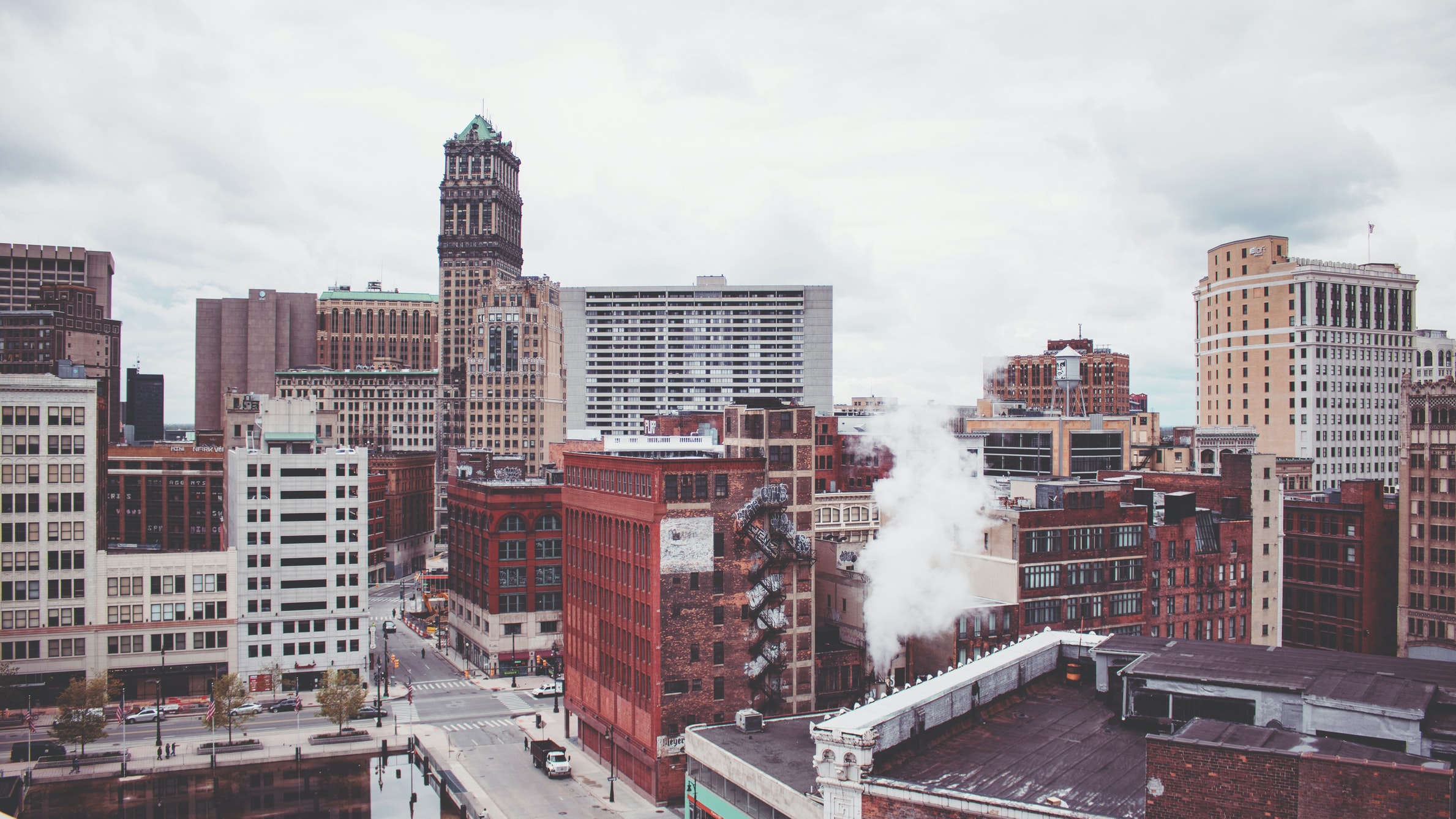 We'd never use the word "staycation" but are you ready to escape to another city? Corona-world may have paused travel plans but that doesn't mean you can't go on a wifi world tour. idobi is delivering virtual Quaran-Care Packages from all around the globe, so you can eat the food, see the sights, and listen to the music in your living room. Annnddd you'll already know which spots to hit once we get going again.
Hi! I'm Alice, and I'll be your guide today on a virtual tour of my hometown: Detroit, Michigan. Get your Buffs on and stay safe at home as we journey from the convenience of our computers..

A famous food (+ recipe) : Coney Dogs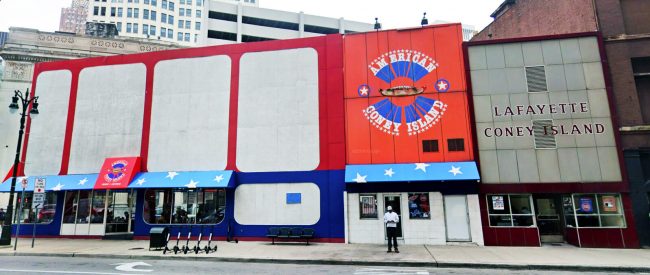 We'll start the tour off with a visit to the infamous Coney Island rival restaurants: the Lafayette and American Coney Islands.
Coney dogs are basically chili dogs with the addition of chopped raw onions and mustard. It's commonly found at various Greek-American diner-style restaurants all over Michigan, like the dozens of other restaurants that also have "Coney Island" in their names. But folks go to American and Lafayette because of the notorious family rivalry and the fact they're side-by-side—so it's convenient to try and compare both immediately for a definitive opinion over whose is the best. (Lafayette, imo)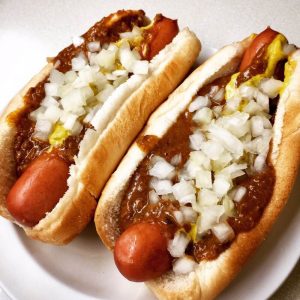 Classic Ingredients to assemble (from bottom to top)
Hot dog buns
All-beef hot dog franks with natural casings
Beanless beef chili (Everyone has their own chili recipe. However you make it, even if you use a meatless beef substitute, just Don't. Use. Beans!)
A squiggle of yellow mustard
White onions, chopped
As an alternative—because I grew up eating classic Coney dogs (often at a National Coney Island location since they're open 24/7) and also often after a night out clubbing—I have moved onto making "bougie" versions of this iconic dish with various types of fancier buns, hot dogs, mustards (Dijon for more depth), onions (Vidalia for more sweetness), and chili.
But however you choose to eat your Coney dog—bougie or classic—remember to wash it down with an ice-cold bottle of Detroit's own Faygo pop. (Yes, it was a local fav even before Insane Clown Posse!) I recommend the Rock N' Rye flavor, which was originally released during the Prohibition Era to emulate the flavor of the Rock N' Rye whiskey-based cocktail but ended up tasting similar to cream soda with a hint of root beer and cherries.

A book from an author in/from Detroit:
The Crow by James O'Barr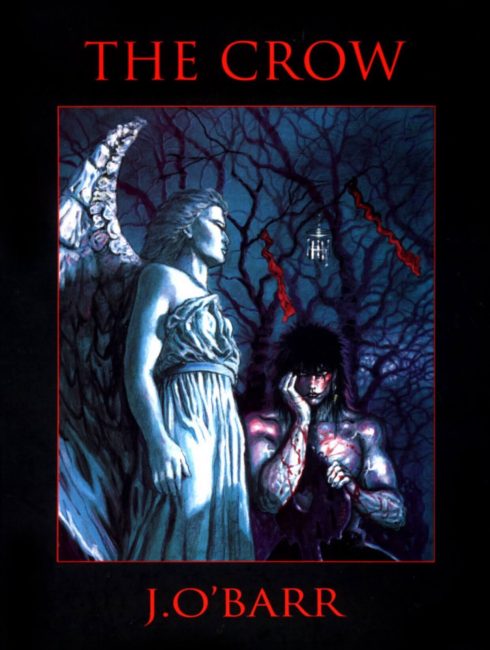 Next, let's walk off our processed tube-meat. We're on our way to one of my fav Detroit-area comic book shops Vault of Midnight, to pick up a copy of James O'Barr's The Crow. Growing up, it was rare to watch anything that had to do with Detroit—characters were always based in the mythical sunny climes of California or the gritty urban landscape of Anonymous-Vaguely-New-Yorkish-City (but filmed in Toronto). So when the film adaptation of The Crow made references to Gratiot Avenue, committing arson on Devil's Night, and "Motor City Motherfuckers"… I finally felt seen.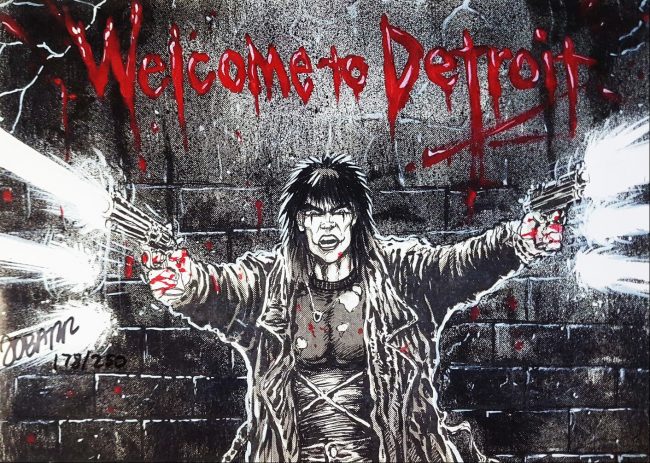 Detroit native O'Barr wrote and illustrated The Crow as a post-mortem superpowered revenge-fantasy after his own fiancée tragically died in an accident. The parallels this book drew to the only other Detroit-based post-mortem superpowered revenge-fantasy story I knew of was not lost on me—as much as I love The Crow, I often joke that it's just a gothed-up Robocop. But the gothic romance and "rising from the dead to seek revenge" aspect is so integral to Detroit as a city and that's why The Crow endures.
Detroit's motto is "Speramus meliora; resurget cineribus" which is Latin for "We hope for better things; it will arise from the ashes". Rebirth and renaissance is a huge theme for Detroit, as the city has gone through destruction and resurrection time and again. This comes through even in the fact that its tallest skyscraper is named the "Renaissance Center." The theme of rebirth combined with the dilapidated gothic architecture and abandoned industrial structures that are well-known in urban exploration circles is perfectly evoked in the aesthetic and themes of The Crow.
A notable artist or their vinyl/album from Detroit: Aaliyah, One in a Million
Speaking of goth icons, let's pay homage to a superstar whose gothiness and Detroit-ness have both been highly underplayed: The late Princess of R&B, Aaliyah. In retrospect, we can credit Aaliyah for being the pioneer of the "Health Goth" trend, a few years back, but her avant-garde sartorial choices are only part of the story; if Aaliyah's goth-tastic performance as the eponymous Queen of the Damned did anything, it definitely made you believe she could and would dominate the hell out of a coven of pasty-ass vampires.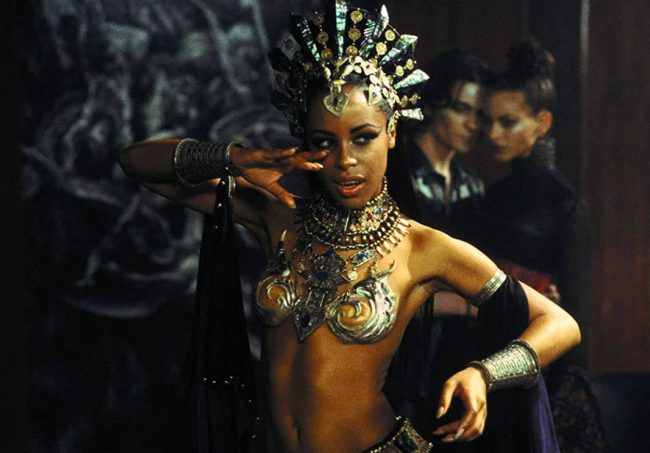 My childhood friends and I had a love-hate relationship with Aaliyah. The reasons for loving her were obvious—her buttery-smooth vocals were a constant soundtrack on our parents' car radios. Her style is still influential today as artists like Banks and The xx have cited her as a huge inspiration. But she was also a Detroiter who didn't rep Detroit and that was a cardinal sin to us.
Deep down inside, I kind of got it. She was raised in Detroit from age five, through her training at the illustrious Detroit High School for the Fine and Performing Arts, but she was technically born in Brooklyn. Though Detroit had Motown, the Midwest was out of vogue by the 90s—a time when everyone was vying for supremacy between the 2Pac-repped West Coast or Biggie's East Coast.
But as a Detroiter I'm reclaiming Aaliyah and telling you to listen to her sophomore release, One in a Million. Coming off of being unfairly vilified for her teenage marriage to R. Kelly who produced and sang for her debut album (the retrospectively creepily-titled Age Ain't Nothing but a Number), One in a Million cemented her own star-power as she initiated an iconic collaboration with Missy Elliott and Timbaland to emancipate both her personal life and career from R. Kelly's clutches.

Where to go: Motown Museum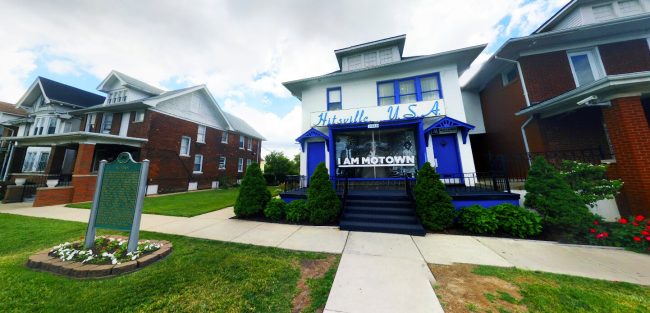 Speaking of Motown, let's delve into its golden age with a trip to Hitsville U.S.A.—that's right, Berry Gordy's single-family house that served as the first headquarters for Motown Records. Everything in the museum has been unchanged since 1972—even the apartment upstairs where Gordy himself lived—when the record company moved to a larger building.
The most striking thing about the Motown Museum is how small it is. As you descend the stairs into the tiny Studio A, it's a humbling experience to imagine legends like The Supremes, The Temptations, Marvin Gaye, or Stevie Wonder crammed into the same tiny room you are while cranking out mainstays in our musical lexicon like "My Girl". You literally are walking in the footsteps of the gods as you wander the well-worn hardwood floorboards and you will be constantly reminded of that as you catch a glimpse of the last guests to sign in the logbook before the studio moved (The Jackson 5) or examine photographs of the very same folks who created an era of popular culture in the same exact spot you're standing.
The stories and artifacts in the Motown Museum are simply too big for this one building to hold and that feeling will hit you like a truck as you pass by Michael Jackson's iconic black fedora and studded white glove, or the Steinway grand piano that takes up most of the room in Studio A and played on every early Motown record. Sir Paul McCartney himself paid to have the piano refurbished to working condition back in 2012 after he found he wasn't able to play it. Even though the studio itself hasn't produced any records in decades, the museum is still making history.

An iconic music venue in Detroit:
Saint Andrew's Hall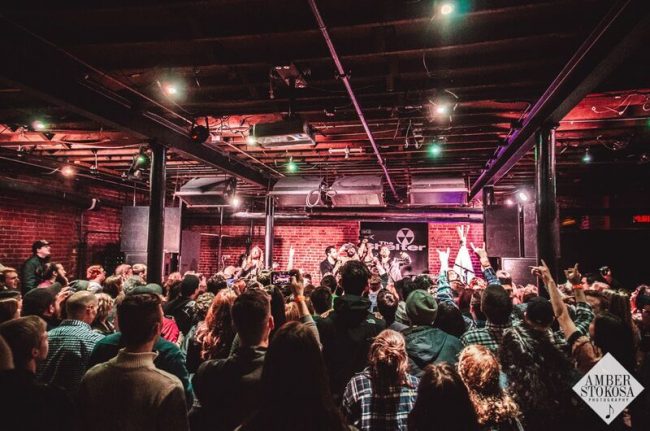 We'll end our night at Saint Andrew's Hall, a historic venue not only best known for hosting the legendary rap battles where Eminem got his start but also for early performances by Iggy Pop (another notable Michigander), Nirvana, R.E.M., the Red Hot Chili Peppers, No Doubt, and more. The White Stripes (also from Michigan) have a song called "St. Andrew (This Battle Is in the Air)" that could have arguably been inspired by the venue as Jack White has previously performed there under a different band. But even if he didn't, Saint Andrew's Hall has always had a reputation throughout the Detroit music scene as being the place for up-and-coming alternative artists.
Although the hall was originally a clubhouse for the Saint Andrew's Scottish Society of Detroit, I find it poetic that a building named after the patron saint of singers went on to become one of the most important music venues in the city.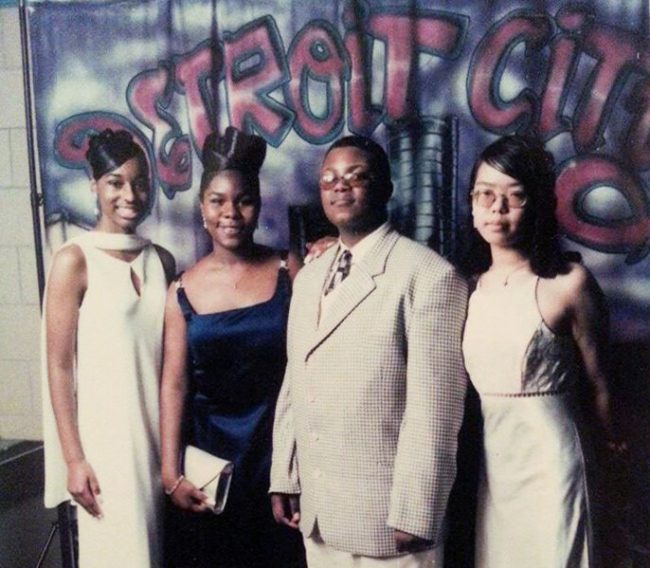 Well, I hope you had fun on our little tour.  Earlier this year, Detroit was one of the cities that has been the hardest-hit by COVID-19. But, just as it's risen from the ashes in the past, I am certain that Detroit will overcome once more. Hopefully this virtual tour will inspire you to experience our perpetual underdog of a city yourself one day!
---
Alice Meichi Li (李美姿) is a Chinese-American illustrator and writer who's originally from Detroit and currently lives and works in New York City. Follow her @alicemeichi.