—
WILLOW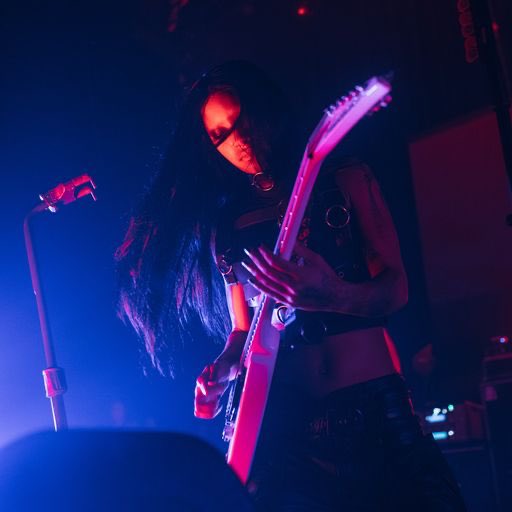 As we've said before: WILLOW is a woman of growth. She may have started her music career in 2010, however, 2022 is the year she has come into her own. What has that entailed? Becoming the pop-punk princess she was born to be. Her latest album, <COPINGMECHANISM> released and blew us all away. WILLOW spent her year shredding the guitar on stage, teaming up with Yungblud and Camila Cabello, and pouring her heart out on Red Table Talk. She has completely laid out who she is on the table and we want to embrace all that she has.
What we can learn: Take the time to find who you are, it's worth the wait—and when you do, fully step into it.
—
Michelle Yeoh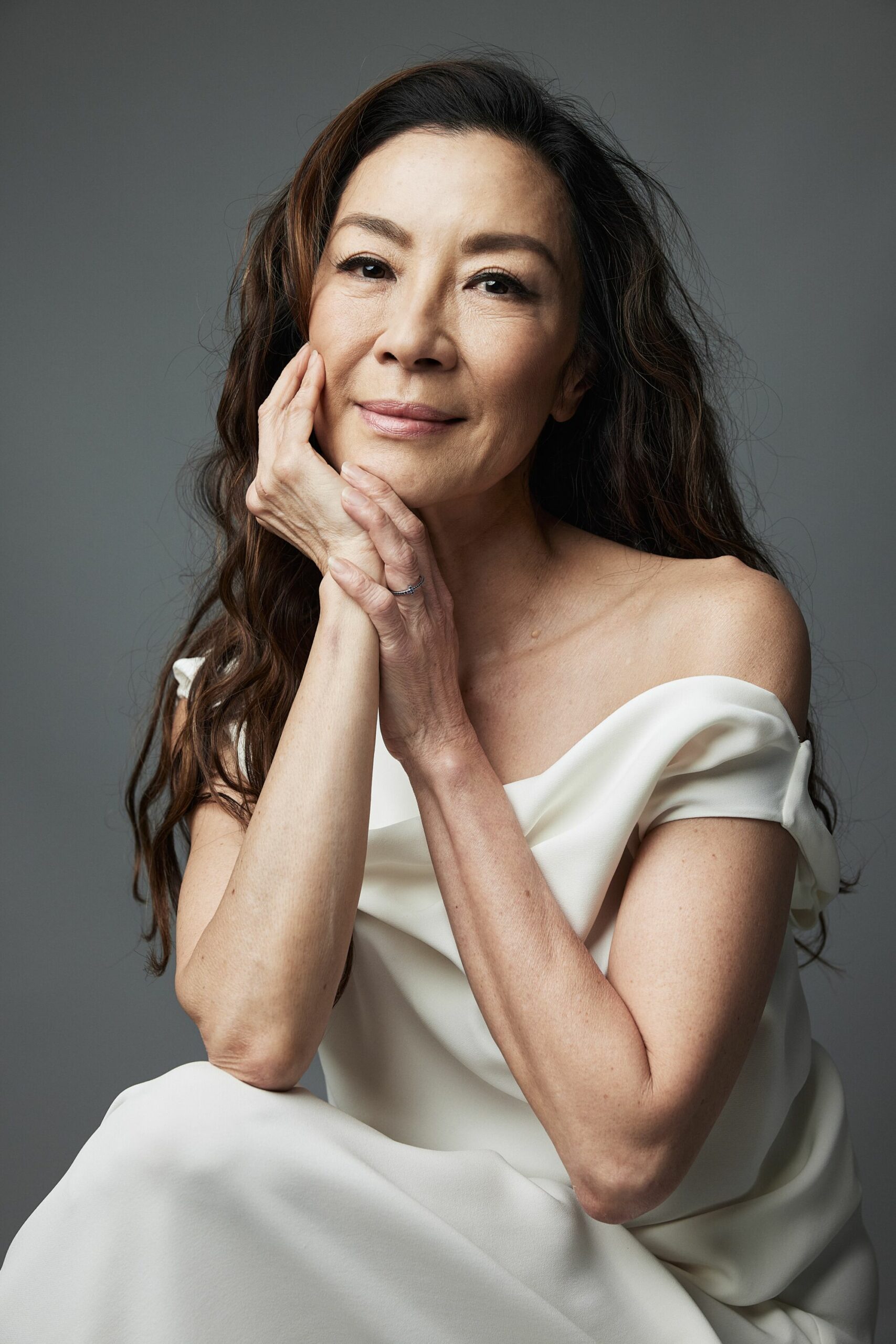 Michelle Yeoh is finally getting the recognition she deserves, but this year is not her first in the entertainment industry by a long shot. She's a professional and a true talent through and through in both acting and martial arts. You've seen her in movies like Crazy Rich Asians and Shang-Chi and the Legend of the Ten Rings but those who know can chart her heroics back to Heroic Trio and Supercop. However, Everything Everywhere All at Once takes the cake for a work of true art. It is a movie made for Yeoh to shine in. You may have walked in not knowing what to expect, but you walked out welled up with emotion. Everything from Yeoh's wide range of emotion, to her comedy, to her martial arts captivated everyone sitting in front of that screen. Michelle Yeoh has a presence about her that cannot be ignored. She has deserved to turn heads in Western entertainment for quite some time, and she has finally done it in a way that touched millions. Yeoh is a force to be reckoned with. Moving forward we'll get to see her in Wicked, The Witcher prequel, and hopefully winning an Oscar.
What we can learn: It's never too late to be truly recognized for what you were made to do. Keep doing it.
—
Tom DeLonge + Mark Hoppus + Travis Barker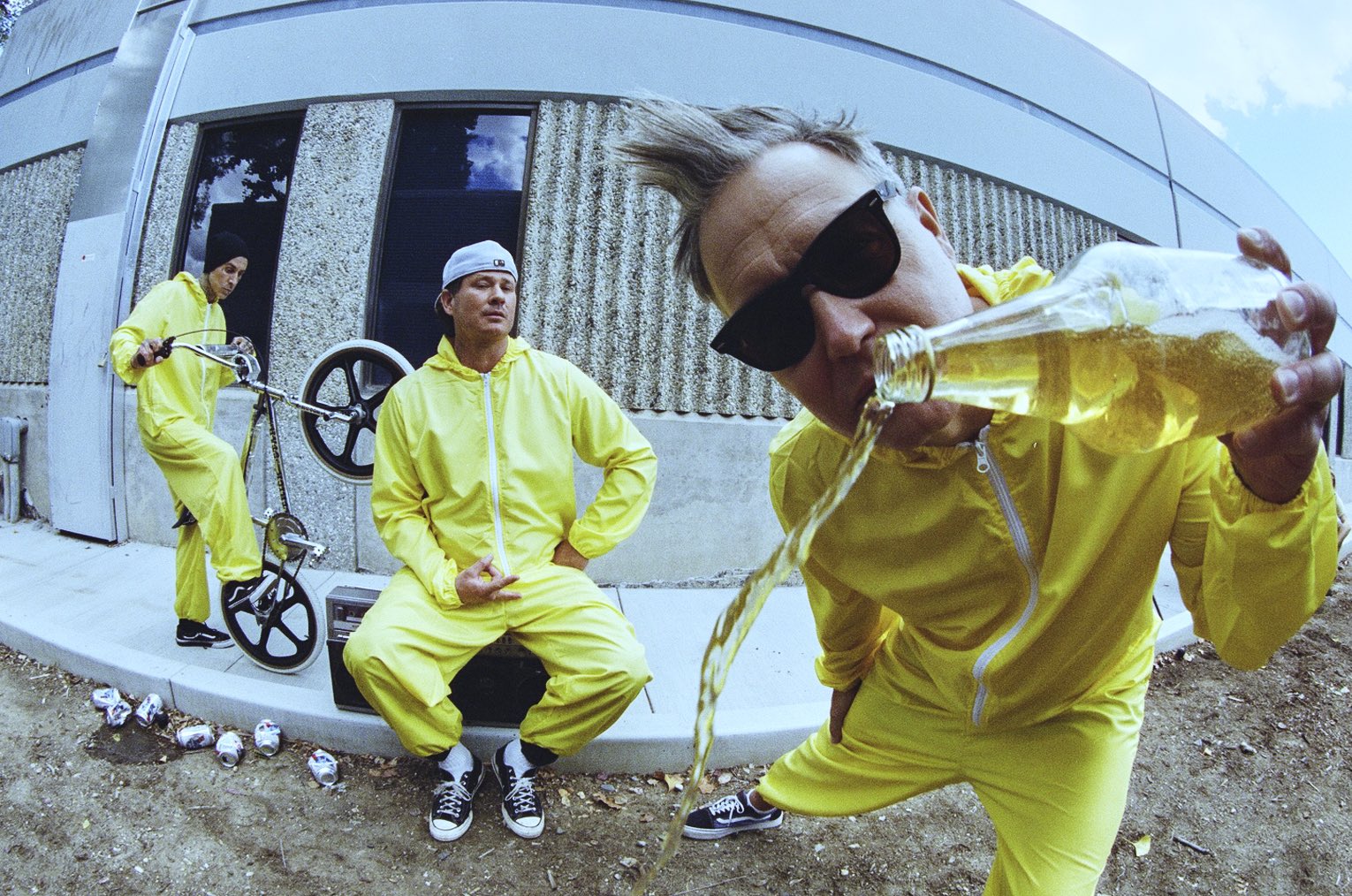 There's no way we could make a list like this and not raise a solo cup to this trio. After years of hoping and wishing, blink-182 fans got rewarded for the excruciating wait: The band got back together! 2021 was an incredibly rough year for Hoppus after being diagnosed with cancer and undergoing chemotherapy. Fortunately, he entered remission before the year was up. He's since talked about the depression it brought on and how he feels lucky to be alive. After a not-so-easy year himself, DeLonge spoke out about how being there for each other through tragedy brought them back together as friends. The secret sauce of the pop-punk industry and the man there's always room for, Travis Barker showed us the meaning of healing. He got married and, after recovering from the trauma of a plane crash in 2008, he started flying again. Now, here we are with the original blink-182 lineup with new songs and a tour on the way. This was perhaps the biggest announcement to hit the pop-punk news waves this year. The amount of fun and joy this trio brings to their fans is unmatched and incredible to watch. May 2023 hold even bigger things for Blink—to the stratosphere and beyond.
What we can learn: Painful moments can remind us what's important and really badass things can come from that reminder.
—
Volodymyr Zelenskyy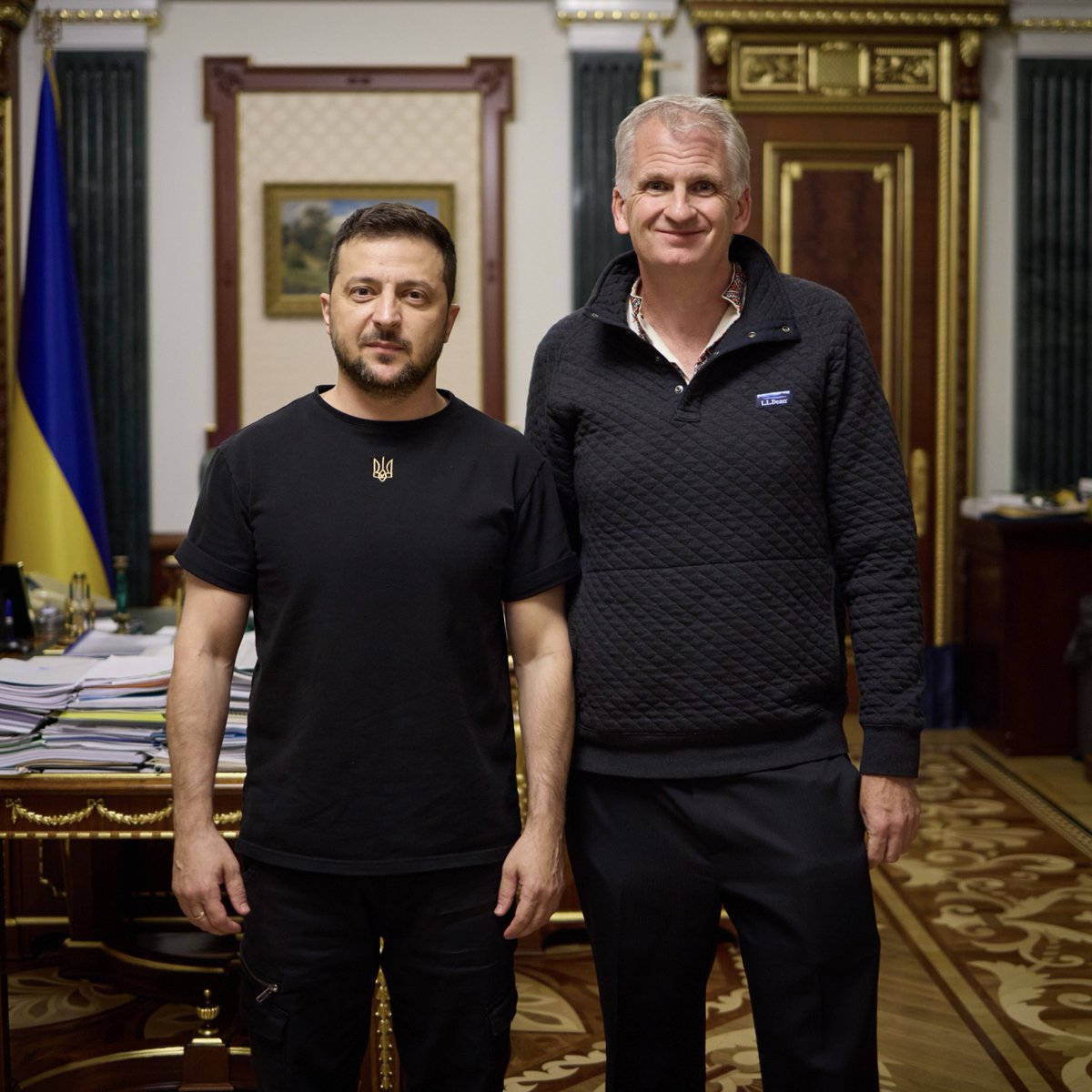 If you don't know who Volodymyr Zelenskyy is by now, that's why you're here. Zelenskyy was elected President of Ukraine in 2019 and since has fought through a deceitful and heartbreaking war. When Russia invaded Kyiv, Ukraine's capital, Zelenskyy did not back down or hide. Oftentimes we want our leaders to be protected and Putin getting ahead of Zelenskyy would be a death sentence. However, the Ukraine leader wasn't having it. He got down into the warfare, to fight alongside his people. Zelenskyy kept open communications with the citizens of his country and the rest of the world. With this war, social media played a role, Ukrainians live-streamed what was happening in Ukraine straight from their phones and into the hands of people around the world. Zelenskyy has not shied away from using that method himself. He has won battles no one expected him to win and he isn't done yet.
What we can learn: There are good leaders out there who are willing to get down in the mud with the people they lead. Be a good leader.
—
Turnstile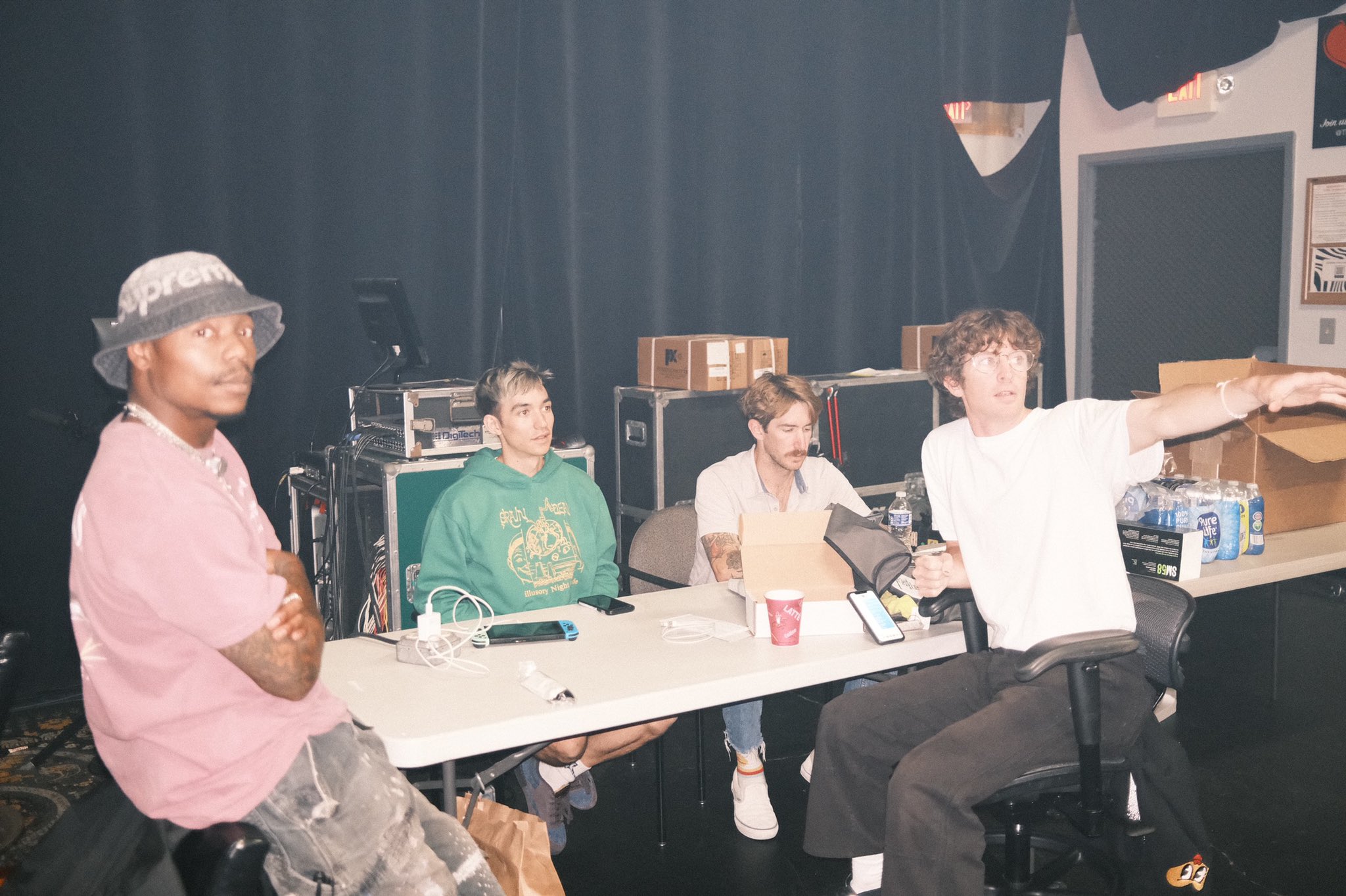 Turnstile ended last December, almost exactly a year ago, by performing on Late Night with Seth Meyers. They were the first hardcore punk band to do so, and it was only an indicator of what 2022 was going to look like for them. First and foremost, they kicked off early by announcing they were opening for My Chemical Romance. That's insane in itself. They then went on to perform on Jimmy Kimmel in March and Jimmy Fallon in May. Truly reminding the world why we love punk music so much. They landed themselves three Grammy nominations this year and are set to tour with blink-182 next year. Turnstile gives unique life to a genre that we love so much and their success is well deserved.
What we can learn: You can be in a completely different and beautiful place this time next year and that's so exciting. Surprise yourself.
—
Taylor Swift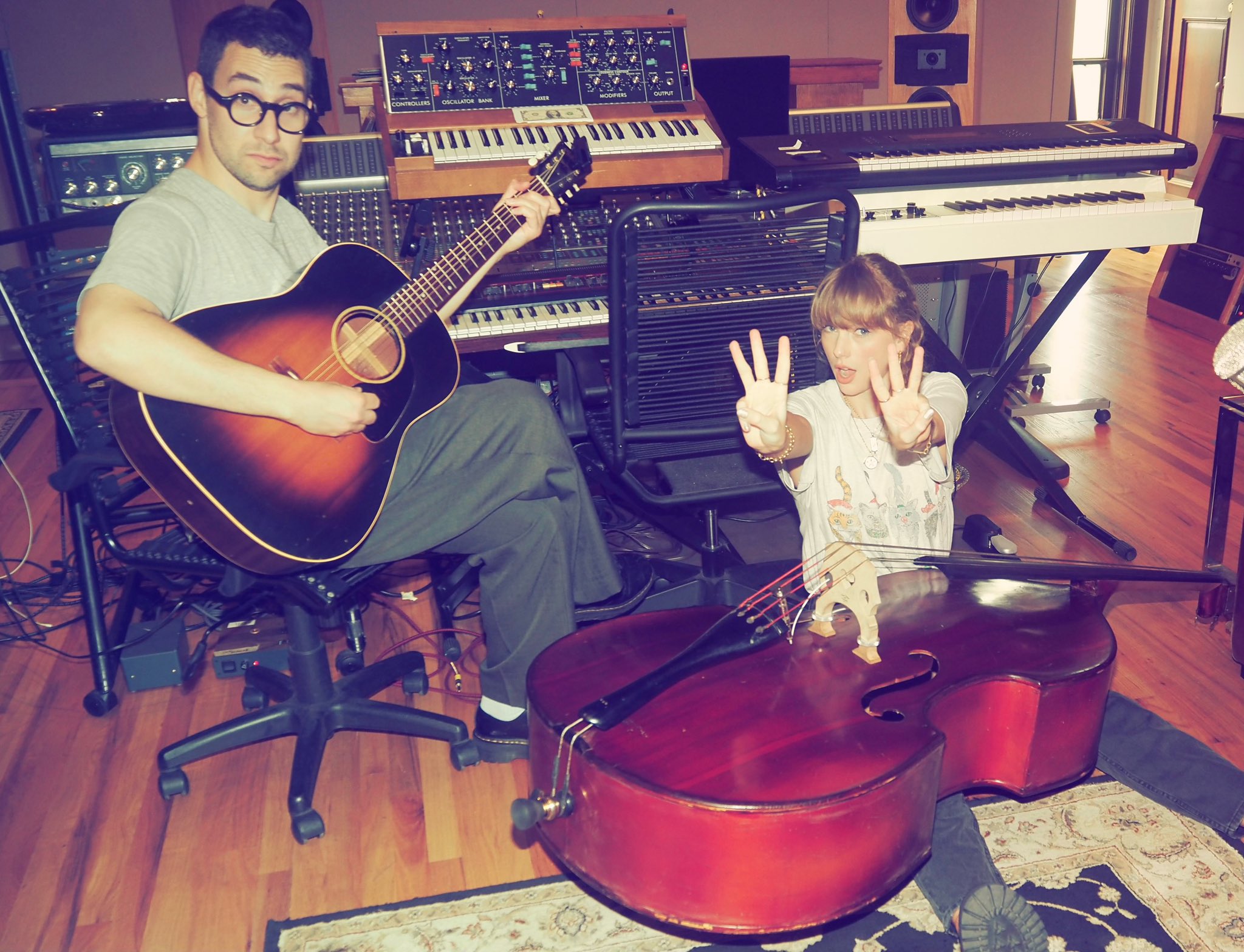 This one doesn't need much explaining. Taylor Swift has built up to this moment in her life: she became a huge pop star, faced insane amounts of criticism and hate, got her music stolen, and continuously confirmed her position in the pop pantheon. Whether you like her music or not, you have to respect her hustle. Not only has Taylor re-recorded older tracks to own her masters; she made that music better. THEN she dropped an entirely new album on us this year. That same album led to a tour that had fans frantic. Taylor can't stop making headlines. Every time someone else tries to push her down, she gets back up and pushes back even harder. It's amazing how Taylor Swift stays true to who she is and the art she wants to make.
What we can learn: If you get knocked down, don't stay down. Also, Ticketmaster sucks.
—
Pinkshift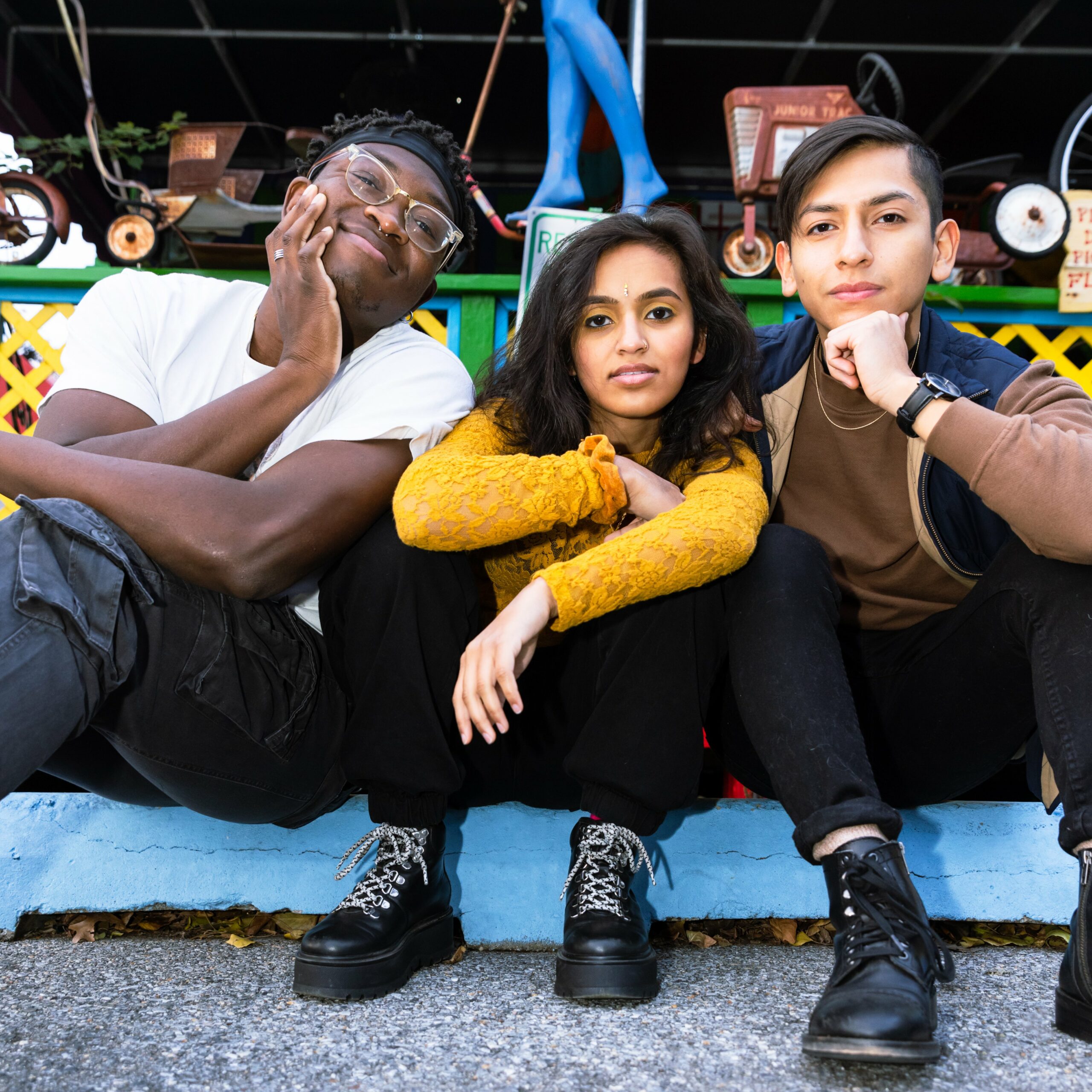 In our humble opinion, Pinkshift is this year's rising star. They bleed pop-punk and have the talent to back it up. They released Saccharine, their first EP, last year and have already dropped their debut full-length banger Love Me Forever. They've also been touring to support the album. Pinkshift hasn't been around for long but they wasted no time in blasting off their careers. In 2022 alone they signed their first label deal with Hopeless, made and released their debut, toured in multiple countries, and played with bands like Bayside and Pup. Pinkshift also uses its music to speak out against issues they're passionate about, like the patriarchy and our rights to our own bodies. This band is the real deal and you don't want to miss out.
What we can learn: You're never too young to do what you love and use your voice.
—
Elliot Page
Elliot Page came out as a transgender man in 2020. One of the things that has been brought to light, is the true lack of representation for transgender people in entertainment. When Page came out, he never missed a beat. The freedom he experienced lit up his face and he spoke so openly about the joy it has brought him. This past year that transition made a bit of history in the world of television. Elliot Page is one of the stars of The Umbrella Academy. The first two seasons were filmed and released before he came out, so fans were left questioning how Netflix would approach his truth. Turns out, the series' creators showed their support in a really cool way. Page's character transitioned from Vanya Hargreeves to become Viktor. This was a moment of true representation and love for the transgender community—something we hope to see more of in 2023.
What we can learn: Representation matters. Support the freedom for everyone to be who they are.
—
Jeanette McCurdy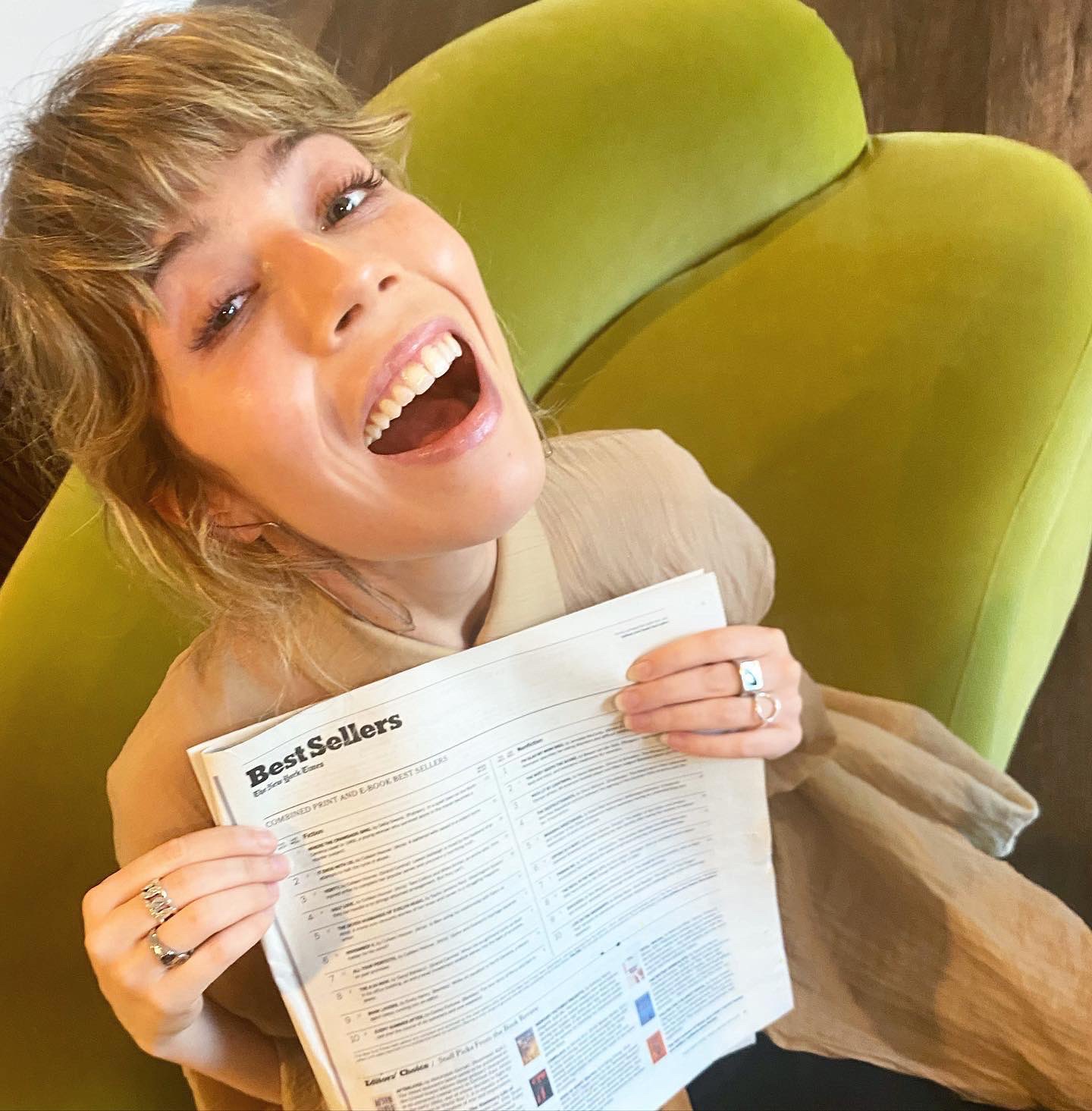 Jeanette McCurdy is known for starring as Sam in Nickelodeon's iCarly. When the show rebooted last year, fans were sad she did not return with her cast mates. This year, we got more insight into why Jeanette stepped out of the limelight. In her memoir, I'm Glad My Mom Died, she lets fans into a vulnerable place. She spoke about the abuse she received from her mother and her later death from cancer. Jeanette also struggled with an eating disorder, life on set, and how working for Nickelodeon was not what she'd hoped for. Her life has not been easy and she completely let us in. Owning her story through her memoir has captivated us all. I'm Glad My Mom Died sold out immediately and was a trending topic on TikTok. The fandom who spent their time watching this funny and happy girl got to know the truth and could suddenly relate to her on new levels. Jeanette McCurdy reminded us that happy and loving people might be hurting too. She opened up a platform to tell us we aren't alone.
What we can learn: Being vulnerable is a strength that connects us.
—
Mahsa Amini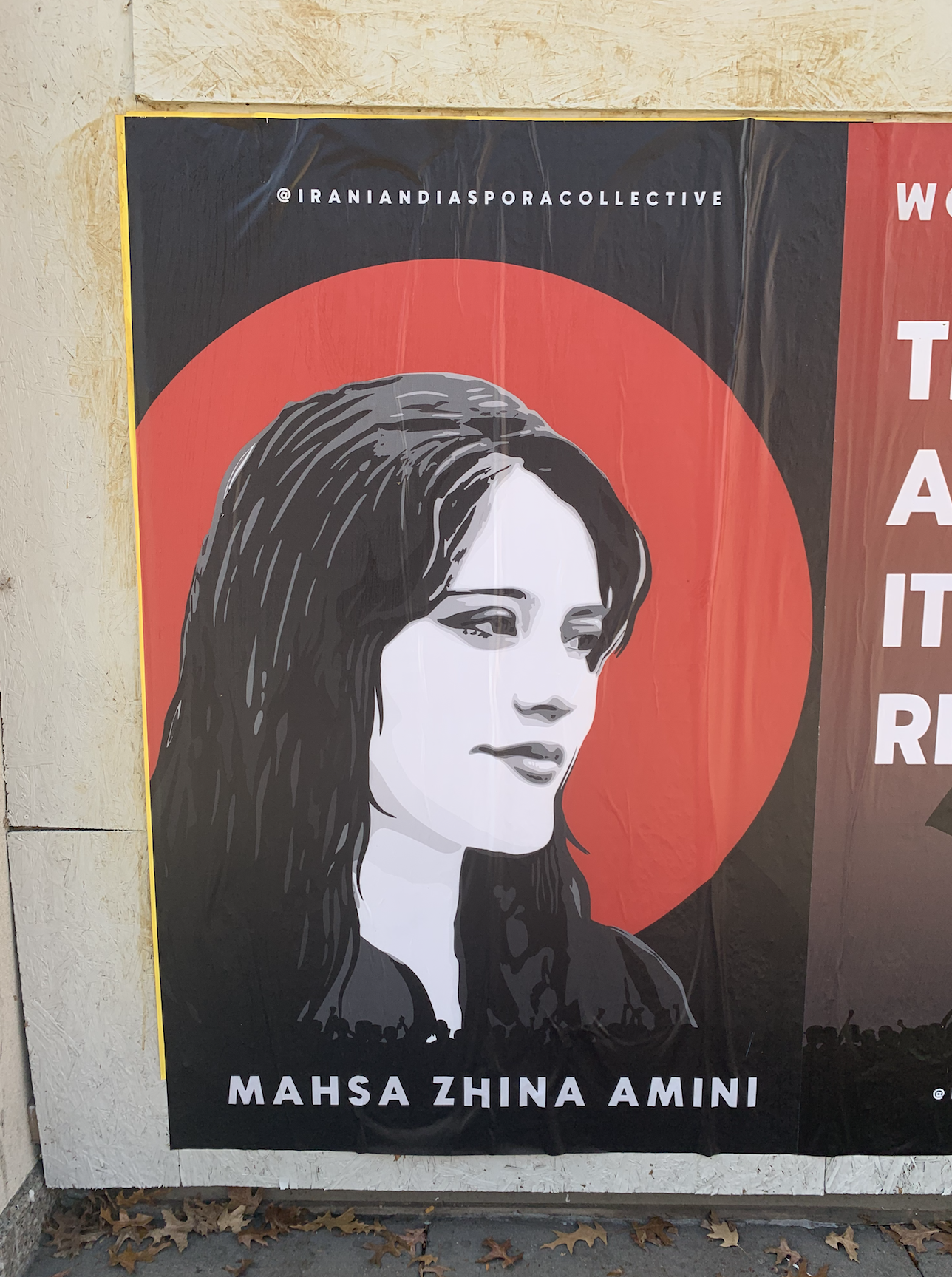 While Mahsa Amini was violently taken from us, she started a revolution. Earlier this year Mahsa was arrested, beaten, and killed by the morality police in Iran for not wearing her hijab "correctly". It wasn't long before protests erupted in Iran (and in other parts of the world) led by outraged women. In a country where women are seen as less than, they are fighting back against the government that oppresses and will often execute them for speaking out. Mahsa was only 22 but she was strong and she held onto what she believed in. Now, even after her death, she has sparked a historical moment in Iran's and global women's rights.
What we can learn: Change is an action. Look deeper into what makes you angry. Use it. It's worth fighting for.
—
Tariq AKA The Corn Kid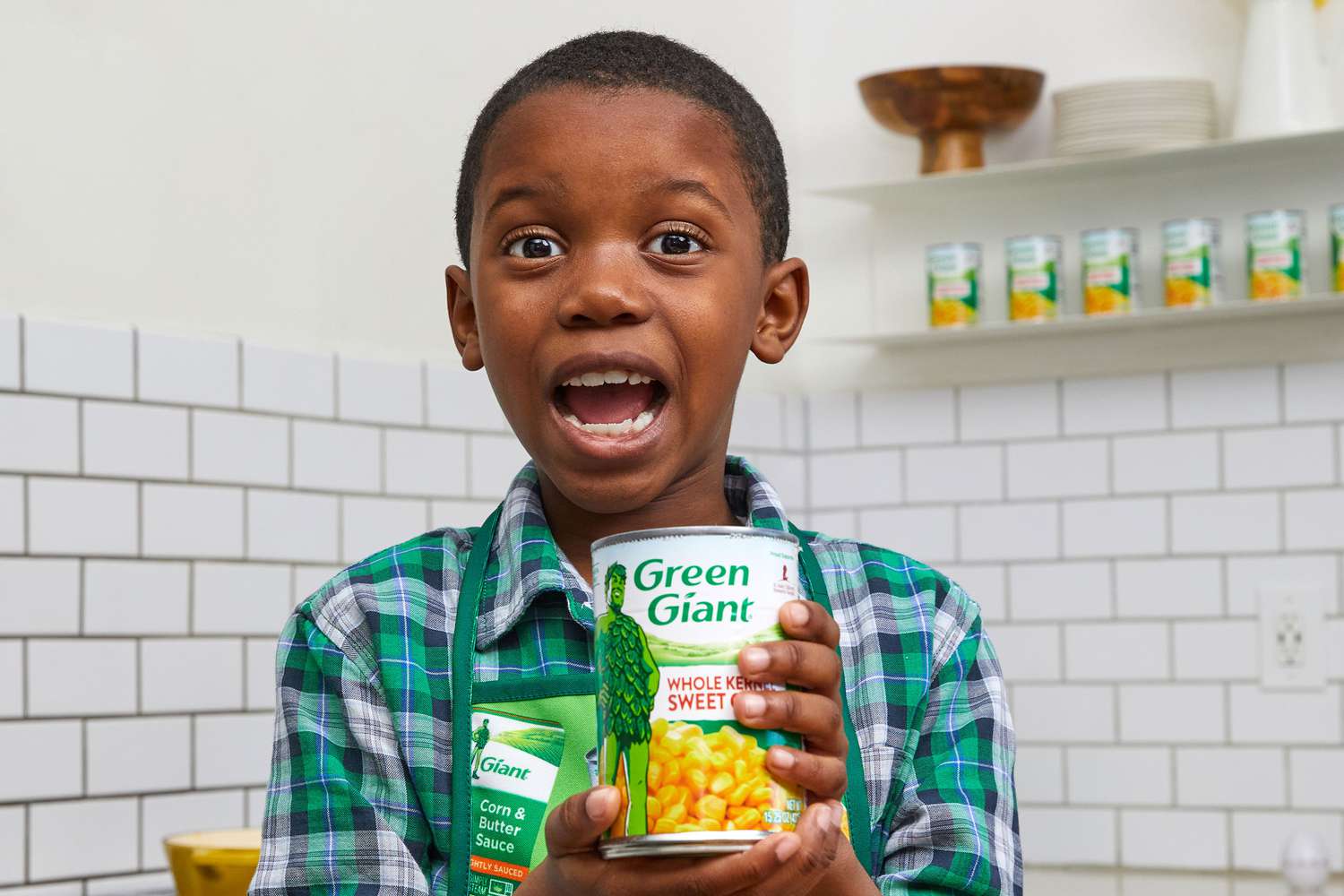 One TikTok took over the internet this past year. An account called Recess Therapy interviewed 7-year-old Tariq and he let the world know his love for corn. Just plain corn. "It has the juice." Tariq is the perfect mixture of adorable and hilarious when he tells us the glories of his favorite food. You could watch it over and over and listen to the sound nonstop. Of course, the internet took it a step forward and made his most quotable lines into a song. We're sure Tariq won't want to be known as "The Corn Kid" for the rest of his life, but we want to thank him for making us laugh in such a lighthearted way in the midst of so much crazy.
What we can learn: Give yourself permission to relax when you need it. We hope you can kick back and simply enjoy something as much as Corn Kid loves corn.