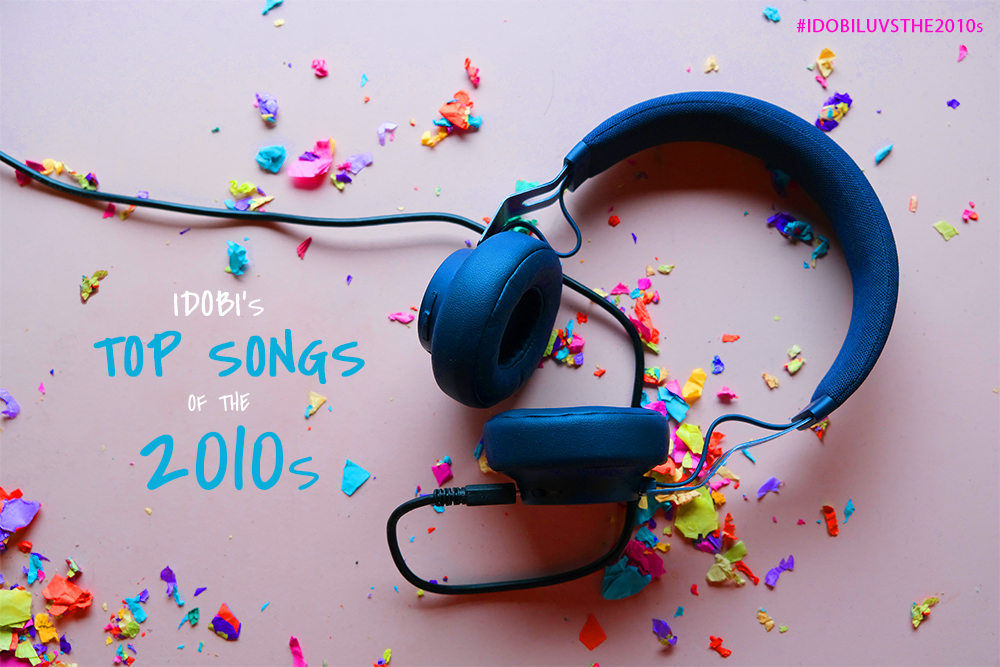 Remember that song that played all summer '13 for you? What about that one that got you through that breakup and made you who you are today? Or that song you played on repeat 'til your neighbors called the cops? Music has always been the soundtrack to our staff's lives and now they're telling us the songs that defined their decade. It's a tough choice, we know—so tell us what you think should make the list!
—
"1901" – Phoenix (2010)
This one dropped at the start of the decade and was in everyone's heavy rotation for at least 2-3 summers. It brings back a lot of memories for me, fresh out of college and ready to take on the world.
–Eddie Barella, Program and Music Director & host of It's News to Us
—
"Here Comes a Thought" – Steven Universe
–Sherin Nicole, Chief Creative Officer and CMO & host of Geek Girl Riot
—
"Robbers" – The 1975 (2013)
–Fish, Programming Assistant & host of Gone Fishkin
—
"Afterglow" – All Time Low (2017)
–Alex Bear, Senior Editor & host of Geek Girl Riot
—
"Map Change" – Every Time I Die (2016)
–Patrick Walford, Howl Music Director & host of Rock the Walls
—
"Skeletons On Parade" – Ludo (2010)
–Scott Waldman, host of Waldman's Words
Listen to Ludo if you haven't done so yet and revisit Ludo if you haven't done so in a while. Most. Underrated. Band. Ever.

— Scott Waldman (@lidobeach) December 13, 2018
—
"Call Me Maybe" – Carly Rae Jepsen (2012)
I still can't get this thing out of my head! Not sure if that makes it good or not, but its all I ever hear!!! Haha
–Brett Davern, host of The Brett Davern Show & Radioactive Dads
—
"Descending" – Tool (2019)
–Wesam Keesh, host of Wesam's World
—
"Lacune" – SLOW (2019)
–Shawn Kupfer, host of Metal DNA
—
"Drops of Jupiter" – With Confidence (2019)
–Emillie Marvel, Podcast Producer/Specialist
—
"Here In Spirit" – Jim James (2016)
–Tommy Wooldridge, Video Director
—
"(Un)Lost" – The Maine (2015)
–Aud Lew, Events and Live Activations Manager
american candy. all the bops man. great for summer with the windows down driving.

— Aud Lew (@thatgrlaudrey) April 4, 2019
—
"A Love Like War" – All Time Low feat. Vic Fuentes (2012)
–Sam Devotta, Book Reviews Editor & host of Geek Girl Riot
—
"Royals" – Lorde (2013)
"Royals" (2013) by Lorde represented an iconic indie shift in pop music. There's a reason why David Bowie was a fan of hers.
–Alice Meichi Li, writer
—
"Some Nights" – fun. (2012)
–Joe DeAndrea, writer