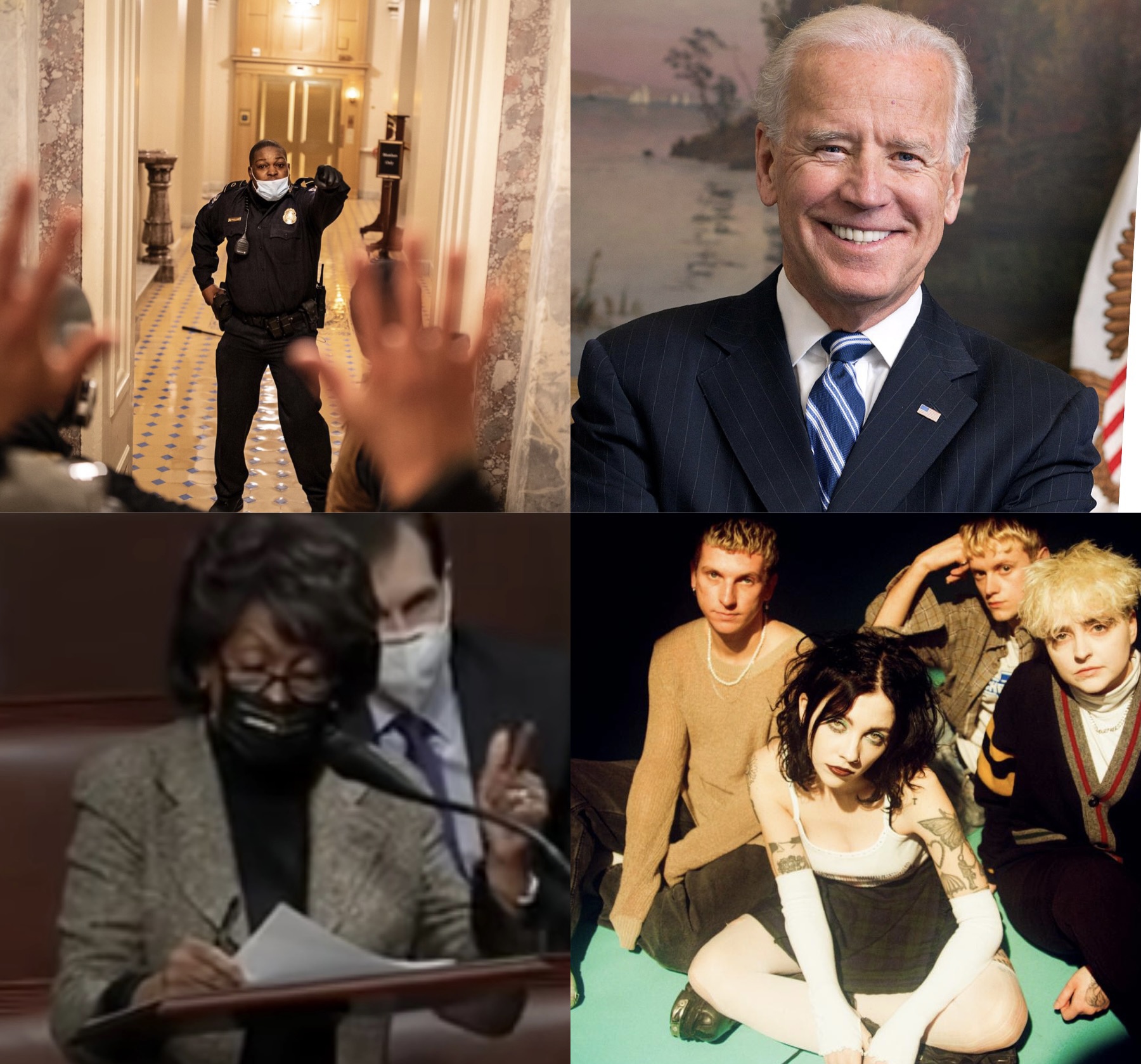 There's a lot going on today, but don't worry, it's not all stressful. We'll make sure to lift your spirits before releasing you back into the wild!
–
Officer Eugene Goodman, Hero of the Democracy

Here's the scary moment when protesters initially got into the building from the first floor and made their way outside Senate chamber. pic.twitter.com/CfVIBsgywK

— Igor Bobic (@igorbobic) January 6, 2021
It's possible that one lone Black man, Officer Eugene Goodman literally helped save American Democracy. If you haven't heard of this hero yet, he was face to face with a majority white mob—which, according to The New York Times, included some out of state officers as well—that was on their way to the Senate floor during the insurrection last week. With no backup and only a baton, he fearlessly confronted the crowd as they chased him upstairs. What happened next was pivotal. When he reached the top of the stairs he looked to his left, noticing the doors to the Senate floor were completely unguarded. He then put his body in harm's way and pushed the leader of the mob, intentionally distracting and luring the crowd away from their targets. He led them to a room away from the Senate, where they were met with a slurry of armed officers. In the video, you can hear people in the mob shouting "this is our America!" Again, to a Black officer. I wonder whatever they could mean by that. We're left wondering, what happened to the staunch belief in the "rule of law," or "blue lives matter," or to protecting the "thin blue line"? It's almost as if the law and its officers were nothing but a convenient avatar used to protect them from their own outright racism. Shocking. Anyway, we just wanted to give our sincerest thanks to Officer Eugene Goodman for his bravery last week. If you missed the video, it is chilling but absolutely worth the watch.

–
Members of Congress Calling to Impeach Trump
Today, the House of Representatives met to debate whether or not to impeach the president for the second time after Wednesday's failed coup. And Democrats are not mincing their words. California Representative and certified badass, Maxine Waters offered this chilling quote: "It is reported that the president of the United States watched the invasion from the Oval Office of our Capitol, and seemingly enjoyed it…he is capable of starting a civil war." Other representatives fighting to impeach and remove Trump include: Cori Bush, Rashida Tlaib, Nancy Pelosi, Nancy Mace, and Cedric Richmond of Louisiana, who so clearly stated that, "President Trump put the domestic terrorists on notice by saying  'stand back and stand by.' He then summoned them to D.C., directed them to march on the capitol, then he sat back and watched the insurrection." The Hill reported the debates live, and according to The New York Times, ten Republicans have joined Democrats, making Trump officially the first president to be impeached twice.

This is like watching the Super Bowl but, instead of a football and an incredible halftime show, it's democracy itself and it's not a game.

–
Inauguration Day is Scheduled to be a Much
Needed Wholesome Change of Pace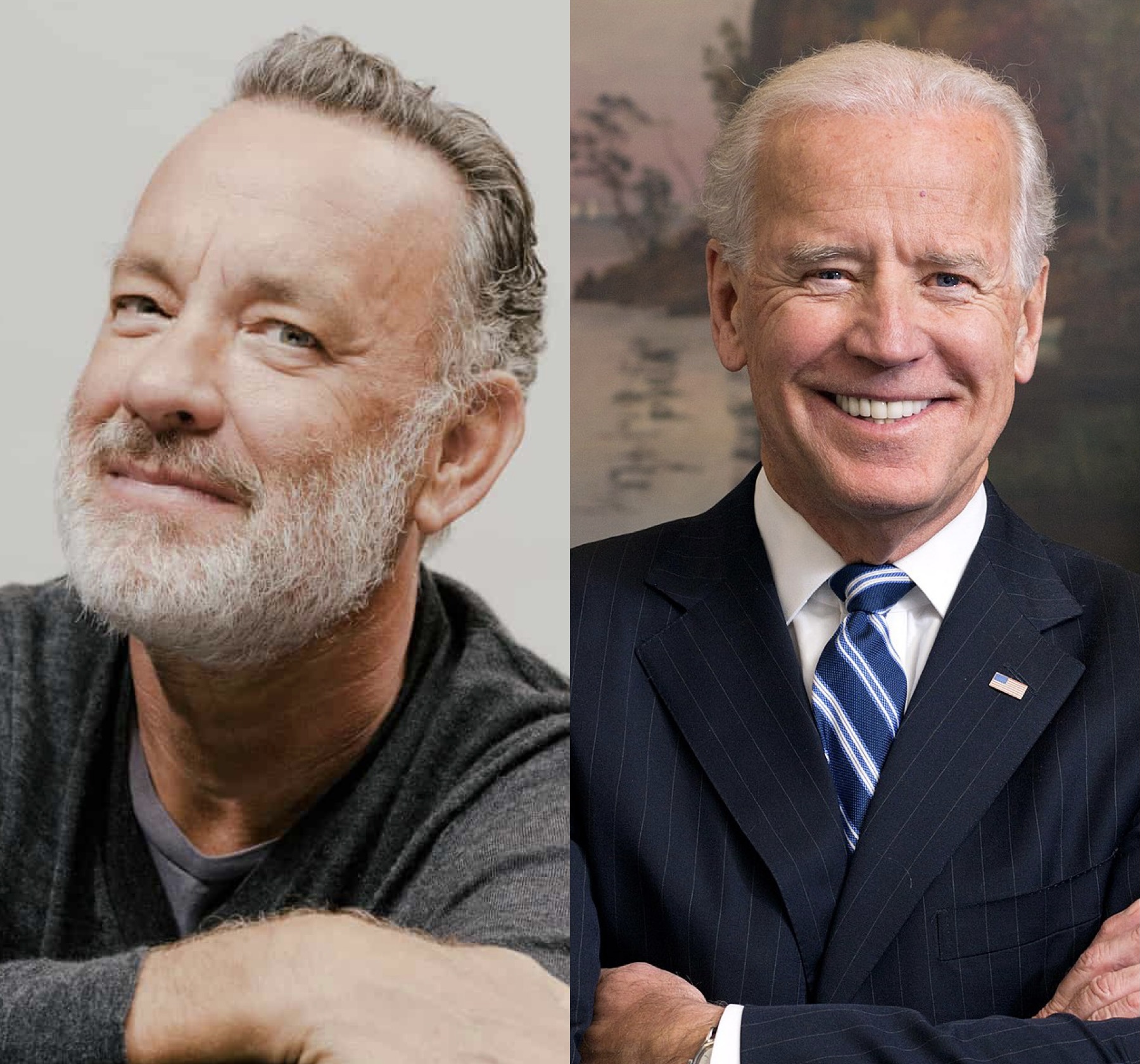 And now for an uplifting announcement. The inauguration of President-elect Joe Biden and Vice President-elect Kamala Harris—titled Celebrating America—will be hosted by America's dad and Academy Award winning actor Tom Hanks. It will also include performances by Justin Timberlake, Demi Lovato, and Bon Jovi. Due to safety, the inauguration will not look the same as it has in years past. Forgoing the large crowds, the event will be broadcast and streamed live next Wednesday, January 20th from 8:30-10:00pm EST on ABC, CBS, CNN, MSNBC, YouTube, Facebook, Twitter, Twitch, Amazon Prime Video, Microsoft Bing, NewsNOW from Fox, and AT&T DirectTV and U-verse. Good lord we need this, is it next week yet?

–
Pale Waves Thinks Loving You is "Easy"
One last thing to really bring you up before releasing you back into the wild: British indie-pop band Pale Waves released their newest single, "Easy" along with its official video. The song is exactly what you want from indie-pop—it has a straightforward beat, it's catchy, and of course it gives you all the warm fuzzies. "Easy" is off Who Am I?, their much anticipated sophomore album out February 12. Do yourself a favor and reset from the political noise and check this video out. While you're at it, you might as well pre-order the album here.