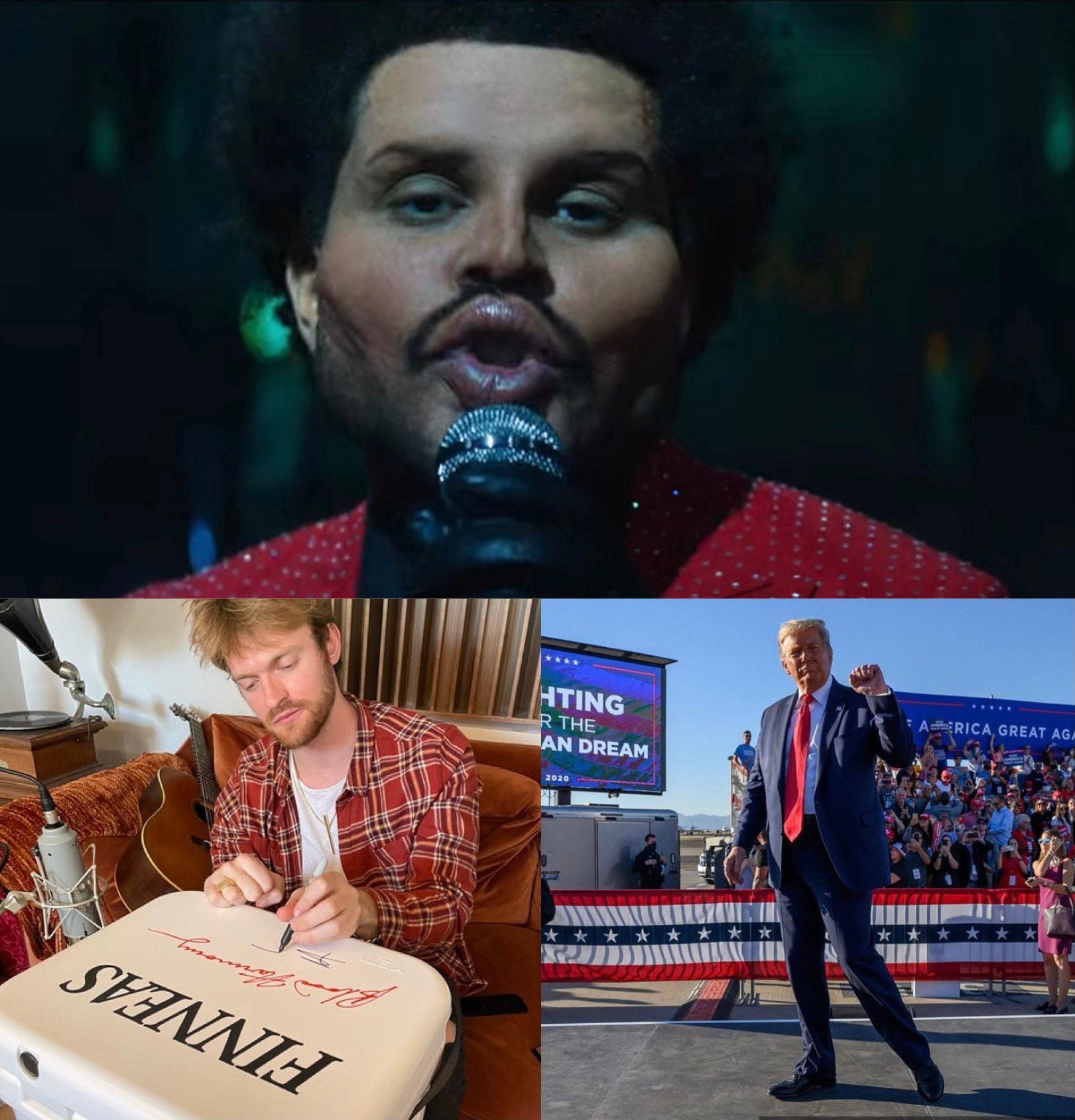 2021 is starting off with a bang! Let's get into what's on our radar today.
The Weeknd Drops New Music Video
for "Save Your Tears"

The Weeknd has dropped his latest music video for "Save Your Tears" off the 2020 album After Hours. The video shows the "Blinding Lights" singer performing in classic lounge singer fashion with a twist. The crowd dons masks and The Weeknd's face is just a little…different. After spending last year with varying degrees of a broken face, it seems as though his character has undergone extensive plastic surgery and plenty of fillers. Check out "Save Your Tears" below.
–
Get Some Yeti Coolers to Help the Crew

Some of our favorite bands and artists are auctioning off their own custom designed coolers for Yeti's new fundraising campaign One for the Roadies. All the money raised will go to CrewNation, a nonprofit organization by LiveNation that aims to support out of work touring and venue crew members. Artists participating include Billie Eilish, Finneas, Tenacious D, Wilco, Beastie Boys, and a whole lot more—29 more to be exact. Currently, prices range from $400 all the way up to over $3,000. The auction ends January 12th at 11am ET so be sure to put your bid in here.

–
Trump Pressures Georgia to "Find" 11,780 Votes

On Saturday, audio of an hour long phone conversation with Trump was leaked, during which he pressured Georgia's Secretary of State, Brad Raffensperger, to "find" enough votes to overturn the state's presidential election results. Initially reported by the Washington Post, Trump can be heard saying, "All I want to do is this. I just want to find 11,780 votes, which is one more than we have. Because we won the state," even though Georgia has already recounted the ballots twice. Raffensperger can be heard pushing back on these false claims, telling Trump, "The data you have is wrong." Although it is unlikely Trump will be criminally convicted for voter fraud, according to CNN, this phone conversation has already been turned over to the FBI. You can listen to the full call below.