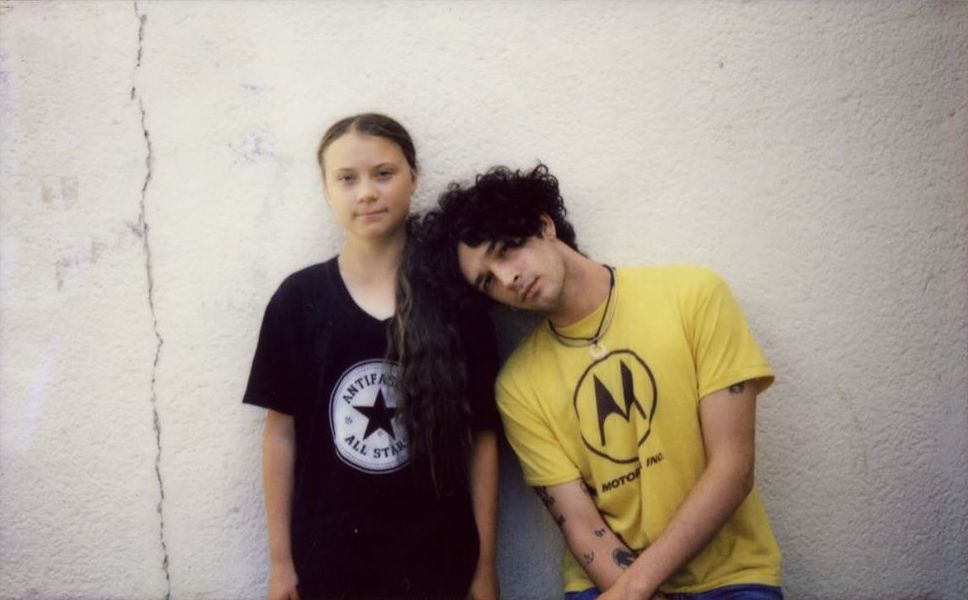 Punk's not dead…it just evolved. The 2010s have been a time of huge change, revolution, and moments that stuck up a middle finger to the world. There were plenty of punk rock moments throughout the decade and we've put together just a few—three cheers for shaking things up, long may it continue.
—
Conan O'Brien Gives NBC the Finger (2010)
After refusing to move the Tonight Show to 12:30am, following Jay Leno's new talk show, Conan jumps ship, leaving his dream job and the most coveted desk in late night TV. During the final months of his time on NBC, comedy gold ensued with a raw and honest monologue and bits. Some of the best damn TV ever. And Conan's comeback on TBS was equally as awesome and punk rock as he's now calling his own shots and has complete ownership over his content.
–Eddie Barella, Program and Music Director & host of It's News to Us
—
Matty Healy kissing a man in Dubai in support
of LGBTQIA+ rights. (2019)
–Sherin Nicole, Chief Creative Officer and CMO & host of Geek Girl Riot
—
Lana Del Rey tweeting "I won't not fuck you the fuck up. Period." (2018)
–Fish, Programming Assistant & host of Gone Fishkin
—
MILCK performing her song "Quiet" at the Women's
March On Washington on January 21st, 2017.
–Alex Bear, Senior Editor & host of Geek Girl Riot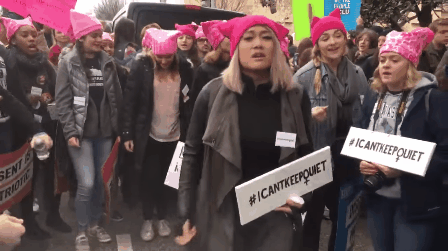 —
Green Day at the iHeart Music Awards (2012)
1 MINUTE?! 1 ****ing MINUTE?! IM NOT JUSTIN ****ING BIEBER!
–Patrick Walford, Howl Music Director & host of Rock the Walls
—
The First Lady of Poland Smoothly Avoided Shaking
Donald Trump's Hand (2017)
–Scott Waldman, host of Waldman's Words
—
Panic! At The Disco's cover of "Into the Unknown" from Frozen 2 (2019)
–Brett Davern, host of The Brett Davern Show & Radioactive Dads
—
This is INCREDIBLE!!! 4 a second I actually thought it WAS me!! @chrisdelia https://t.co/51Vop6aucO

— Marshall Mathers (@Eminem) February 6, 2019
Eminem doing an impression of Chris D'elia
doing an impression of him (2019)
–Wesam Keesh, host of Wesam's World
—
"Green MP Chlöe Swarbrick drops a casual 'OK boomer' in response
to being heckled during her speech in a sitting of the
New Zealand parliament."
–Shawn Kupfer, host of Metal DNA
—
Each and every protest held for equality!
–Emillie Marvel, Podcast Producer/Specialist
—
Tom DeLonge quitting blink to chase aliens
–Tommy Wooldridge, Video Director
—
Post Malone rocking out to Shania Twain at the AMAs (2019)
–Aud Lew, Events and Live Activations Manager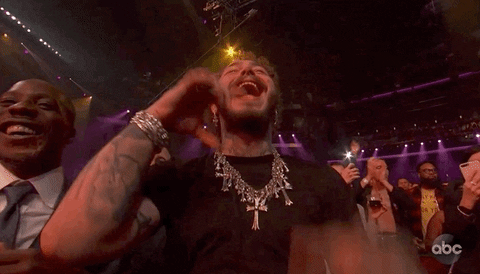 —
The 1975 releasing a track featuring Greta Thunberg (2019)
–Sam Devotta, Book Reviews Editor & host of Geek Girl Riot
—
The music video for "This is America" (2018) by Childish Gambino
…with an honorable mention to The Killers' "Land of the Free" (2019).
It starts off by disarming you with acoustic folksiness and then goes IN on criticizing the ills of America.
–Alice Meichi Li, writer
—
Against Me! vocalist Laura Jane Grace coming out as transgender (2012)
–Joe DeAndrea, writer