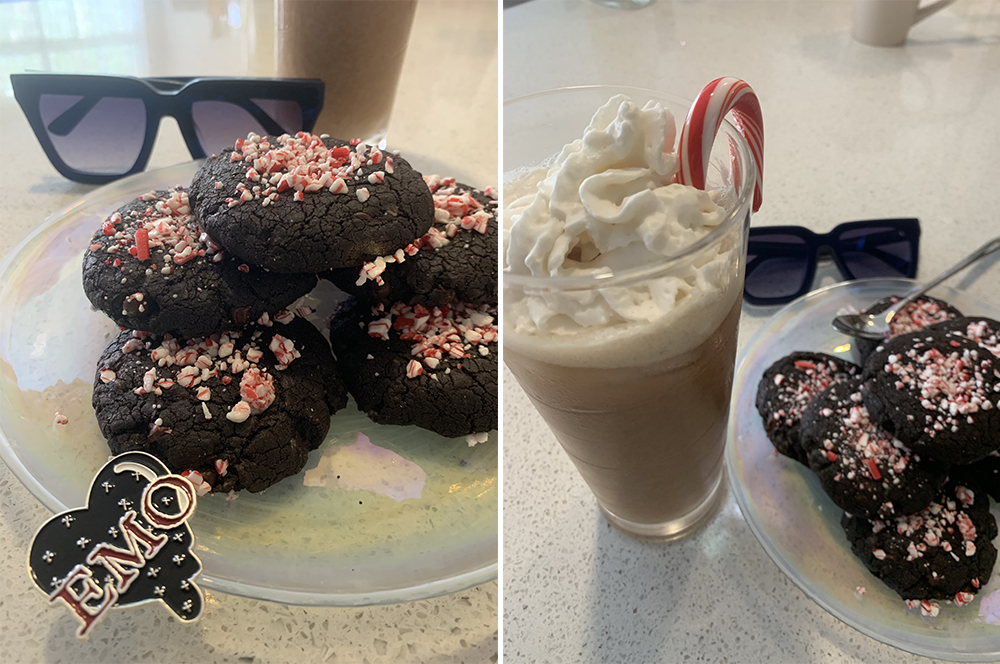 Servings (cookies): 12
Course: Dessert
Cuisine: Vegetarian
Freezer Friendly: 2-3 Weeks
Does it keep? 3-4 Days
—
Ingredients: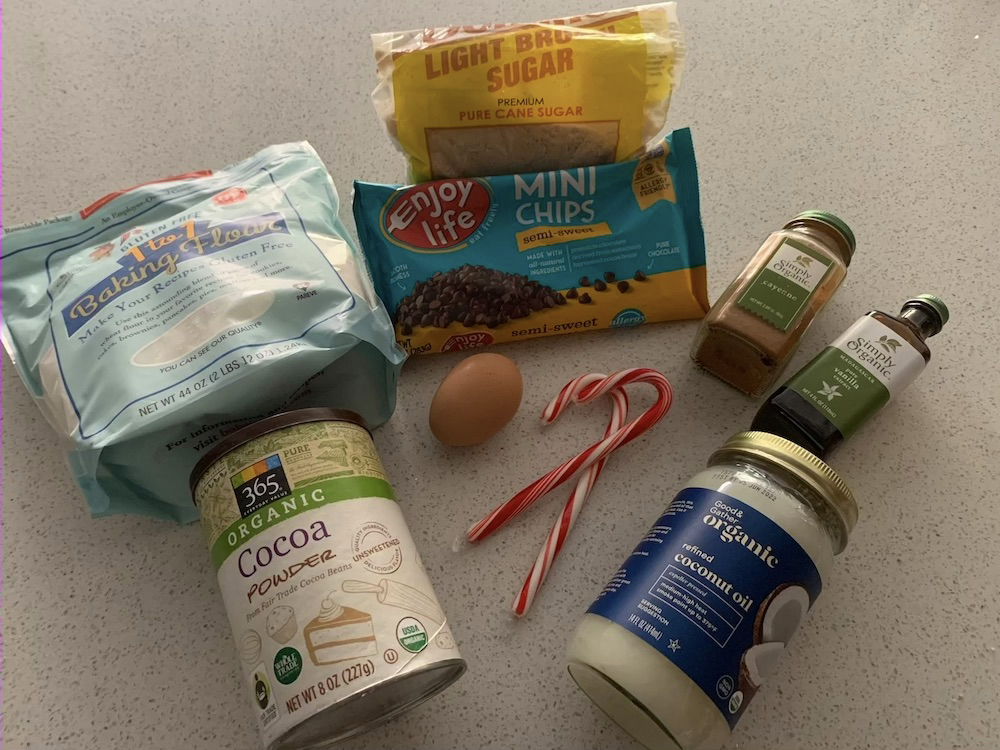 1/2 cup unsalted butter or 9 tbsps coconut oil (softened // 1 stick equals 1/2 cup)
3/4 cup brown sugar
1 1/4 cup unbleached all-purpose flour (or 1 to 1 gluten free flour)
1 large egg
1/2 tsp vanilla extract
1/3 cup cocoa powder (black if you have it – always bet on black)
1/4 tsp salt
1/4 – 1/2 tsp cayenne pepper (to your taste)
1/2 tsp baking soda
1/4 tsp baking powder
1 to 3 scoops activated charcoal (for darkness, darling)
1/3 cup crushed peppermint (finely crushed – you buy it pre-crushed but that's not very punk rock)
1/3 cup dark, bittersweet or semisweet chocolate chips
—
Instructions:
—
STEP 1:
Preheat your oven to 350 degrees F (176 C).
—
STEP 2:
In a large bowl, cream the butter and sugar together until lighter in color. Add egg, vanilla extract and beat until light and fluffy, scraping down the sides as you go to ensure even mixing.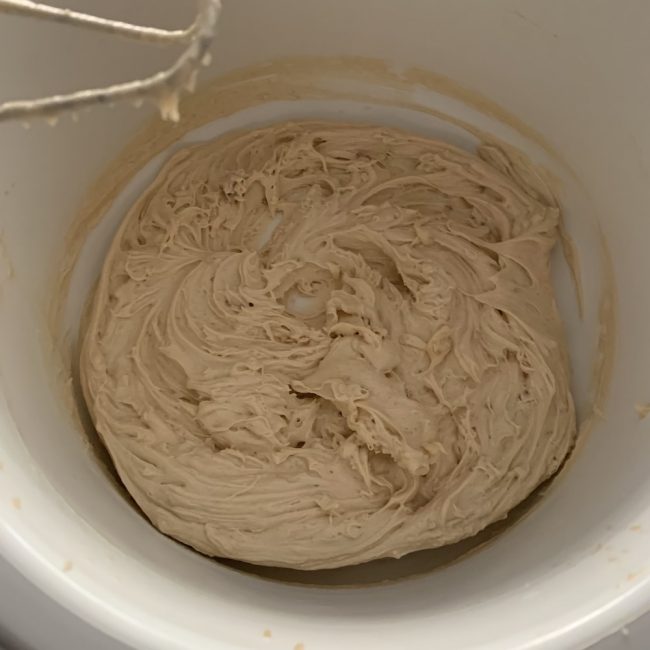 —
STEP 3:
Add flour, salt, cocoa powder, baking soda and powder, cayenne, and activated charcoal to a sifter and sift gradually over the wet ingredients mixing as you go. Mix until well combined. (if it looks like dirt you're doing it right)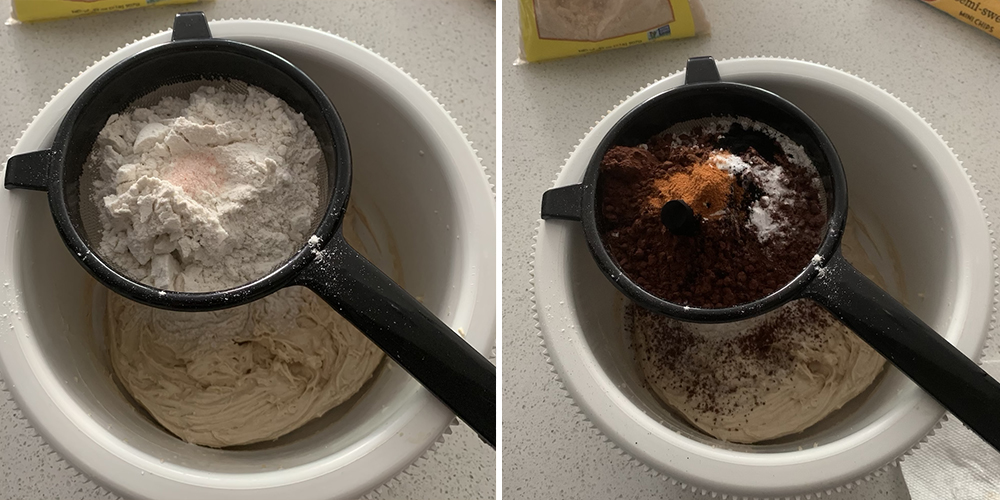 —
STEP 4:
Add chocolate chips + crushed peppermint and stir in with a mixing spoon and then chill in the freezer for 10 minutes while the oven finishes heating.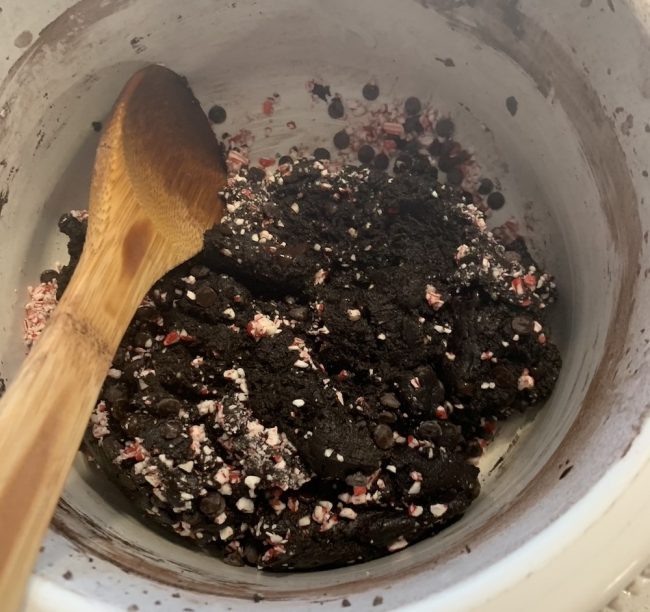 —
STEP 5:
Form the dough into small balls (heaping 1 Tbsp) and place 1.5 inches apart on an ungreased or parchment-lined baking sheet. Press the tops down.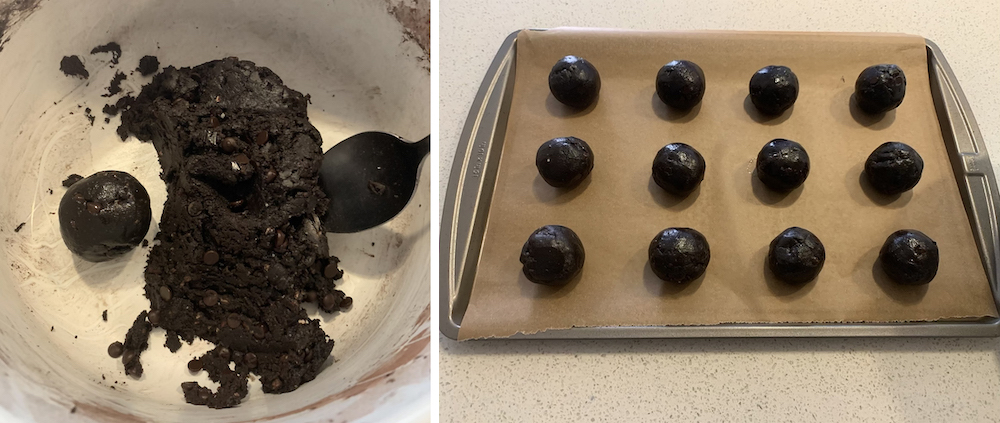 —
STEP 6:
(there might be a little leftover dough…so…snack time!)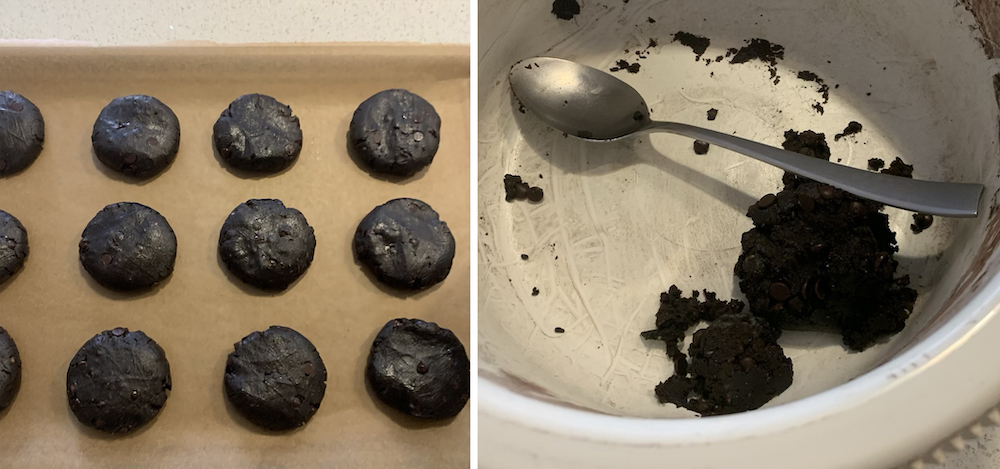 —
STEP 7:
Bake for 10-12 minutes – the edges should start to dry but the tops will still be slightly soft looking. Let set on the cookie sheet for a few minutes more but sprinkle crushed candy cane on immediately.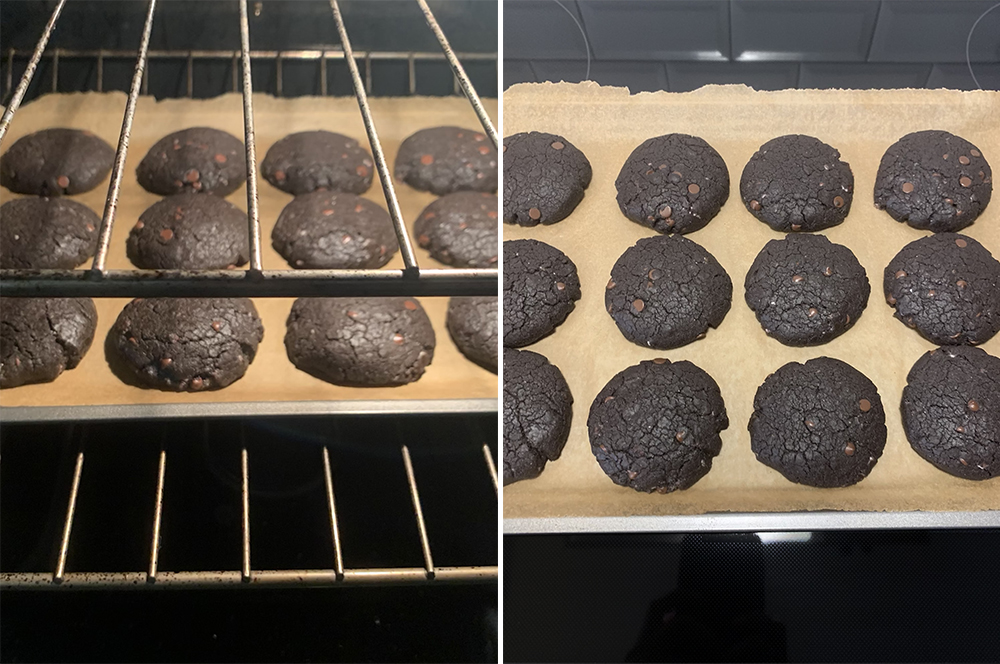 —
STEP 8:
(or if you're feeling the summer vibes you can place one red Little Secrets Peppermint Dark Chocolate piece in the center of each cookie and make "Santa Titties!" because boobies feed the world.) [see photo]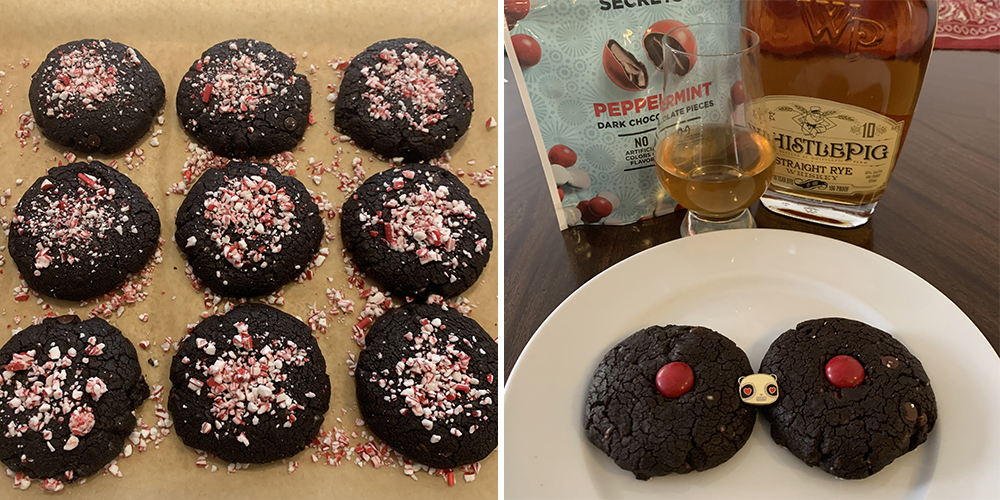 —
STEP 9:
Transfer to a cooling rack to rest until completely cooled. Store in an airtight container to keep fresh for up to a few days or freeze for several weeks.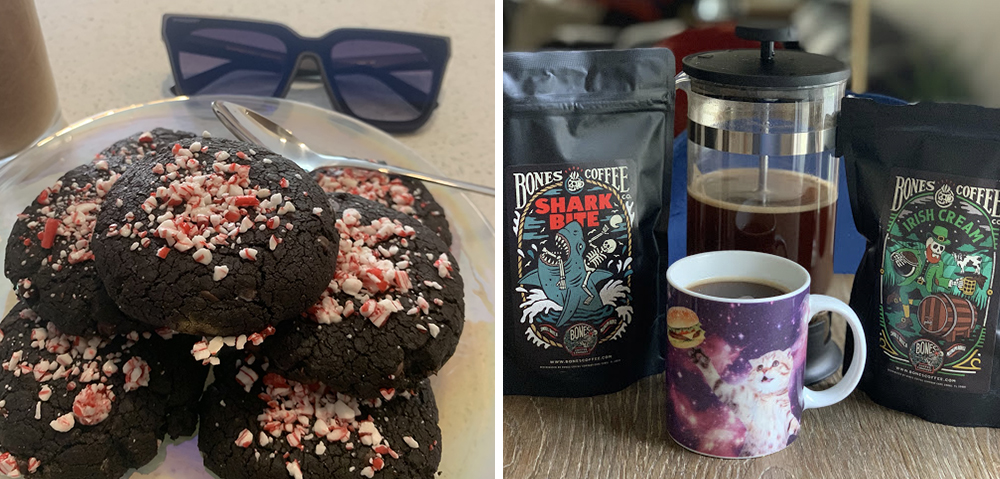 Of course you can't stuff your face with cookies without getting thirsty—so pair this recipe with a mug of Bones iced coffee. We used the Jingle Bones (Coconut, Vanilla, Caramel) flavor from their Holiday Sample Pack! Bones Coffee Company has so many delicious flavors that you can find the right taste for just about any snack. Chill your Bones Coffee with ice cubes or make it cold brew-style (or check out their iced coffee tips for inspiration). You can get a taste when you enter to win a Holiday Sample Pack!