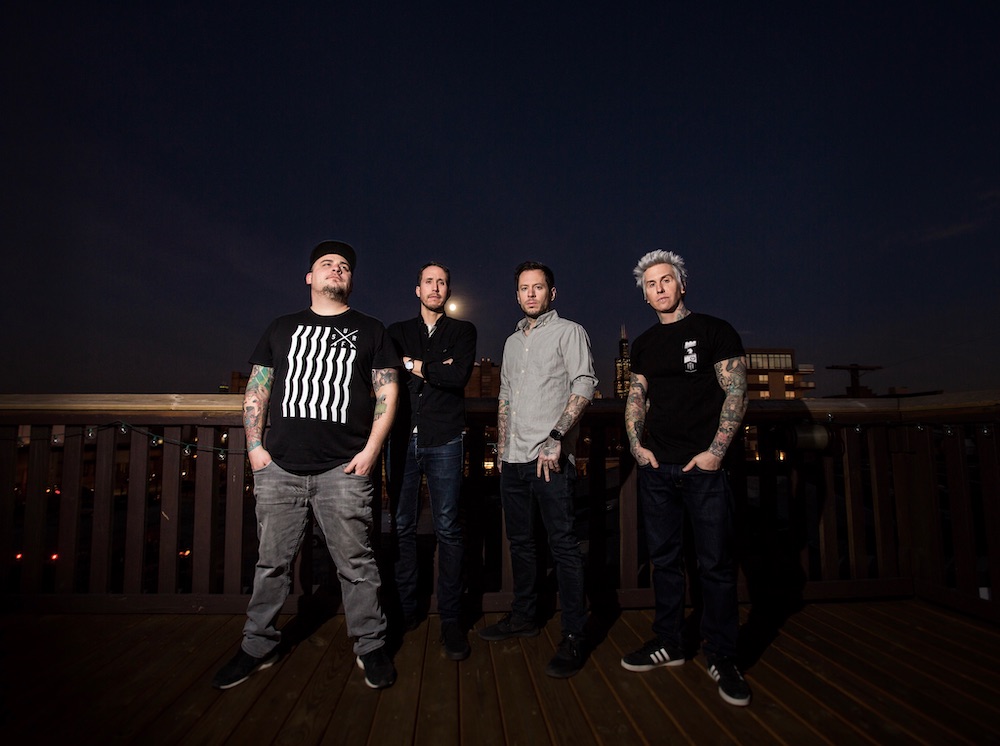 Boy, do we have some new music that's gonna make your pop punk heart happy. MEST are back with a new single called "Masquerade" which you can hear exclusively below ahead of tomorrow's release—and you can catch it spinning on tonight's Gone Fishkin! 
"Masquerade" is a heavy-hitter, telling an introspective story about the pain of hiding how you really feel. Kicking off with an intense beat that'll get your heart racing, the song's guitars build a sense of urgency as frontman Tony Lovato's vocals take center stage. "When the night is over / Will you remember my name? / When we wake up sober, will you recognize my face?" he sings and you feel the weight of the emotion fueling the track.
"Masquerade" is taken from the band's upcoming record which features MEST's original lineup for the first time in over a decade! To make the new release even more special, MEST decided to it independently, successfully funded by fans through Kickstarter. Produced by the legendary Cameron Webb, the album is due out this fall—and you can get a taste of what to expect below.
If you're dying for more (and "Masquerade" will get you there), catch MEST on tour this summer with Bowling For Soup and Reel Big Fish (damn, that's one hell of a lineup)!
Hear "Masquerade" on Gone Fishkin at 9pm ET / 6pm PT right here: ido.bi/player