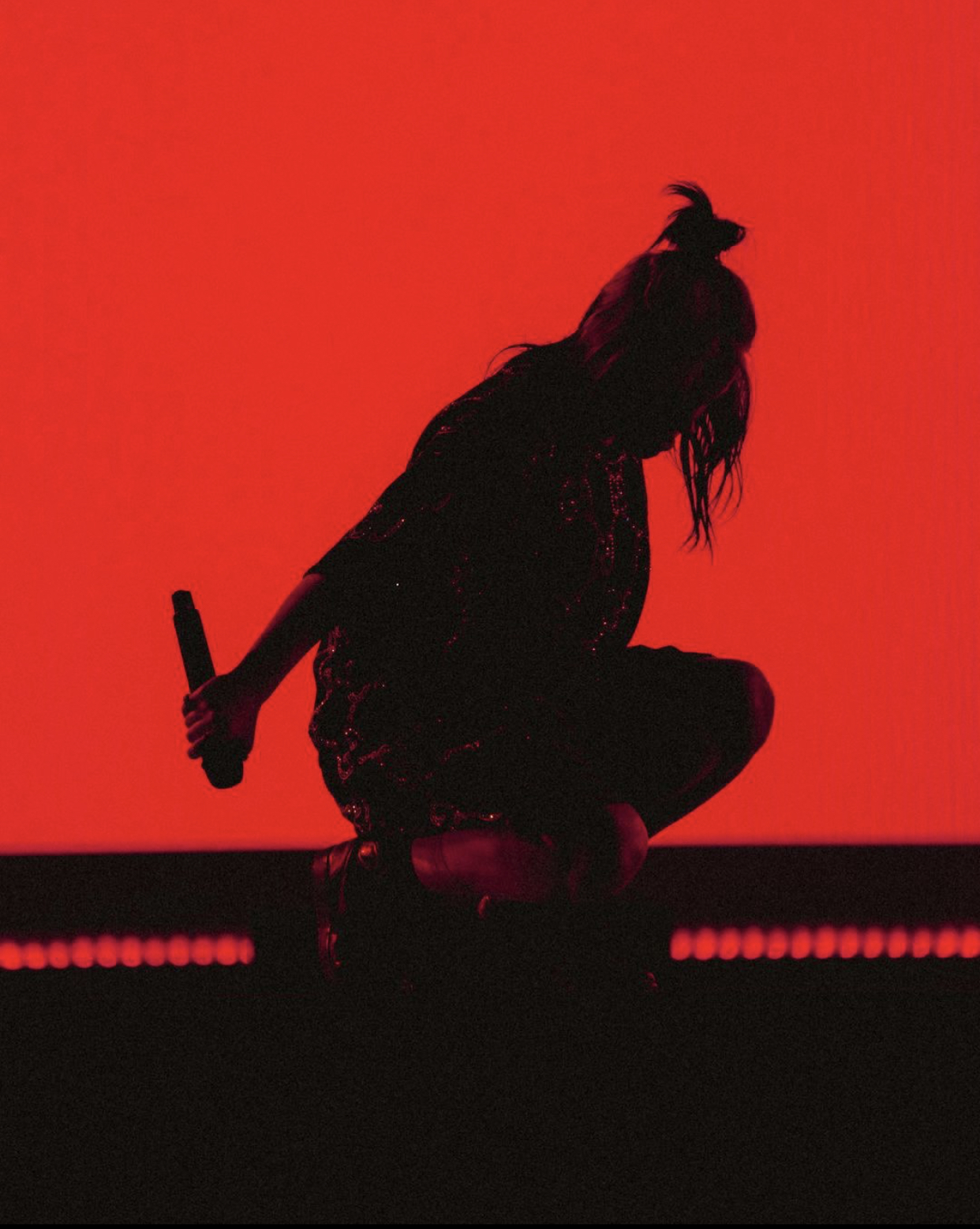 Billie Eilish (photo by Matty Vogel)
Just in case you didn't spend your Sunday night watching the American Music Awards, we got your back. From the awkward to the amazing, let's get into some of the evening's highlights.

First, let's talk about the elephant in the (not very well ventilated) room. The event was held live indoors at the Microsoft Theater in LA and it was an interesting mix between having questionable COVID decisions and socially distanced appearances. Up in the balcony was a small audience, distanced in their bubbles, who all tested negative. However, in the front rows were cardboard cutouts of some of the biggest names in music and entertainment. Host Taraji P. Henson (Empire, Hidden Figures) opened the show pretending to talk to Cardboard Bey and Cardboard J. It was half cute, half awkward. Some artists, like Doja Cat, were there to accept their awards, while others like Taylor Swift had to do so remotely. While acts like Justin Beiber with Shawn Mendes, and Megan Thee Stallion all performed on stage, The Weeknd and Billie Eilish opted to perform remotely.

Machine Gun Kelly and Travis Barker (L–R: photos by Benjamin Askinas / via Machine Gun Kelly / The AMAs)
Repping the pop punk scene, Machine Gun Kelly and Megan Fox made their red carpet debut as a couple. Many fans who may have felt left out of past award shows felt really seen during Kelly's performance featuring none other than Travis Barker. During a red carpet interview Barker said, "Getting to perform at the AMAs and do something [for] not just me, but the scene that I came from, getting to do that on a mainstream platform when it feels like it was a little bit tucked for a decade is the coolest thing ever."

Some other performances included Jennifer Lopez with Maluma; Katy Perry with Darius Rucker; Doja Cat, BTS, and Megan Thee Stallion. One of the performances that made us giddy was Billie Eilish singing "Therefore I Am", which was the song's debut performance. Set in a remote red room, the singer wandered the halls, fell off stairs, and just gave us a dang bop!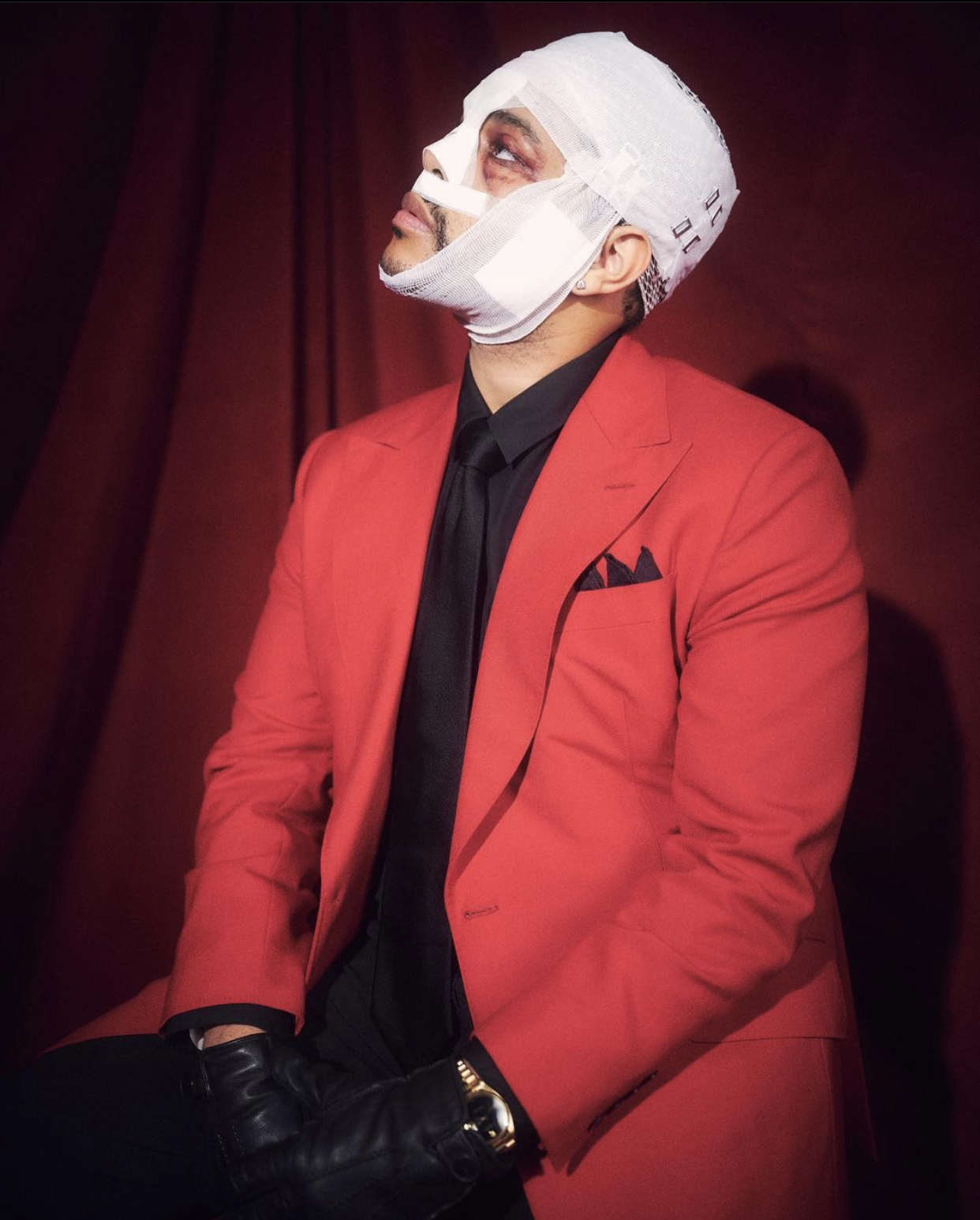 The Weeknd (photo by Benjamin Askinas)
None of the performances stuck out more than The Weeknd's. As we've seen this year, 2020 has hit this guy pretty hard…literally. The Weeknd has appeared at several award shows and music videos with a bloody face and black eyes, and last night was no exception. His face was covered in bandages as he sang on an empty Downtown LA bridge while fireworks exploded all around him. And then, for some reason, Kenny G was there? It was wild.

We could go on for days but, needless to say, all of this year's awards shows were unlike any other year—the AMAs were no different.