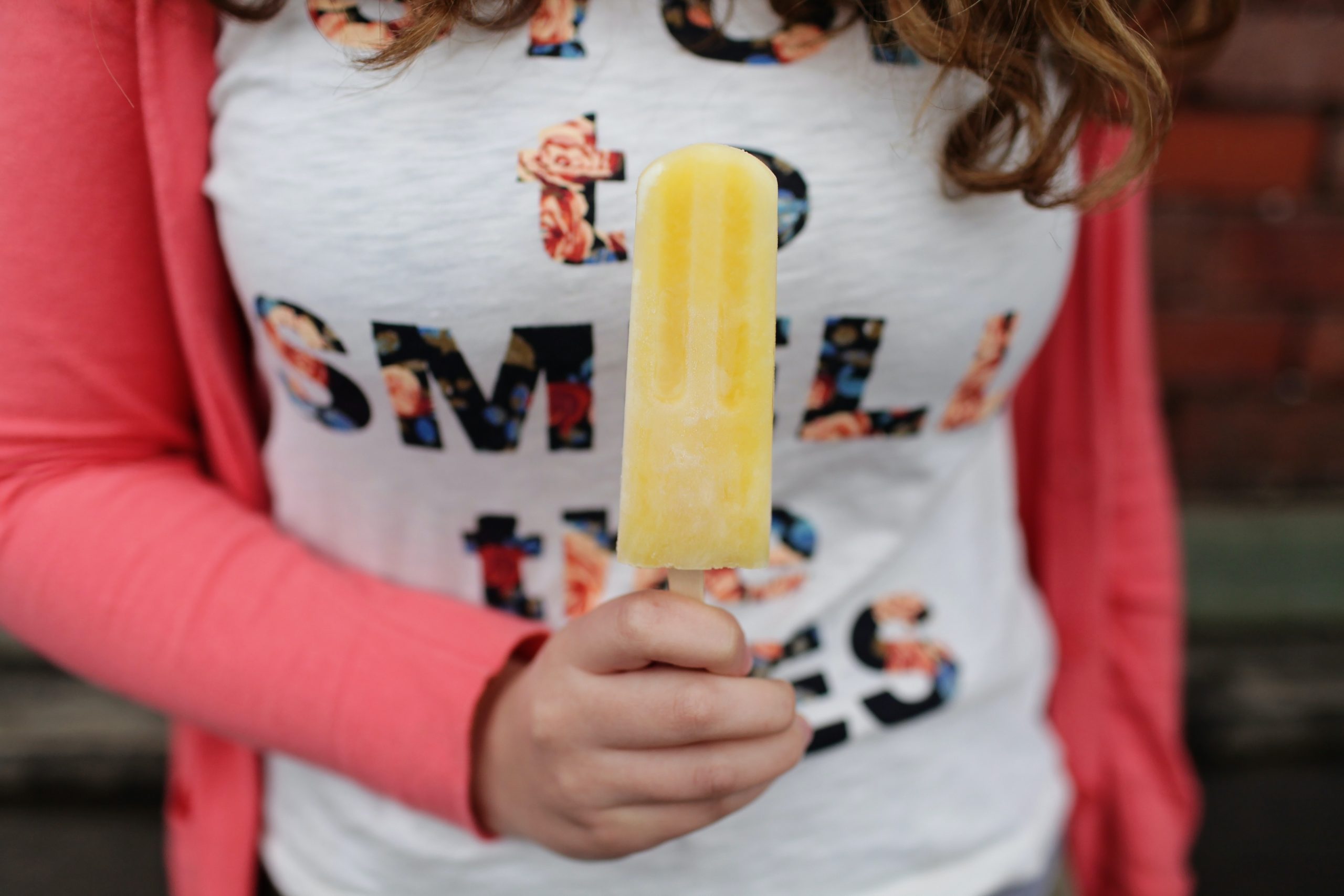 Break out those backyard beach chairs and the sunscreen. It's time to get your last licks of summer in with some ice pops and a sweet playlist from idobi. Just because things are winding down doesn't mean you can't enjoy yourself (from a distance) before summer ends. We're going to show you how to make some delicious ice pops AND we've got some tunes you can jam along to while you kick back.

But before you get to work on those ice pops, make sure to press play on this idobi Radio playlist first. It's got a few of my favorite artists on it like HAIM and Carly Rae Jepsen but it also features some songs like Ice Cream by BLACKPINK that simply live rent free in my head (I really mean it, it's like they just play on loop sometimes).

Misterwives – decide to be happy
The Aces – Daydream
All Time Low – Wake Up, Sunshine
Seaway – Big Vibe
HAIM – Summer Girl
Broadside – Nights Alone
Scott Helman – Wait No More
The Night Game – I Feel Like Dancing
Luca Brasi – Dying to Feel Alive
Into It. Over It. – We Prefer Indoors
chloe moriondo – I Want To Be With You
Motion City Soundtrack – Crooked Ways
blink-182 – Quarantine
grandson – Riptide
Problematic – Twin XL
Stand Atlantic – Like That
Machine Gun Kelly – my ex's best friend
Bryce Vine – Fireside
Bad Suns – I'm Not Having Any Fun
YUNGBLUD – Lemonade (with Denzel Curry)
The Driver Era – Places
Sundressed – Size of My Heart
Carly Rae Jepsen – Solo
Acceptance – Wasted Nights
Machine Gun Kelly – bloody valentine
The Mowgli's – Vacation
bebadoobee – Care
Tessa Violet – Bored (with Misterwives)
Marina City – Life (with Kim Melik)
Yours Truly – Together
BLACKPINK – Ice Cream (with Selena Gomez)


One of my all time favorite treats for when it gets warm is ice pops. Our friends over at Caliper CBD came up with this delicious and simple vegan ice pop recipe and we couldn't not share it with you all. The best part is that you can tailor them to whatever you're feeling, add some different flavors or make them different colors. But if this isn't your speed I've got a second recipe for you to make some boozy ice pops with a crowd favorite, White Claw.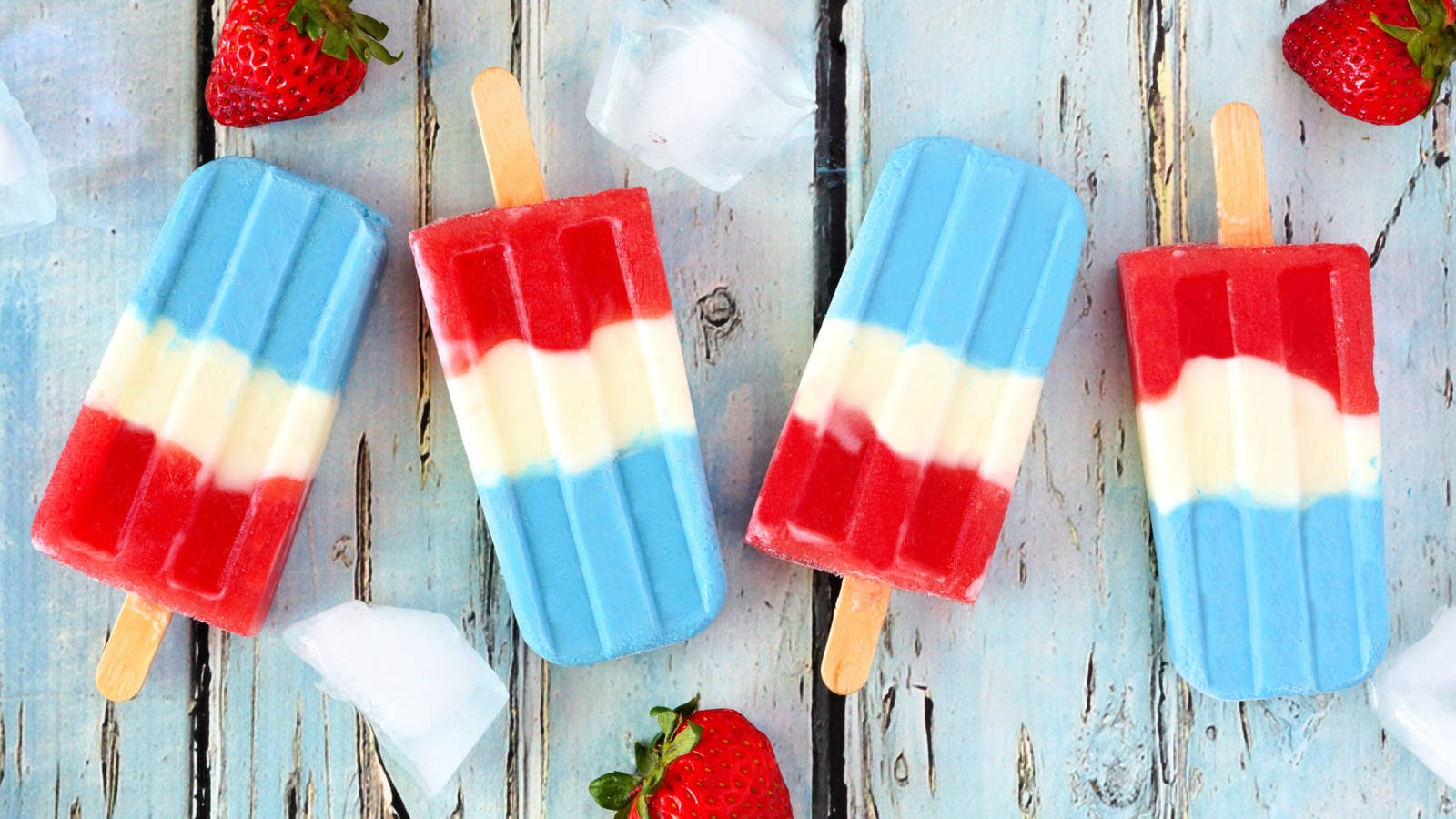 Simple Vegan Ice Pop Recipe
*Serves 10 using ice-pop mold with 10 (⅓-cup) sections
Ingredients:
1 (15-ounce) can cream of coconut
1 (13.5-ounce) can heavy coconut cream (or substitute 1¾ cup heavy cream for a non-vegan version)
2 tablespoons fresh lime juice (+ 1 teaspoon grated lime zest, optional)
Pinch salt
Red and blue food coloring, preferably natural (or swap in beet juice and blueberry juice instead, for a different look)

Directions:
In a large glass measuring cup or pitcher, combine cream of coconut, coconut cream, lime juice and salt; whisk to combine.
For the blue layer: Pour off ⅓ of mixture into a 2-cup measuring cup; stir in a few drops blue coloring until evenly blended. Distribute evenly between the freezer pop molds, filling each about ⅓ full, and freeze until set, about 1½ hours.
For the white layer: Pour in another layer of coconut cream mixture into the pop molds, to reach about ⅔ full. Insert popsicle sticks and freeze until set, about 1½ hours.
For the red layer: Stir a few drops red coloring into the remaining coconut cream mixture until evenly blended. Pour into the pop molds and freeze until firm, at least 4 hours or overnight. Unmold pops according to manufacturer's instructions.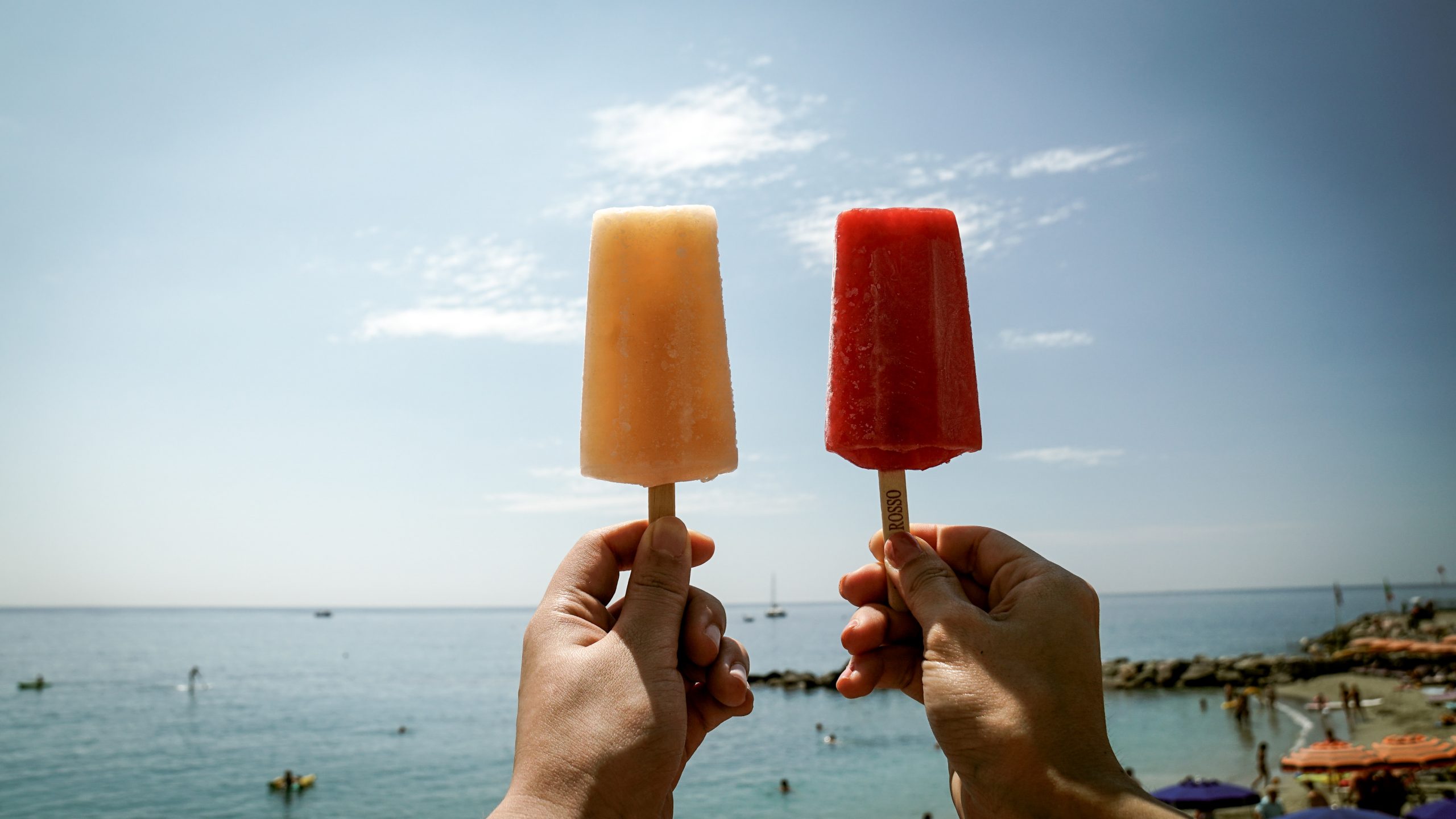 Boozy White Claw Ice Pop Recipe

We loved this White Claw ice pop recipe from Popsugar but we wanted to remix it with some mangoes instead. The best part is that you can switch it up and use your favorite White Claw flavor or try out different fruits!
*Use a 6 ice pop tray

Ingredients:
1 12-ounce can of White Claw, mango
1 cup of mango chunks
1 tablespoon simple syrup (optional)

Directions:
Add the mango chunks to a blender or food processor and puree until smooth. If you want to add some simple syrup to it, stir it in gently to the puree.

Spoon about one tablespoon of the puree into each mold

Pour White Claw into each mold just below the fill line

Then pop these into the freezer for at least 6 hours

Enjoy!