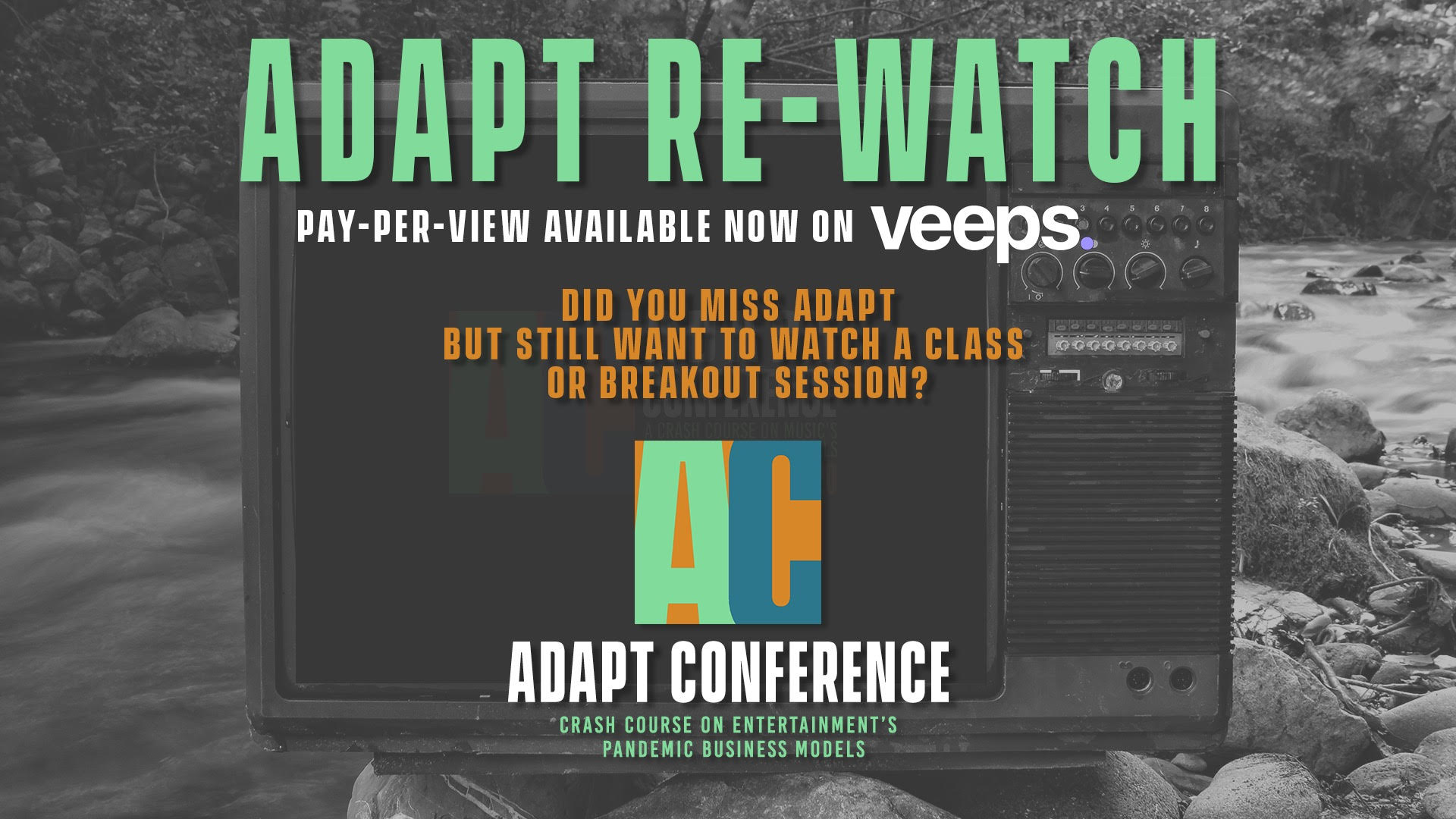 Last month, idobi hosted a breakout session at the ADAPT Conference, an event where music industry professionals broke down all the ways they've had to adapt during the pandemic. The conference was full of information and inspiration and we still don't want you to miss it. So if you weren't able to attend live on the day, you can now catch it on VEEPS! The ADAPT Conference is available for pay-per-view with the option to watch the entire event or any of their classes a la carte.

idobi's very own COO & program director Eddie Barella moderated our breakout session, "Radio to the Rescue – How Streaming Radio Supported the Industry and Increased Revenue Streams", which featured our CEO Tom Cheney, as well as Nano Tissera (founder & artist manager, Good Boys Inc), and Heather Castillo (marketing director, Big Noise).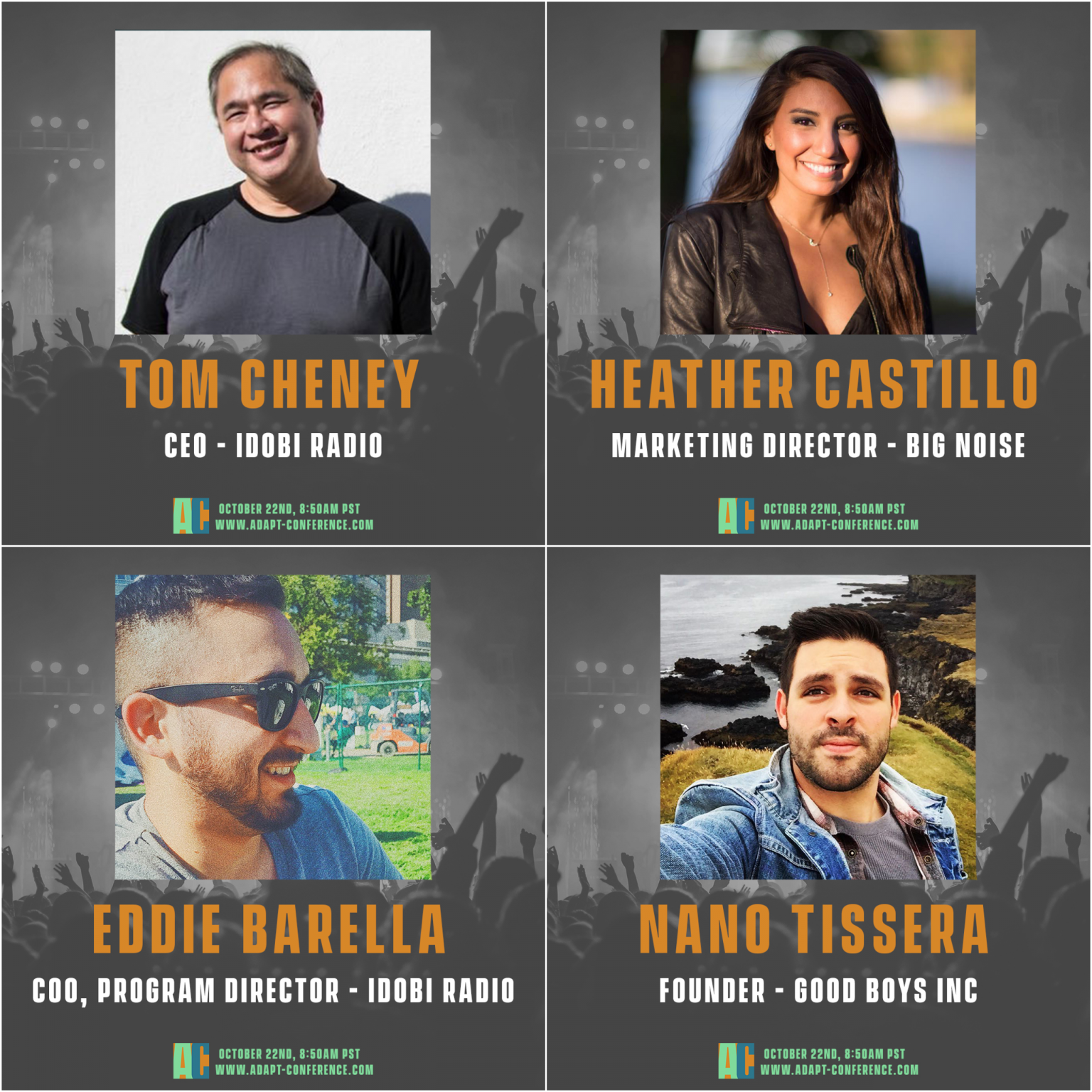 The four industry leaders discussed all the ways streaming radio has been working with artists, reps, and content creators to keep fans engaged and supported, as well as all the ways they've navigated the challenges 2020 has presented. It was a fun and informative conversation that felt like a casual chat with friends who just so happen to be incredible professionals in the music industry.

Other notable guests who spoke at the ADAPT Conference were Kevin Lyman (Vans Warped Tour), Joel Madden (MDDN, Veeps, idobi Radio), and Brian Rucker (Twitch). It was a great event and whether you missed it the first time or want to rewatch any of the panels (or all of them!), check out the replays on VEEPS! If you already purchased tickets to attend live last month, just sign in with the information used the first time and you're in!
Get tickets to idobi's panel here,
And check out the whole conference here.