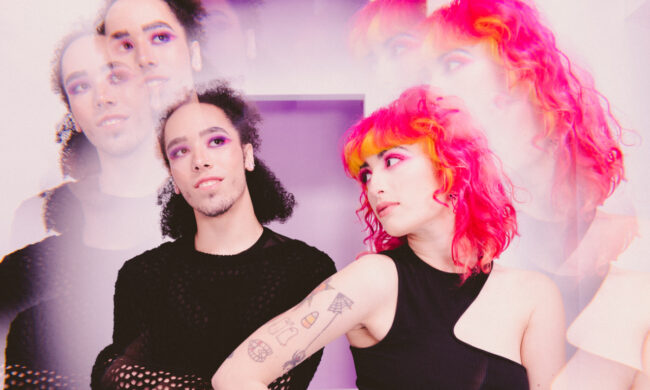 If Honey Revenge isn't one of your favourite bands right now, the release of their debut album is shortly going to change that.

It's titled Retrovision and will be released on June 23rd via Thriller Records, and make space for it now cause it's going to be in your regular rotation for a long time to come.

The band had this to say about what it means to them:

"Retrovision is an album of duality. It touches on an internal struggle with control and relationships. I put a lot of myself into the people I care about, and just as much as I get my energy and drive from them, they can also suck the life out of me. I experience emotions in extremes and did my best to convey and process those intense feelings through the writing of these songs.

I pose the question, "am I the victim or the problem?" with songs like "Murphy's Law", where I dive into my experience with a string of bad luck or "Habitual" where I assess how much of that bad luck stems from my own negativity. The album displays the range within Honey Revenge. From our poppiest and most melodic songs to tracks like "Sensitive" that showcase our Emo roots.

All of these themes are captured through a rose-colored lens… or a violet-colored lens. The aesthetic of the record is draped in shades of purple and pink."
The artwork looks like this: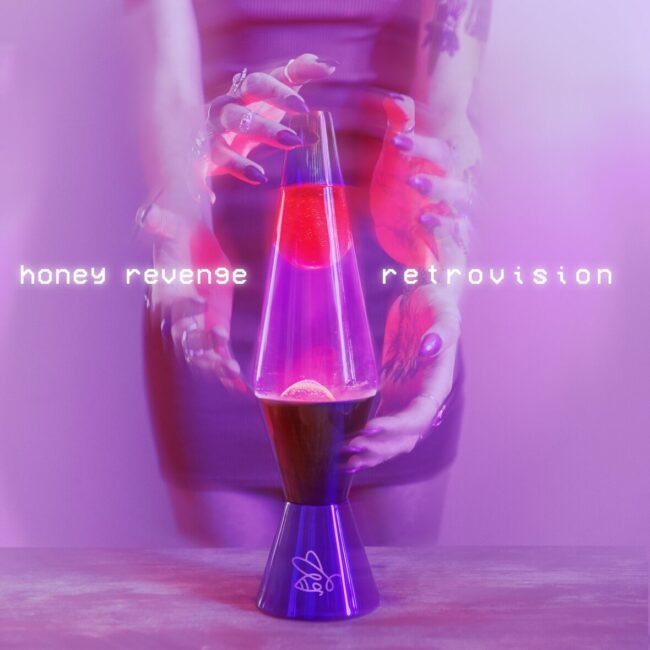 And the tracklisting like this:

01. "Airhead"
02. "Seeing Negative (Disappointment)"
03. "Are You Impressed?"
04. "Favorite Song"
05. "Habitual"
06. "Rerun"
07. "Fight Or Flight"
08. "Murphy's Law"
09. "Sensitive"
10. "Scapegoat"
11. "Worst Apology"
12. "Distracted"
You can also treat yourself to a new track. That's "Airhead", a buoyant, self-analysing slice of pop-rock perfection, wonderfully expressing the band's insecurities as well as their love for a sun-stained melody.

The duo had this to say about it:

"It's a self-sabotage anthem. We all make decisions we know are bad for us. This song touches down on my impulsive thinking and actions despite being aware of the outcomes that await. It's a lighthearted take on self-depreciation."

You can also hear "Rerun" right now:

As you can "Are You Impressed?":

The band will be supporting Loveless on the second half of their tour across the USA. Tickets are now available from right here.